Mr Dottie
Hand tufted rug in New Zealand
wool and "woolsilk"pattern.
Design Thomas Sandell
Asplund have made carpets for more than 20 years, our carpets are made by hand in a small family owned factory in India. Everything is hand made in carefully selected yarns and techniques.
The base of Asplund carpets are made of high quality New Zealand wool, which is rich in natural fats that gives the carpets a natural lustre while also providing good protection against stains.
ONLY THE FINEST TECHNIQUES AND MATERIALS
When you strive to create carpets that are stylish and durable enough to be passed on for
generations, only the finest materials and techniques are good enough. Our carpets are
woven, knotted or tufted by hand, by skilled craftsmen. Handcrafting makes each carpet
unique, like a piece of art.
We use superior quality New Zealand wool as primary material. The wool is rich in natural
fats that give the carpets a beautiful lustre while also providing good protection against
stains. In some designs we add fine materials like silk or viscose, for a characteristic look
and feel..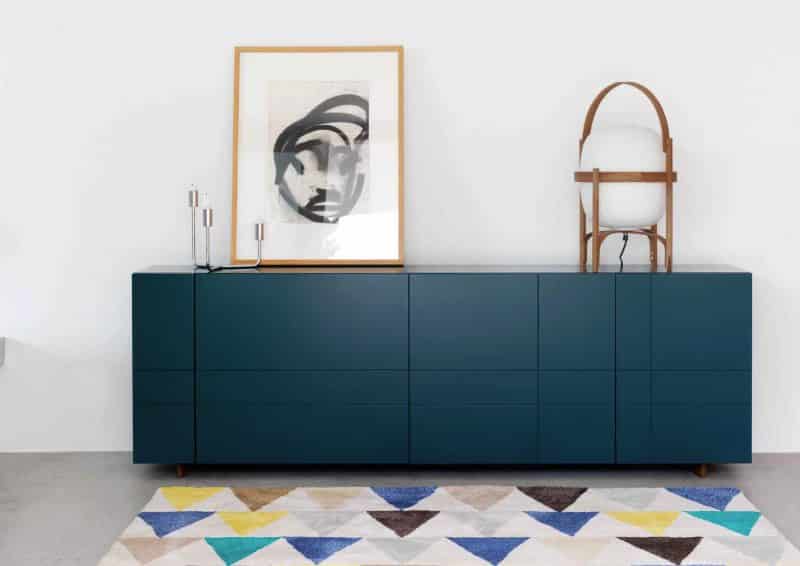 Flag
Hand knotted Platinum Rug.
Design Thomas Sandell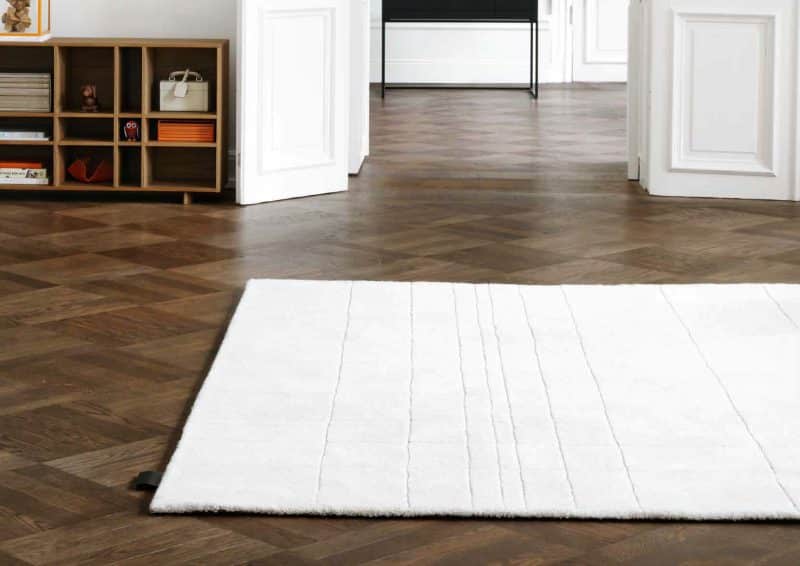 Kilt
Hand tufted rug in 100% New Zealand wool
Design Claesson Koivisto Rune.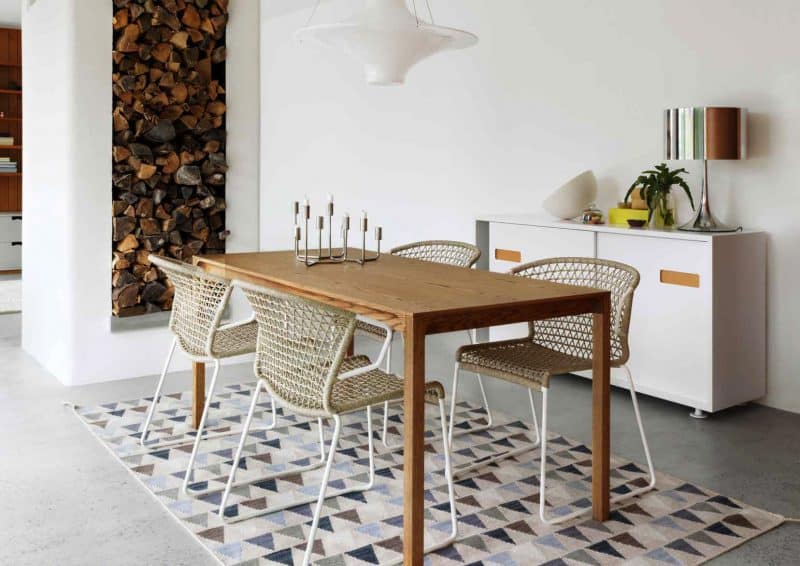 Mini Flag
Hand woven kelim carpet
Design Thomas Sandell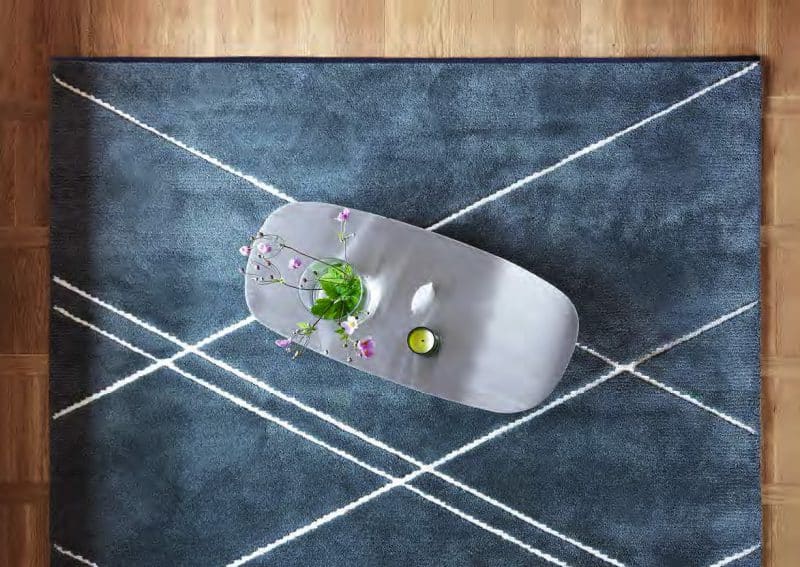 CARPET C
By Anya Sebton & Eva Lilja Löwenhielm
Hand woven carpet in 100% natural wool with a hand knotted wool pile
CUSTOMMADE
If you are on the lookout for something truly unique, our carpets can be custommade to suit your individual preference. We are happy to adjust the shape, size, pattern and colours of our designs to complement any home, office or public space – just ask. Need inspiration? Our customized carpets can be found in spaces like board rooms, hotel lobbies, shops and living rooms, all over the world.