CAROUSEL – COMPACT COMFORT
Swedish design company Lammhults is launching the Carousel chair series, designed by Gunilla
Allard, at the Stockholm Furniture Fair on 6–10 February.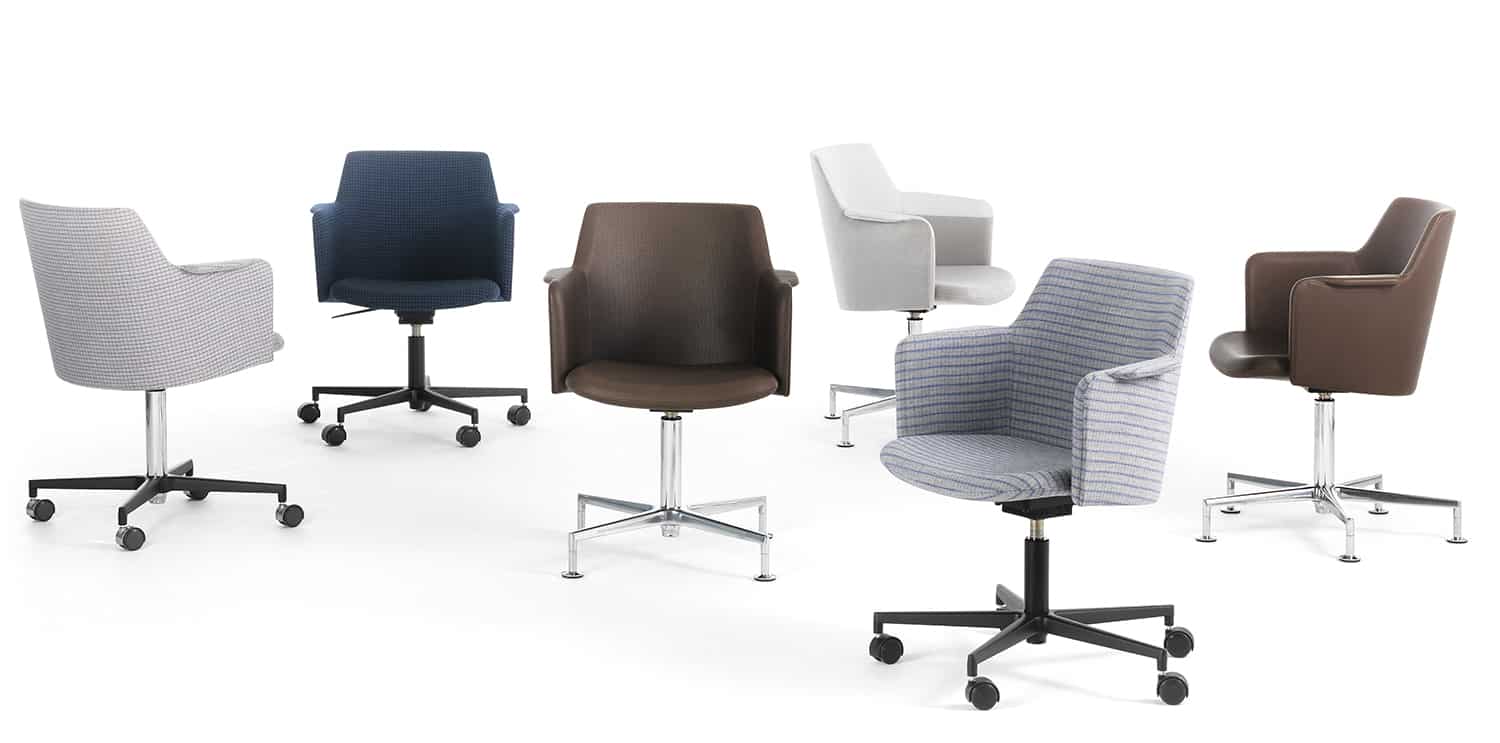 Designer Gunilla Allard's conference chair Carousel offers maximum comfort in a reduced format. The fully upholstered shell chair has a 360° comfort tilt, which enables the seat shell to move in several directions. The result is a very soft, smooth, flexible motion for the user. As well as added comfort, the wing-shaped armrest adds character to the soft, embracing seat shell. Carousel's swivel base comes with 4 or 5 feet in polished or powder-coated recycled aluminium, with or without casters. A height-adjustable stand is available as an optional extra on the 5-footed stand.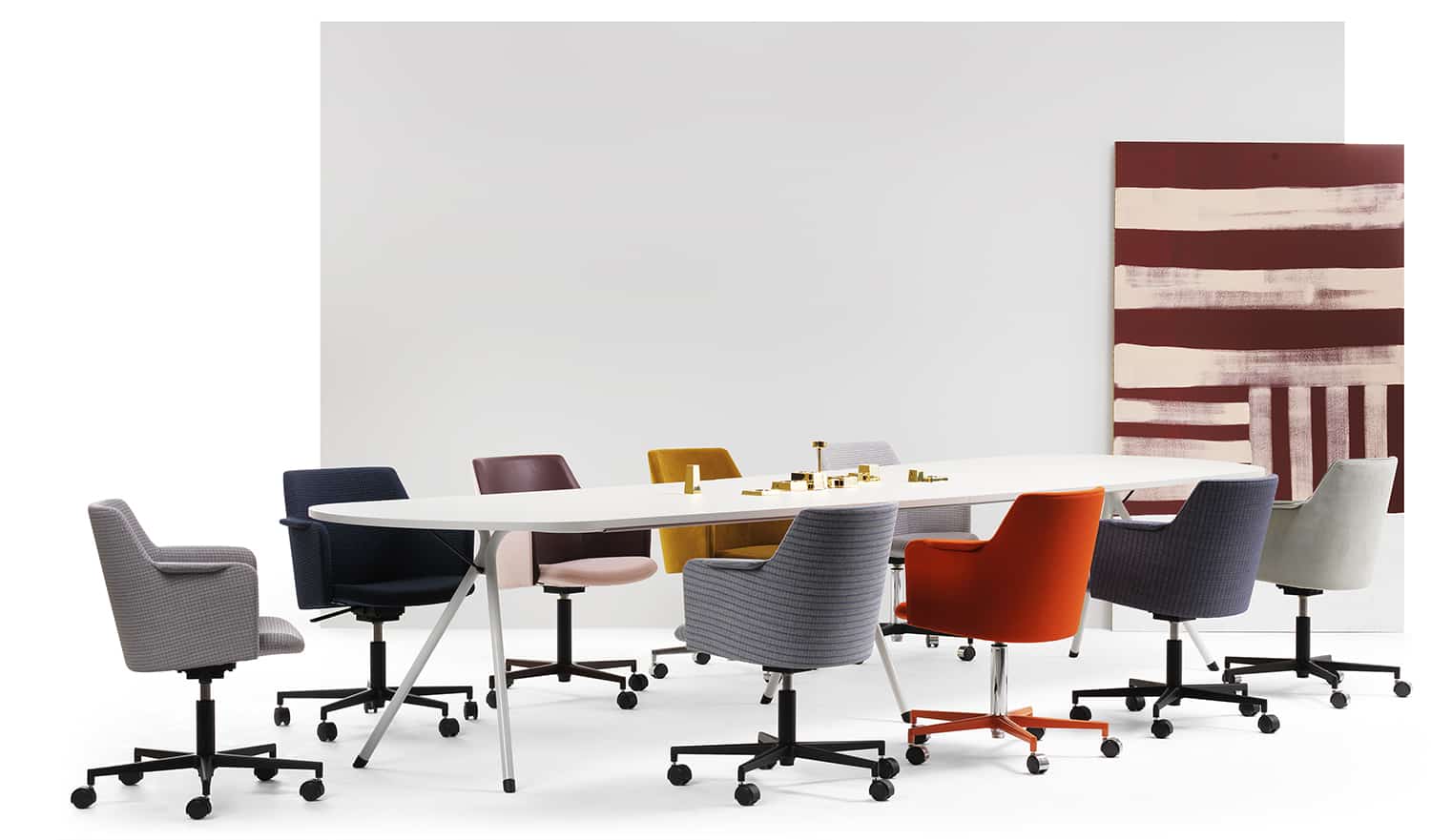 Gunilla Allard took her inspiration for the chair from the Sixties-set TV show, Mad Men. Not only the design but also the upholstery
reflects this ethos, as the covering on Carousel has distinct parallels to the smart work fashions of the 1960s. The upholstery can also be tailored by combining different fabrics and leather. The permutations are endless, enabling a wide variety of looks.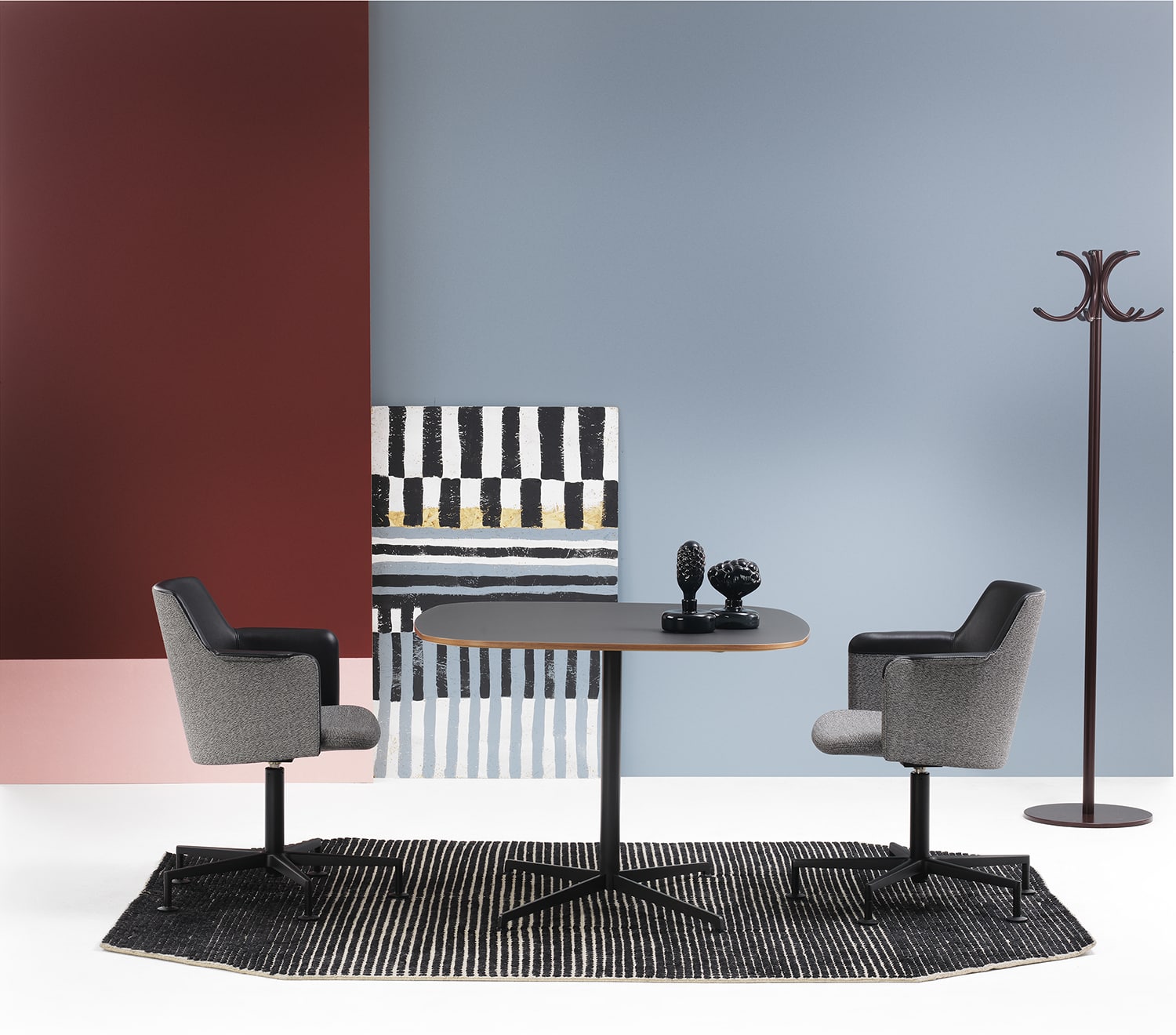 Designer Gunilla Allard sums Carousel up as "Modern innovation in a Mad Men suit." She adds: "The name Carousel describes the feeling of the furniture well: a softly embracing seat that swivels on its pillar frame."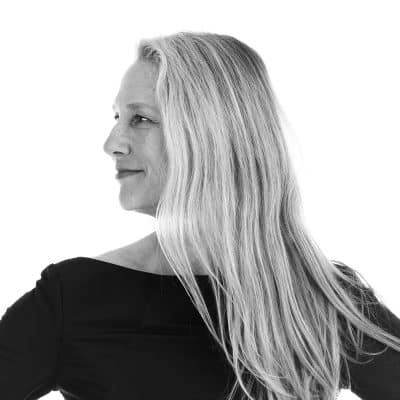 Studies of the spine show that chair constructions which also allow the backbone to move – as with Carousel – are better for back health than fixed structures. Ergonomist Margaretha Mellner explains: "The chair's construction allows active sitting on three planes: horizontally with the seat's rotation, sagittally with the forward and backward tilt, and on the frontal plane which allows lateral movement for the lumbar spine."
Guiding principles during the design process were justifiable materials, economy, and a sustainable production method. Consequently the seating frame is in moulded recycled pasteboard, and the back shell in moulded waste wood. The cross base is made of recycled aluminium.
Carousel is ideal for office, conference, hotel, lounge and restaurant environments.



Lammhults Möbel AB, Box 26, SE-360 30 Lammhult
Phone: +46 472 26 95 00, Fax +46 472 26 05 70
e-mail: info@lammhults.se
Spara
Spara
Spara
Spara
Spara
Spara