With its graphically clear shape, opaque acrylic shade and black-painted steel, CAP could be regarded as an easy-to-use tool. Keywords during the design phase: function, production and maintenance. The result is a practicable element for large and small civic-building projects, for outdoor and indoor use, on walls and ceilings, frontages, underpasses and stairwells. D 350 mm, height/depht 80 mm.  LED or compact fluorescent 26-42W.
Design Joel Karlsson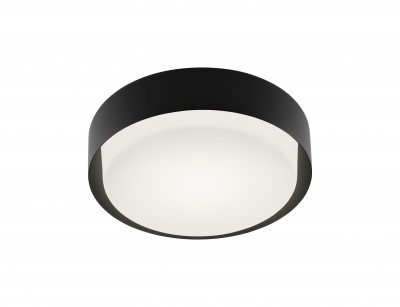 Med sin grafiskt tydliga form, opaka akrylskärm och svartlackerade metallstomme är CAP att betrakta som ett lätthanterligt arbetsredskap. I utvecklingen av armaturen var ledorden tydliga – funktion, produktion och underhåll. Vilket resulterade i ett användbart element för stora och små samhällsbyggande projekt, för utom- och inomhusbruk, vägg och tak, på fasader, i gångtunnlar och trapphus. D 350 mm, höjd/djup 80 mm. Bestyckning LED alt. kompaktlysrör 26-42W.
Formgiven av Joel Karlsson
If you need more information please contact:
Per Gill. Tel: +46 481 80053 E-mail: per.gill@zero.se
Nybro: Zero Pukeberg Box 800 SE-382 28 Nybro
Tel. +46 (0)481 800 00 Fax. +46 (0)481 140 00 E-mail: info@zero.se
Stockholm: Zero Sibyllegatan 9 Box 5828 SE-102 48 Stockholm
Tel. +46 (0)8 545 850 00 Fax. +46 (0)8 545 850 09
Göteborg: Zero Kungsgatan 17 SE-411 19 Göteborg
Tel. +46 (0)31 17 10 65 Fax. +46 (0)31 17 10 64