CANDLELIGHT are portable lanterns that allows you to have ambient lighting, wherever you like, all year round.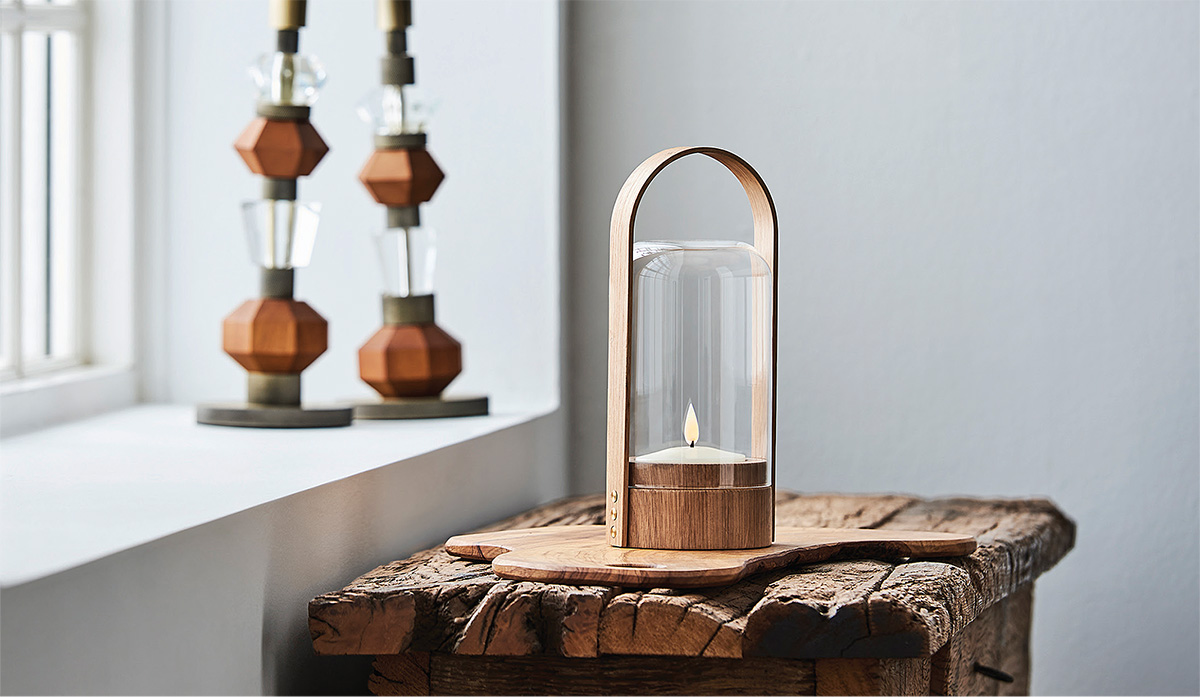 THE ESSENCE OF COMFORT AND INTIMACY
These beautiful poetic lanterns can create an intimate relaxing atmosphere anywhere. You could be wrapped up in a warm blanket on the sofa during the dark winter nights or entertaining on your balcony surrounded by Summer's twilight with a glass of wine.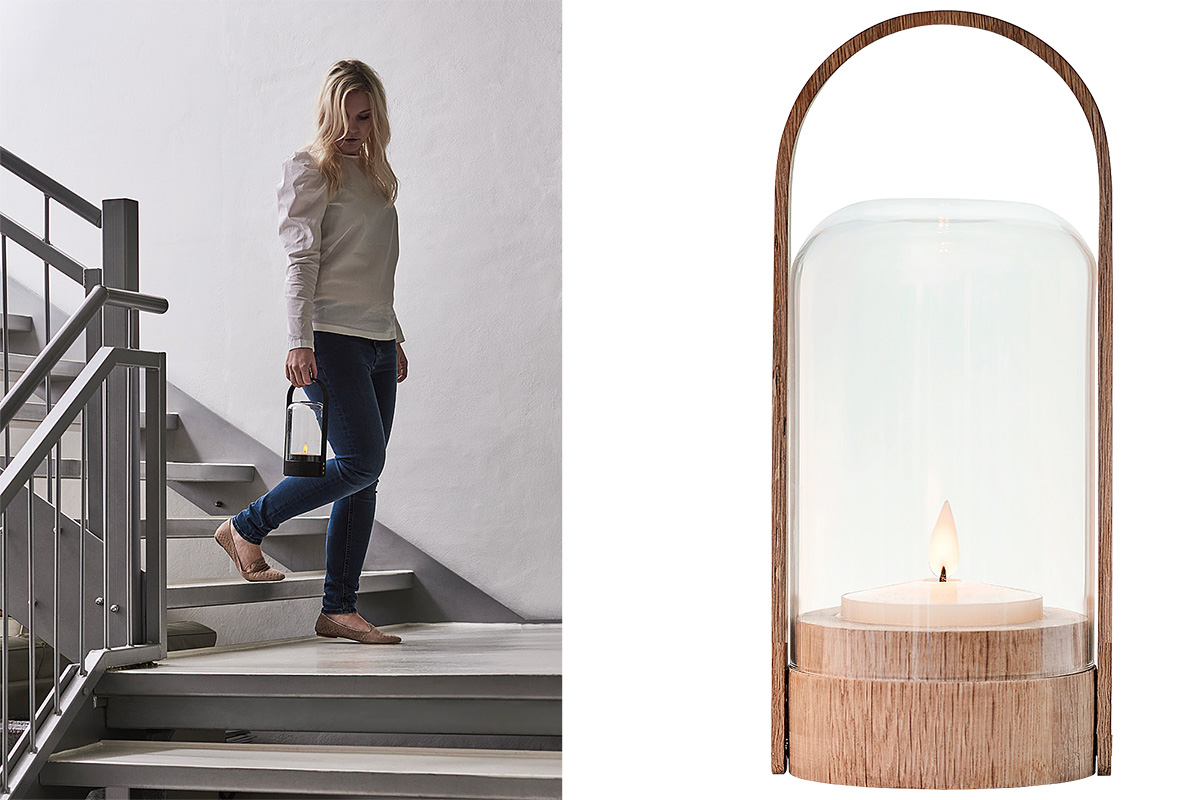 LE KLINT CANDLELIGHT brings that cosy 'hygge' environment, Scandinavians are most famous for
SUSTAINABLE LIGHTING WITH A FLICKERING FLAME
LE KLINT CANDLELIGHT can be taken and used anywhere at a moment's notice. Once fully charged via USB connection, the LED flame can stay alight for approximately 150 hours, which is equivalent to five hours use per day over a 30 day period.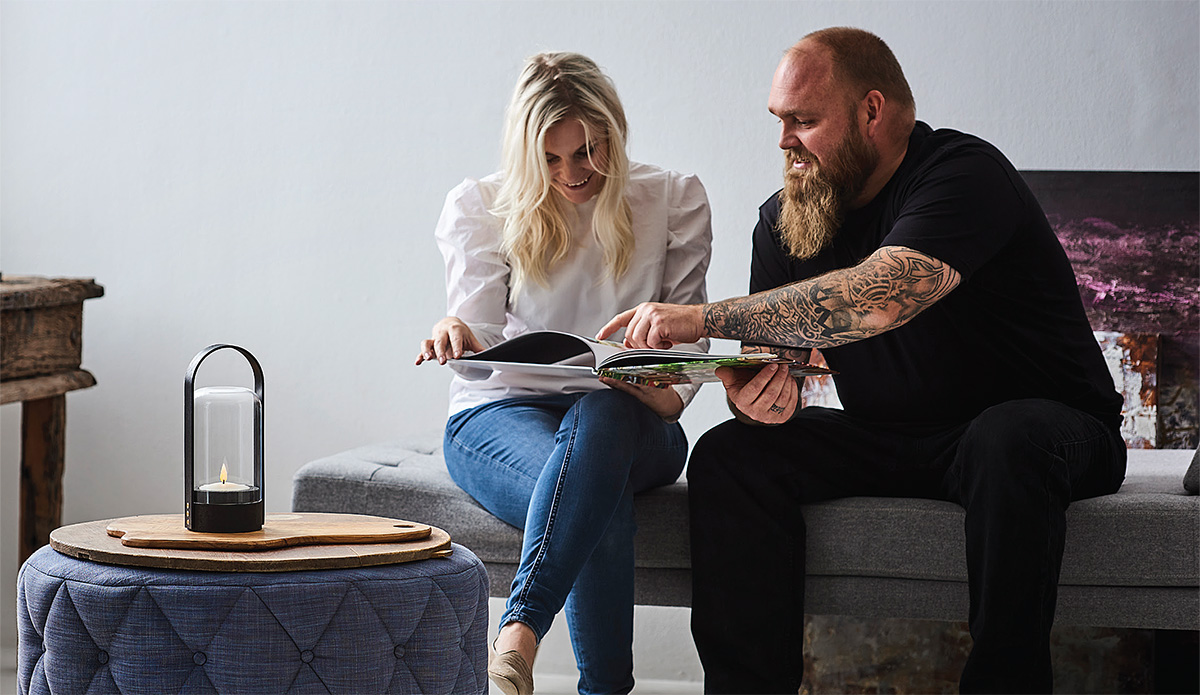 As society gets more focused on environmental and health disadvantages of using oil based candles, Philip Bro Ludvigsen created these elegant designs with that in mind. A modern lamp with the latest light technology, high quality materials that encases wax candle textures and a realistic flickering flame, under a glass dome.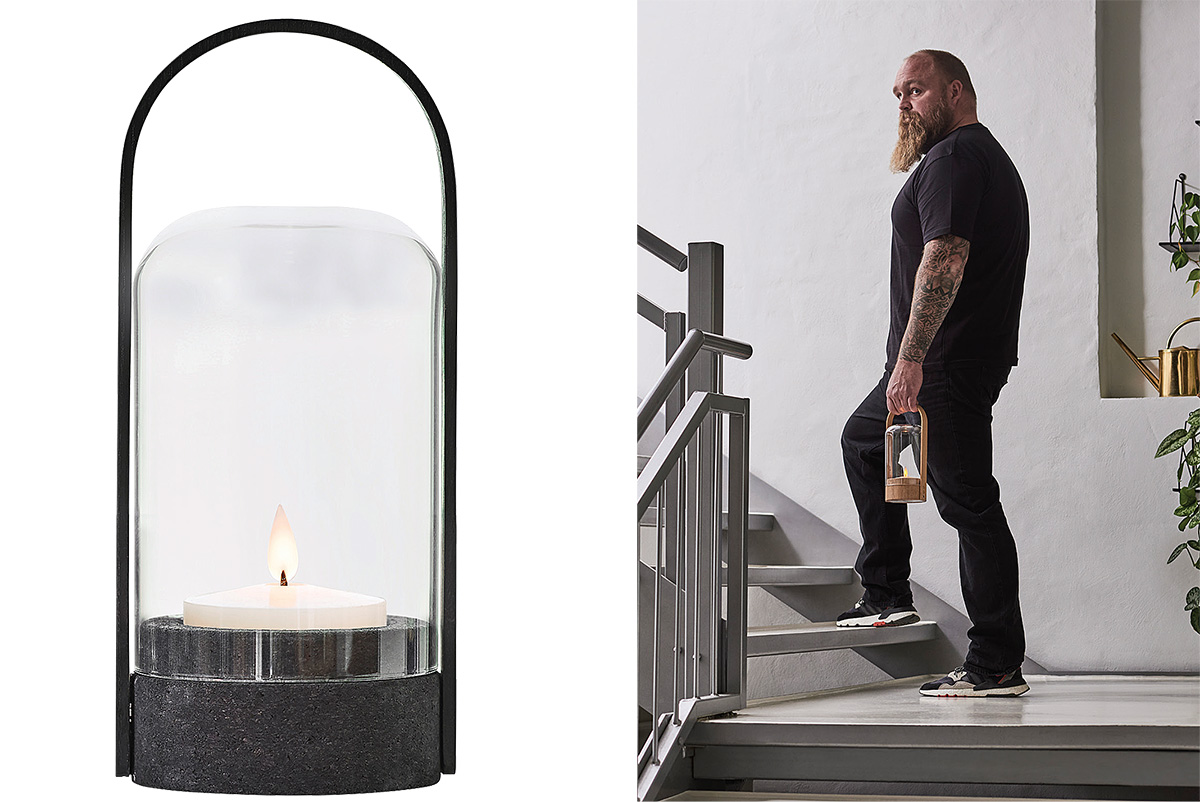 MATERIALS
LE KLINT CANDLELIGHT was created from natural materials, popular with Scandinavian interior designs. There are two models in Oak. The Light Oak option has real candle wax inside the base. The Black option also has real candle wax, inside a black cork base. When switched on, both models have a realistic LED flickering flame secured inside a small removable hand-blown glass dome.