During Stockholm Furniture Fair Lammhults introduces the elegant and refined, timeless yet modern series Cajal, designed by Gunilla Allard.
Gunilla Allard says "The process started with the smaller sofa – small, neat and with a visible steel tubing enclosing the back of the sofa like a stroke of a pen or, why not a kajal pencil"
Cajal has some obvious similarities with Gunilla Allard's successful chair series Comet, well-known for its silhouette and also its extra comfort with a hidden cushion to support the low back.
Parallel seams on the back of the sofa add rhythm and character. The rear legs form characteristic silhouettes ending in a softly shaped foot plate.
Cajal comes as an easy chair, a small or a spacious sofa. By offering the sofa in two dimensions, Lammhults creates a number of possible areas of use. Together with the easy chair, the small or the more spacious sofa can find its place at the office, in the restaurant, in the waiting area or at home.
Cajal offers a number of options when it comes to colour and material. The upholstery, in fabric or leather, can be homogeneous or be combined with a different colour to the seat or the back. The steel tubing comes in powder coat or chrome, giving the product several different expressions. For instance, an elegant version in chrome or leather, or a softer expression with a beautiful fabric combined with a powder coated steel tubing in a different colour.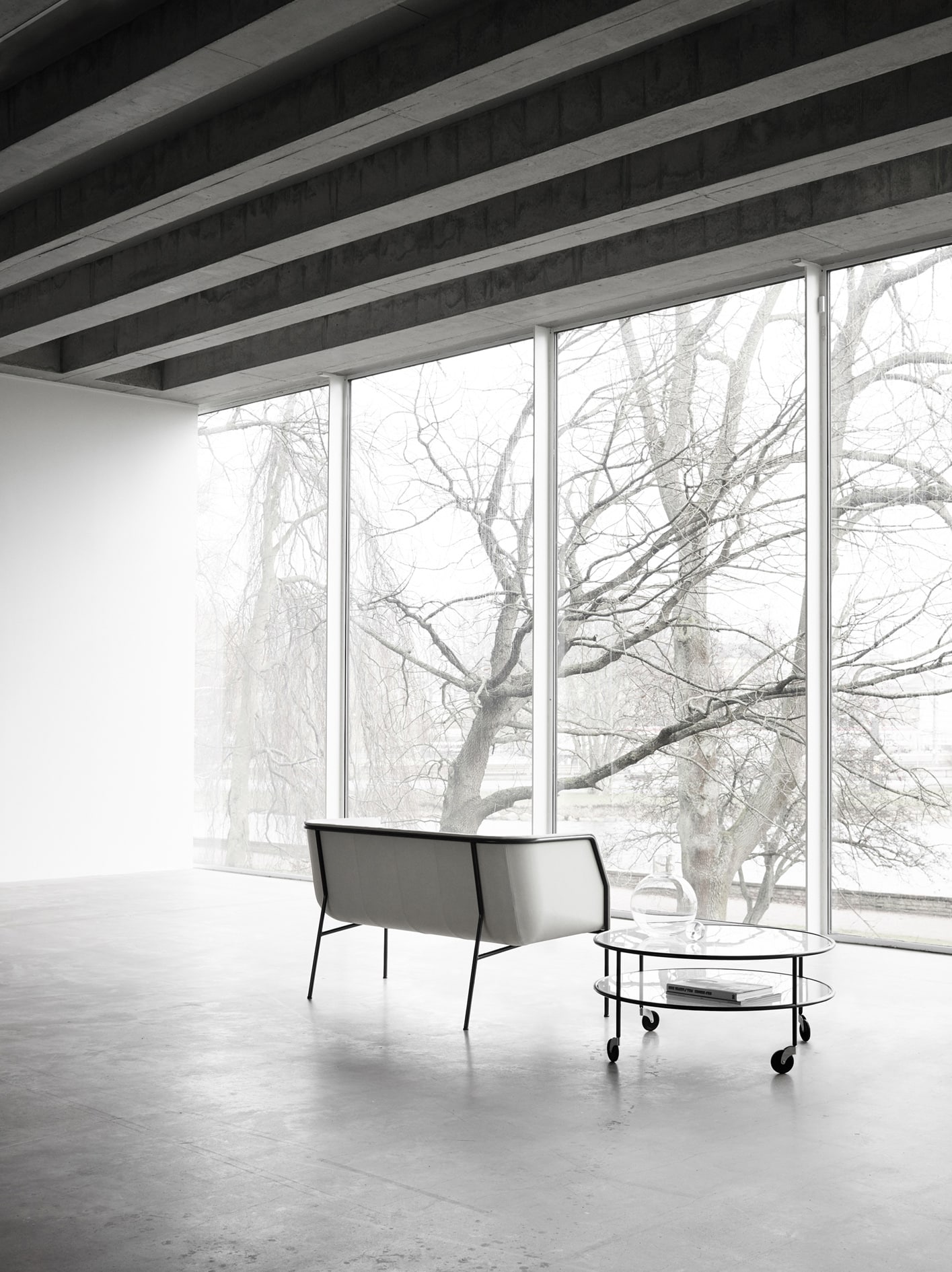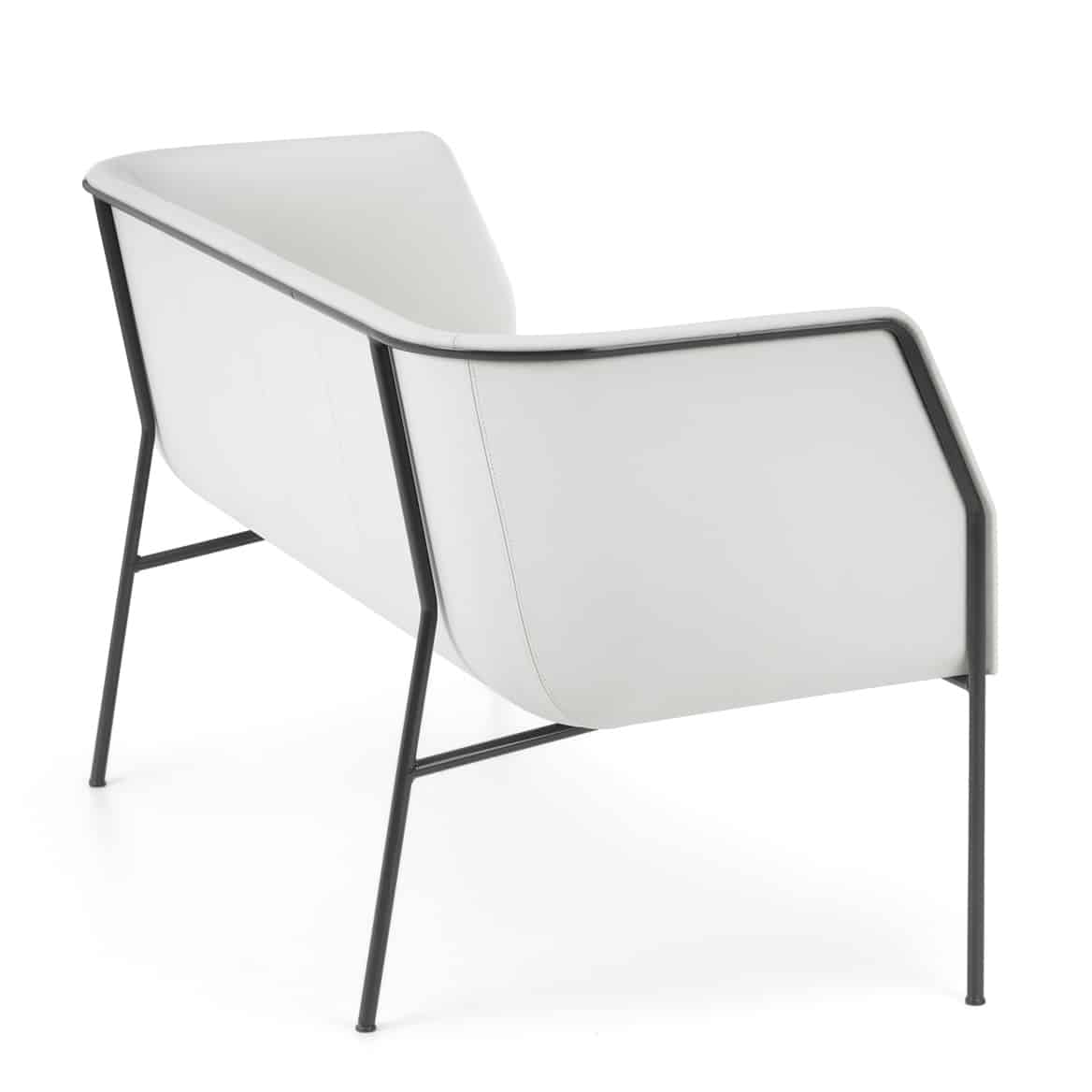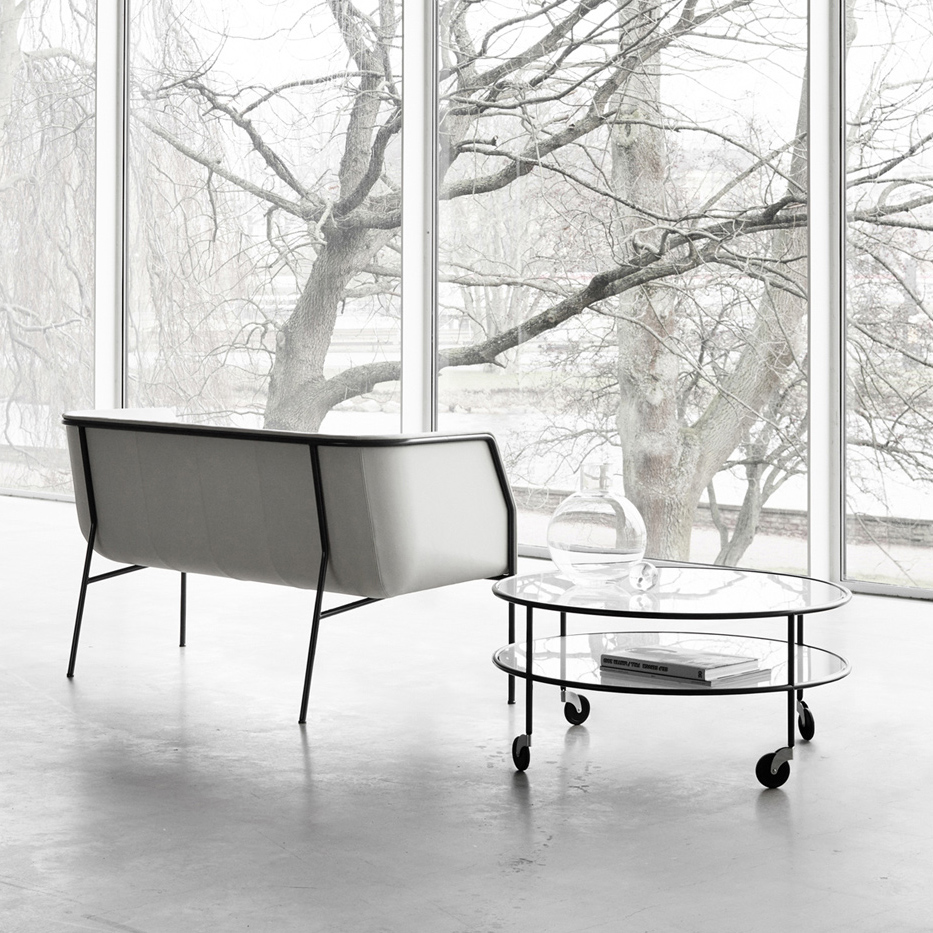 Lammhults Möbel AB, Box 26, SE-360 30 Lammhult
Phone: +46 472 26 95 00, Fax +46 472 26 05 70
e-mail: info@lammhults.se