The Artists Who Shaped Us
The Finnish design house Marimekko turns 70 this year. To celebrate the artists who helped shape the company's expression, Marimekko has curated a unique anniversary auction of vintage dresses and original artwork in an exclusive collaboration with Bukowskis.
'The Artists Who Shaped Us' is an online auction that includes works of art, furniture and textiles from some of the most prominent artists and creators from Finland and Sweden who have worked with Marimekko throughout the company's 70-year history. The carefully hand-picked selection of vintage dresses contains several iconic styles from different decades. A particular highlight in the auction is a unique skirt designed by Marimekko founder Armi Ratia, who created it for her daughter in the 1950s.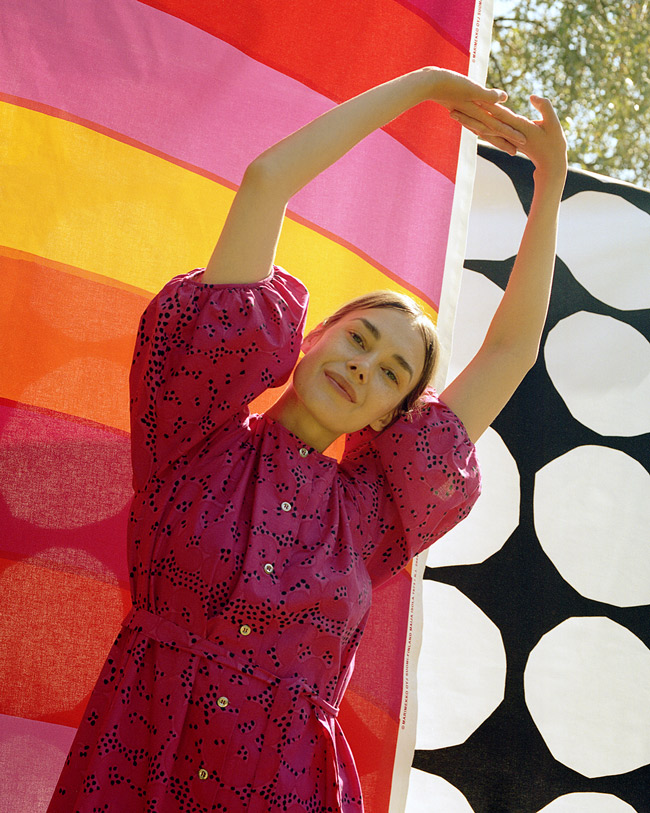 Marimekko has always had a close relationship with art. During the company's first year, Armi Ratia invited young artists and creators to experiment and create innovative textile patterns for Marimekko. Many of these patterns have since characterized the bold and colourful dresses synonymous with the brand's vision for a joyful life. Today, the archive of prints contains more than 3,500 designs from hundreds of artists, designers, and creators worldwide.
"Marimekko's 70-year history revolves around the art of making prints, where each print represents a creative collaboration between an artist and the company," says Sanna-Kaisa Niikoo Chief Marketing Officer at Marimekko. "With this project, we want to pay tribute to artists who have left their mark on our design language and produced Marimekko dresses and design objects that have lasted for decades. It is our goal that Marimekko products remain timeless and passed on from one generation to the next."
The online auction takes place 10–19 September 2021 and contains objects by designers and artists such as Björn Dahlström, Brita Flander, Paavo Halonen, Erja Hirvi, Hanna-Kaisa Korolainen, Maija Louekari, Heikki Orvola, Sami Ruotsalainen, Carina Seth Andersson, Marjaana Virta, Ilkka Suppanen, Astrid Sylwan and Jenni Tuominen.