The Around Coffee Table brings a new perspective to its typology through the
characterful wooden veneer frame that runs along the edge of the table, echoing the ideas of Scandinavian design. With its round shape and multiple sizes, the Around Coffee Table can be used on its own or in combination with different variants.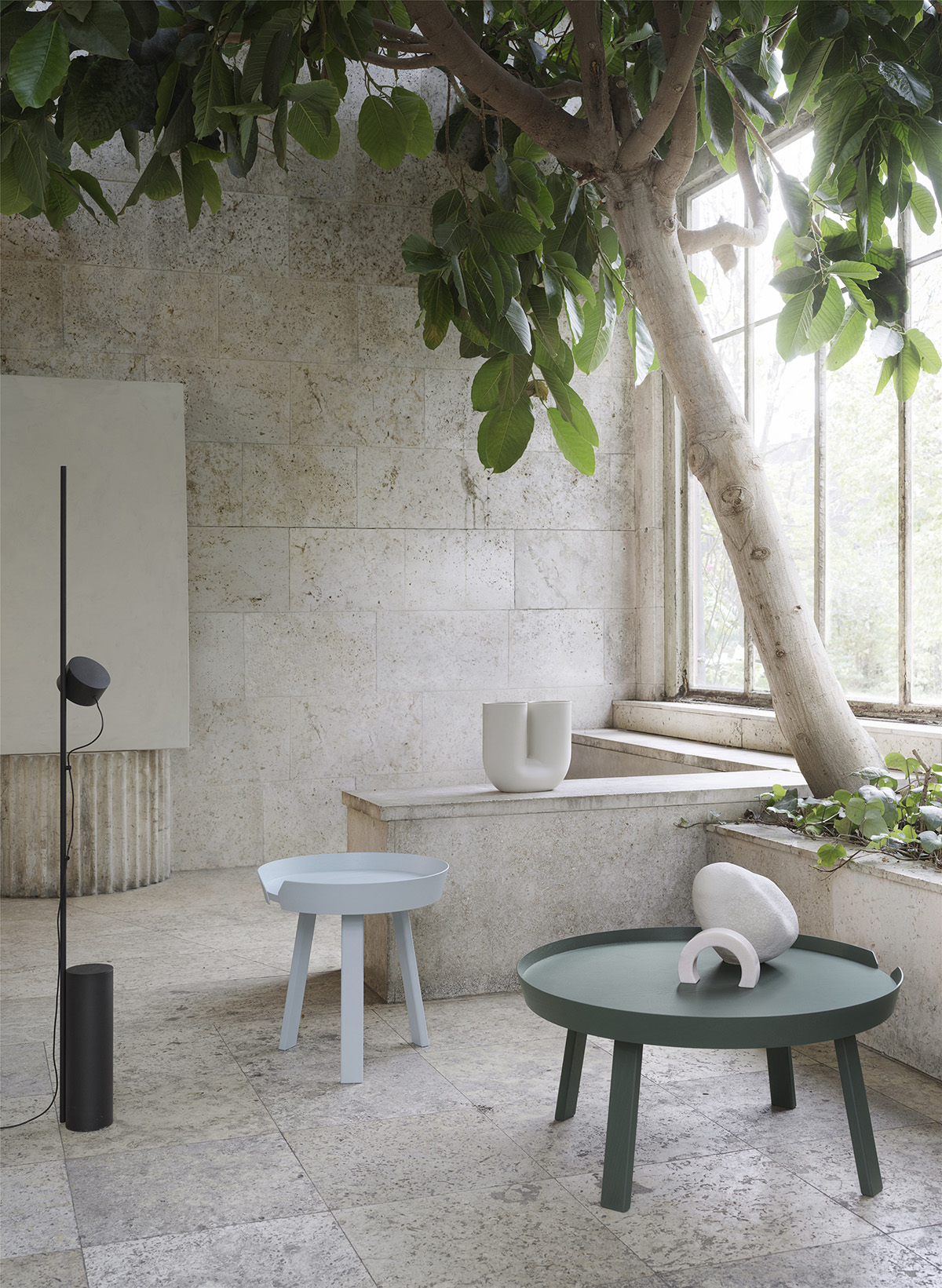 Now, the design is introduced in a breadth of new colors. The Stained Dark Brown makes for a more elegant and refined sentiment while referencing the legacy of Scandinavian design. The Dark Green hue features a subtle depth for a slightly exclusive expression while the Tan Rose and Light Blue shades, solely introduced to the Small size of the design, bring a vibrantly contemporary feel to the design.
All new colors are made in an environmentally-friendly water-based lacquer,
minimizing waste in the production phase as compared to traditional oil-based lacquers while making for better working conditions in the production phase.
THOMAS BENTZEN ON THE DESIGN:
"The new colors of the Around Coffee Table in an environmentally-friendly waterbased lacquer add new perspectives to the design, echoing its Scandinavian materiality while bringing a touch of contemporary design into its form."