27 September – 16 December 2018
This themed exhibition at Museum of Furniture Studies shows how braiding and lacing techniques, have been used in furniture design and production from the late 19th century up to the present day.  Various items from the collection have been chosen to illustrate the technical theme – from simple coffee shop chairs to exclusive pieces of prestige furniture.
A themed evening (later annonced) will bring together a group of experts – designers, craftsman, producers and researchers – to discuss the prospects for braiding and lacing techniques in the past, present and future. What is the future for handcrafted furnitures today in technical and financial terms? Is it possible for it still to be made in Sweden, or is it now permanently the domain of low-cost countries?

¨
Magasin 6 – Frihamnsgatan 50, Stockholm Postal: 115 56 Stockholm
Opening hours: Wednesdays 12.00 – 7:00 pm.
About the museum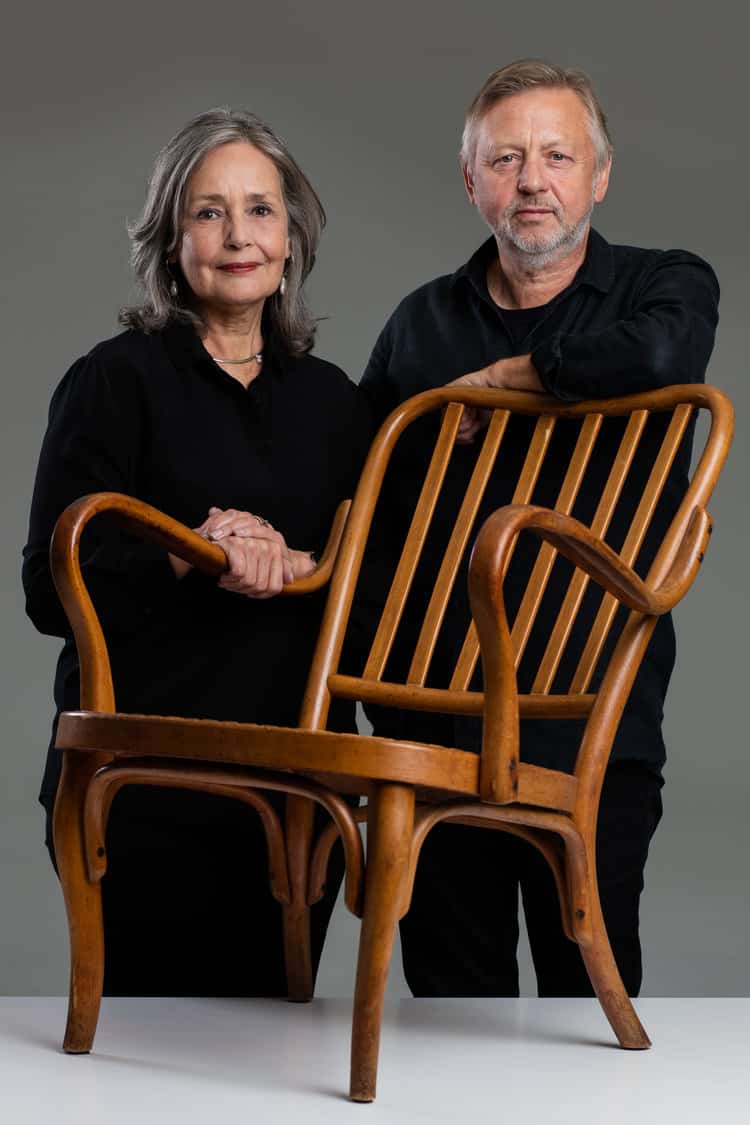 The Museum of Furniture Studies, opened in February 2018, is based on the private collection of Kersti Sandin and Lars Bülow. This comprehensive collection has been built up over their 40 years of experience as professional designers and architects and has arisen from a shared interest in Scandinavian and international furniture design.
Their recent roles – Sandin as professor of design and Bülow as company director and design manager in the industry – have given them the insight that the material furniture culture and production need to be experienced and studied in detail by today´s students and professionals.
With a focus on original designs from a variety of periods and by illustrating the development of functions, materials and techniques, the museum aims to create a platform for the study and development of the furniture of tomorrow.
Read more about Sandin & Bülow at:
http://sandinbulow.com/
Watch a short video presentation of the museum:
Visit the museum
The Museum of Furniture Studies is located in Stockholm at Magasin 6, Frihamnsgatan 50, in Frihamnen harbor.
The warehouse was built between 1962 and 1967, designed by the architectural firm B. Alfreds & G. Larsens Arkitektbyrå. Today the building contains various businesses and archives.
Nearest bus stop is Frihamnen station within a three minute walk from the museum. Bus lines are 1 or 76.
Nearest subway station is Gärdet station. The subway is connected with the museum via bus line 1 towards Frihamnen.
Opening hours:
Wednesdays (except Public Holidays) from 12.00 to 7.00 pm
Admission fee:
Adults ticket (over 25 years): 150 Sek
Young (15 – 25 years) or Student ticket: 75 Sek
Children (under 15 years) free
Private tours and workshops:
Private group tours are available, and special tours and workshops for students of design, architecture and crafts can also be arranged.
The gallery can be hired for conferences, meetings, concerts and other events. For more information and to make a booking, please contact us at info@mobeldesignmuseum.se or via phone: +46 727 15 05 25.