Debuted in 1956, the Boomerang's exacting design continues to delight today.

This mid-century classic lounge chair by duo Hvidt & Mølgaard has a no-frills form. From a hand-polished wooden frame that echoes the pleasing L-shaped symmetry of its Australian namesake, to the slender brass legs that splay out an angle, the Boomerang endures as a masterpiece.

While Hvidt & Mølgaard stripped the frame of any superfluous detail, they also employed their superior technical skills to maximize comfort. Its appearance is contemporary, but the Boomerang prioritizes another principle of modern Danish design: that of function. The relaxed slant of the back ensures that one sits with ease, as does the option of a version with arm rests. Reversible pillows with removable covers add further support.

"The Boomerang's appeal lies in its stark simplicity, but this streamlined form is deceptive," explains &Tradition CEO and founder Martin Kornbek Hansen. "This is a chair that was made to be enjoyed, with the inclusion of clever details that bolster the body."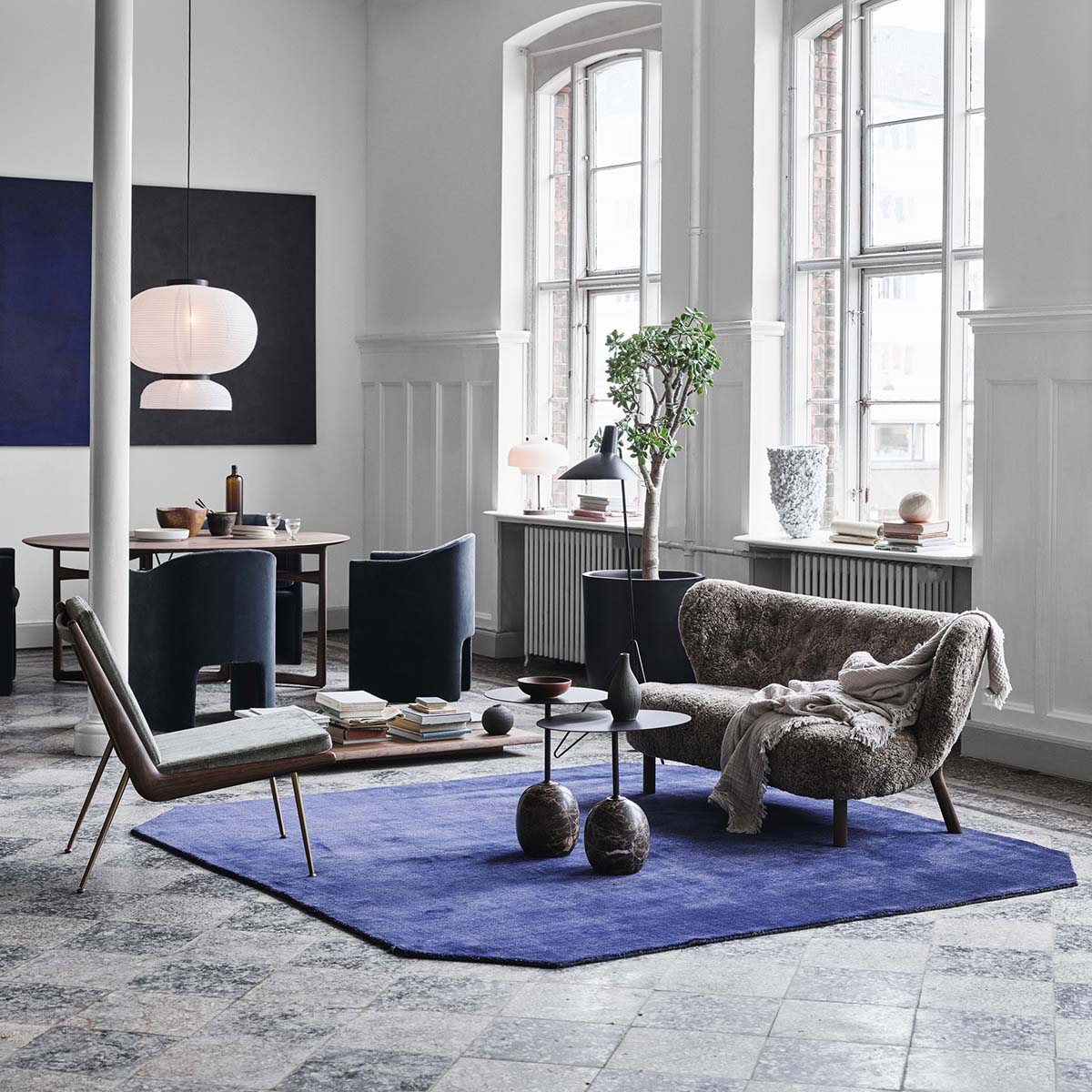 Renowned for their rigorous approach, Hvidt & Mølgaard were pioneers in the shift towards industrialized furniture production. After founding the firm in 1944, the duo combined their understanding of traditional craftsmanship techniques with the desire to craft pieces that were easy to assemble and produce on a mass scale. Many decades after Hvidt & Mølgaard first debuted the Boomerang, &Tradition is proud to resume its production in Denmark.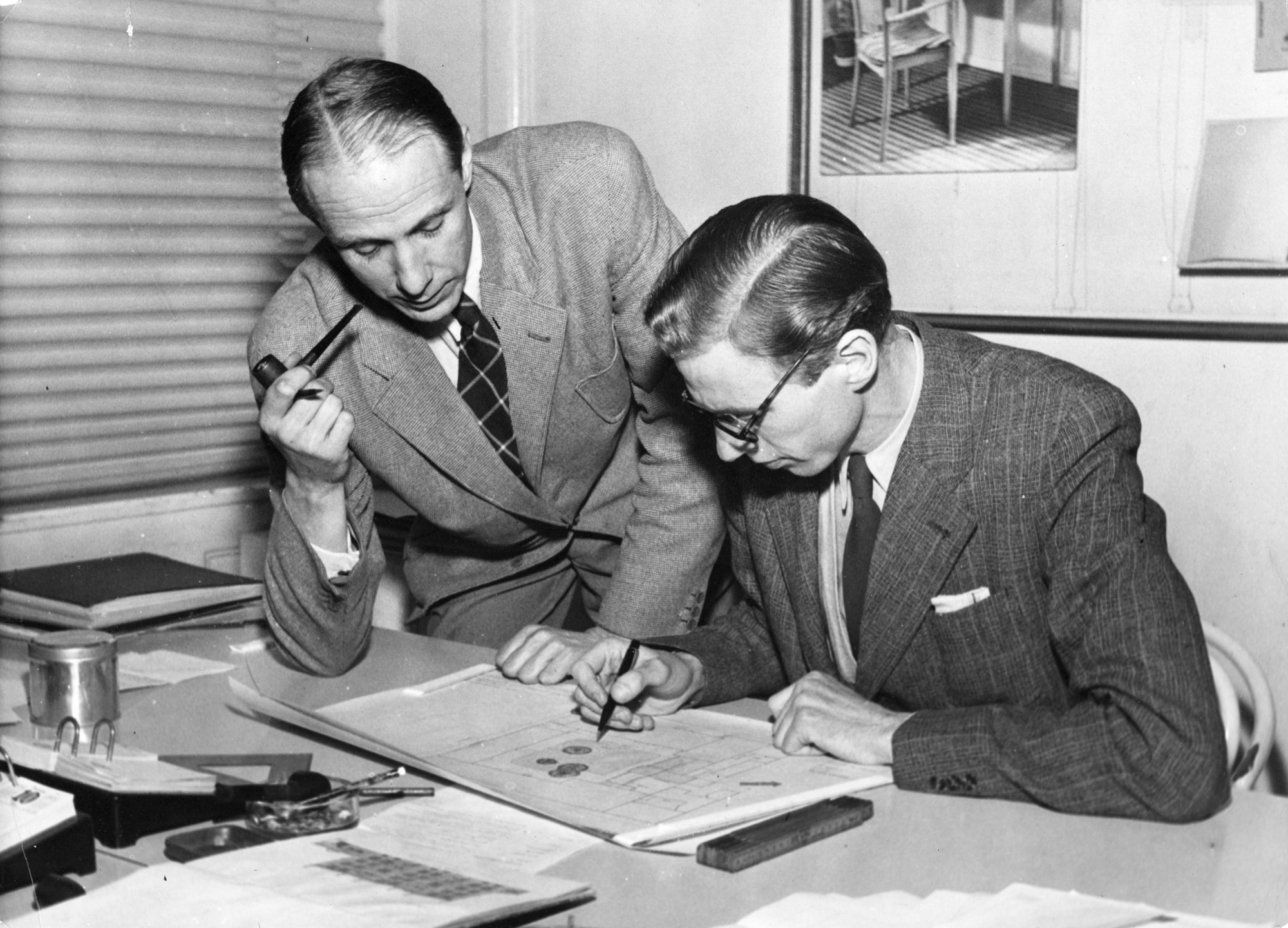 Hvidt & Mølgaard
Peter Hvidt (1916-1986) and Orla Mølgaard-Nielsen (1907-1993) were pioneers of Danish mid-century design and the founders of Copenhagen-based firm Hvidt & Mølgaard.
Renowned for the simplicity of their works, the duo established a simple and precise aesthetic designing countless pieces of furniture over the years, many of which became icons of the era. The success of the AX chair (crafted in 1950) was a seminal moment for the pair. Not only did its smooth, tightly controlled silhouette secure their stance as leaders of Danish modernism, but the use of laminated wood allowed the chair to be produced on a mass scale and exported internationally. This forward-thinking approach to industrialized production paved the way for a new movement that drew upon classical craftsmanship techniques to make affordable, beautifully crafted home furnishings.
Both Hvidt and Mølgaard-Nielsen boasted superior technical skills. Mølgaard-Nielsen studied furniture design at the Royal Danish Academy of Fine Arts under the tutelage of Kaare Klint, while Hvidt gained knowledge of traditional craftsmanship during his time studying cabinetry at the School of Arts and Crafts in Copenhagen. Today, their work can be found exhibited at MoMA, Melbourne's National Gallery, and Copenhagen's Design Museum.