The Danish modernist classic shows new colourful sides of itself.
A brand-new palette is launching May 1st 2021.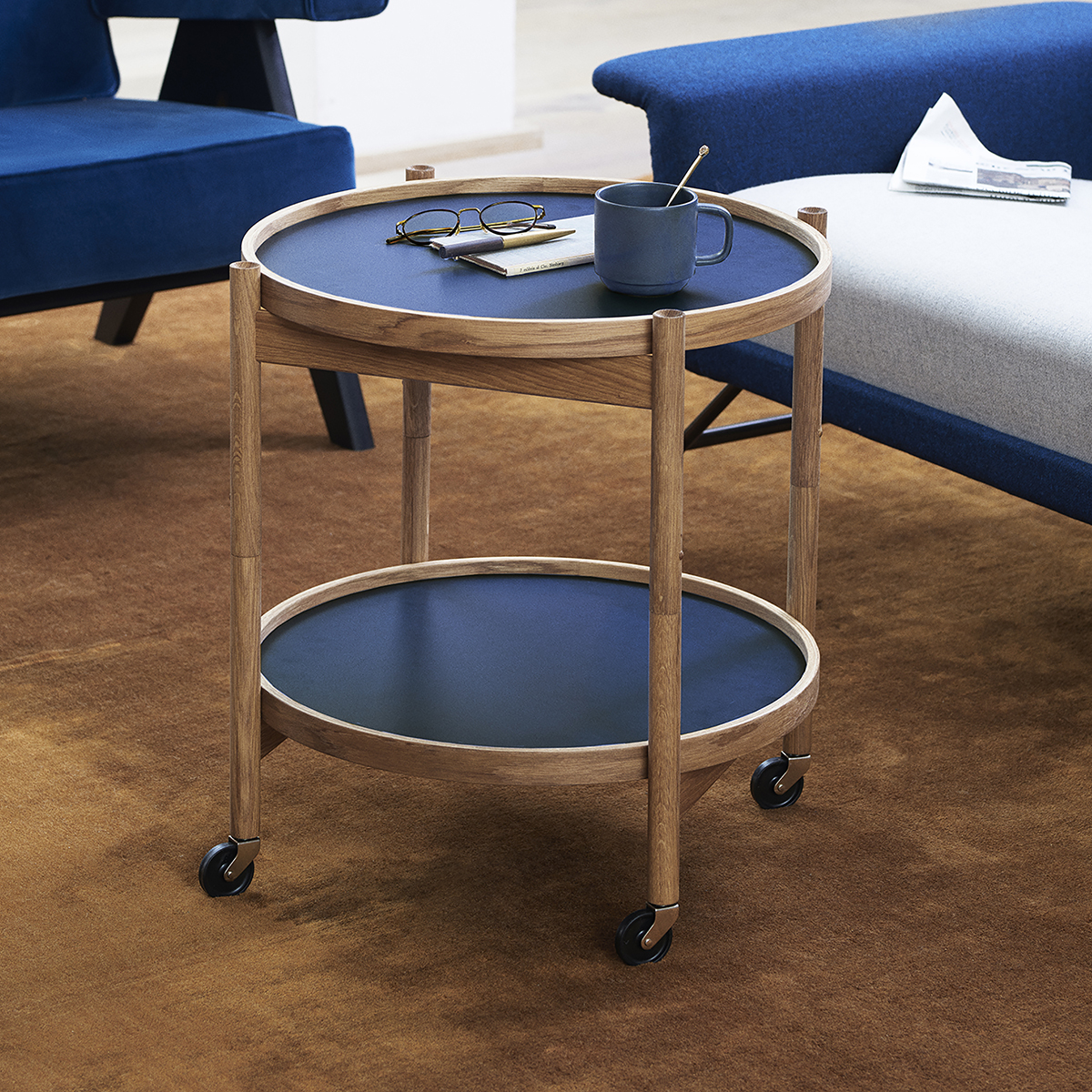 New Palette of 14 Colours
The iconic Tray Table, designed by architect Hans Bølling in 1963, is now updated with a new palette of 14 colours. The colours are combined in pairs on 7 different trays. As a new feature, each tray has a colour on each side, in harmonic- and soft contrasts. Furthermore, the colours are selected to match the natural tones of the wood.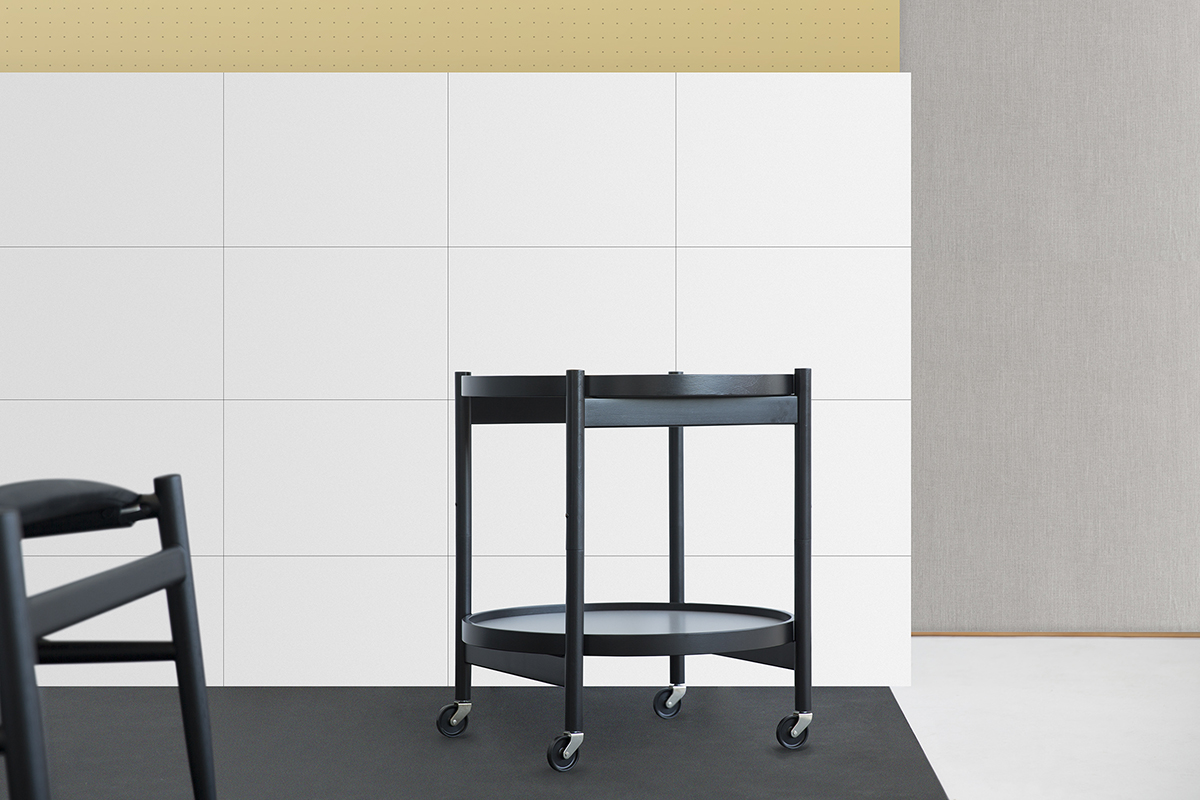 Coloured by Time
The colours are carefully selected in collaboration with Hans Bølling. Classic natural colours are complimented with new inspiring tones. A synergy of timelessness and contemporary spirit.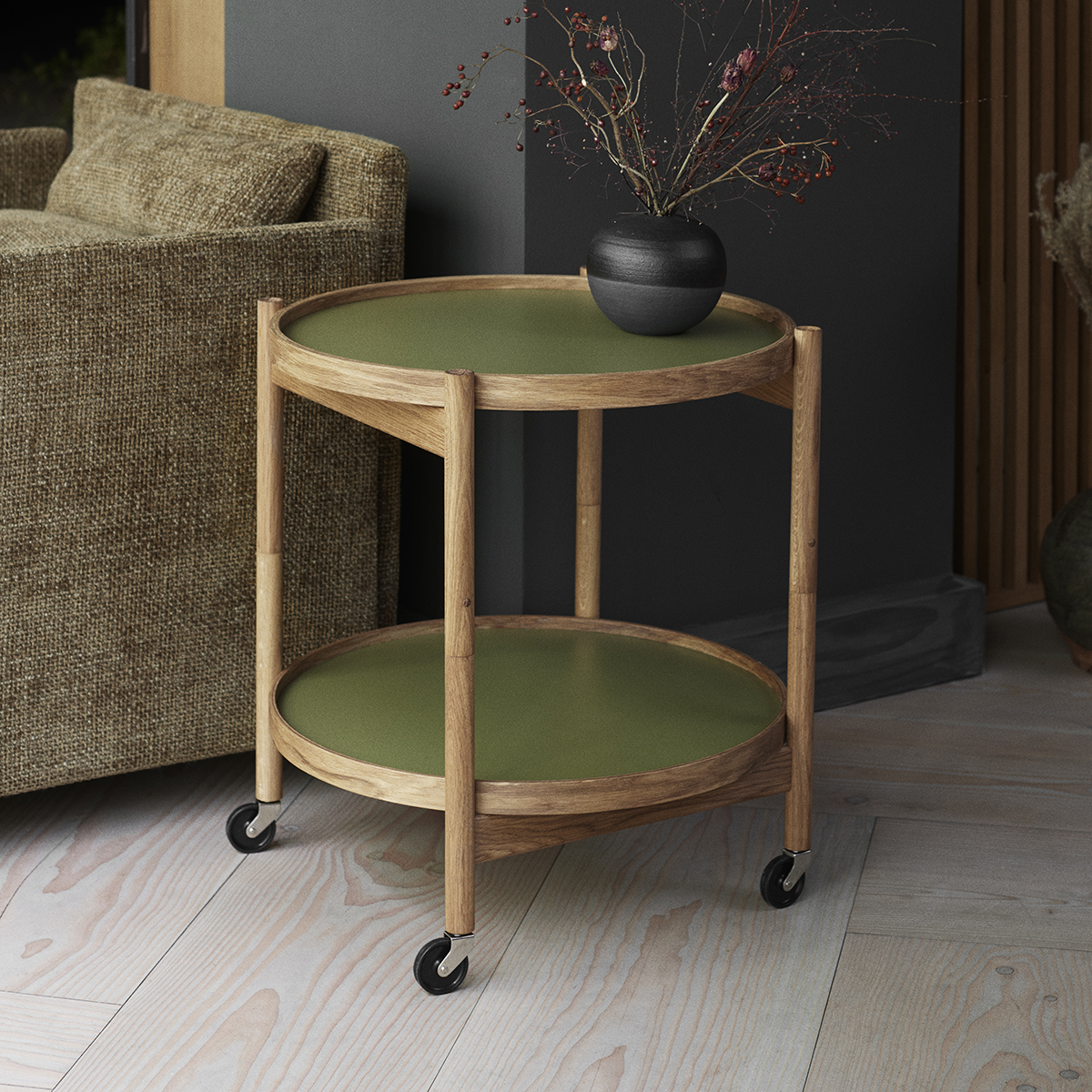 The colours are named after its natural sources of inspiration.
Earth. Monochrome interplay with the wood natural shades, in beige and dark brown.
Sunny. Full-bodied warm ochre yellow and light shade of ivory.
Clay. Burnt tone in cognac hue, complimented by an off-black.
Water. Deep navy and light airy blue. Leaf. Olive green and deep moss green.
Leaf. Olive- and darker moss green.
Stone. Two matched shades of grey with warmth.
Base. The classic black and white variant, discreetly adjusted.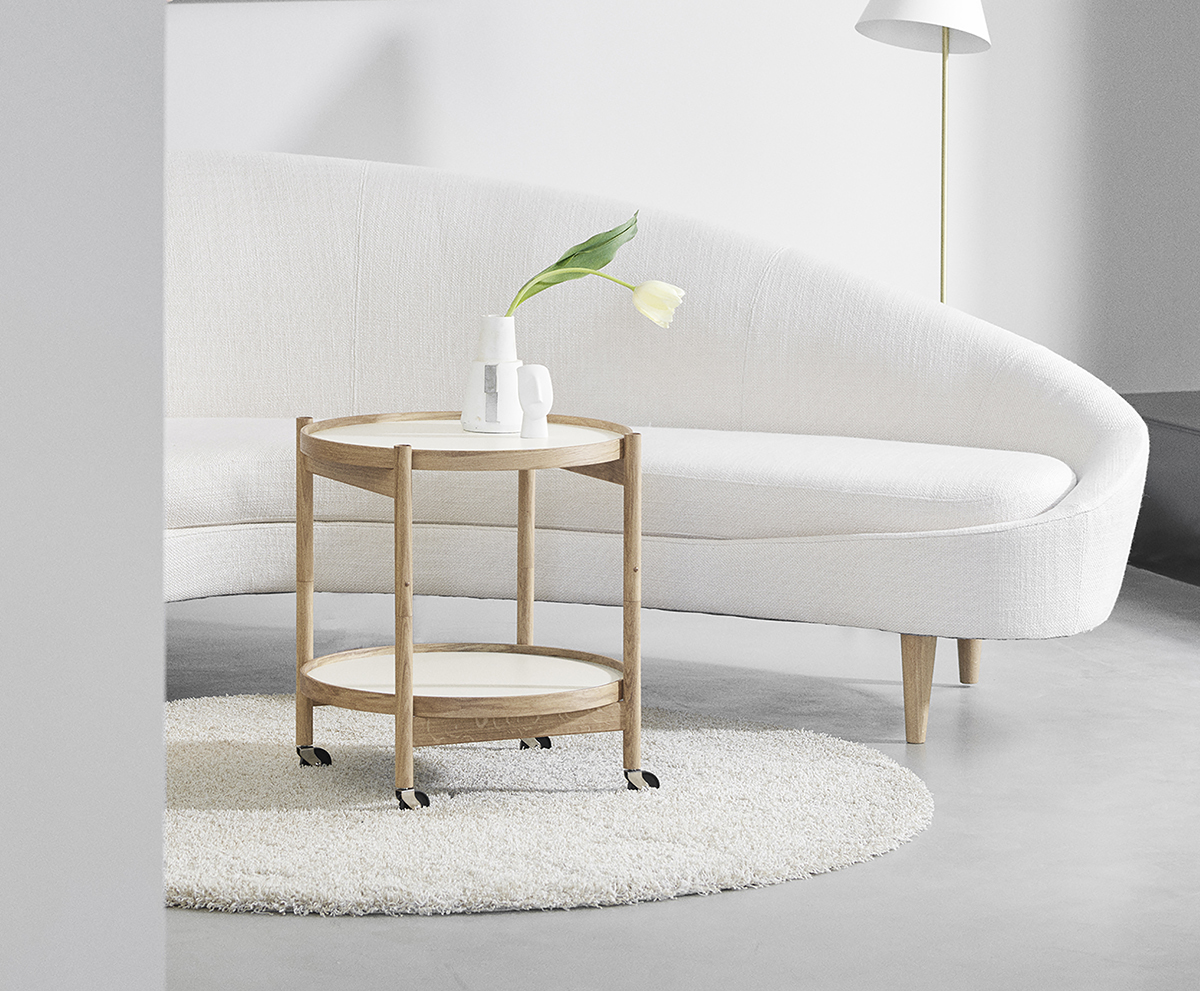 Background
In 1963, architect Hans Bølling designed the simple and functional table, which was easy to handle. Since then, it has become a symbol of the playful functionalism of the golden era in Danish furniture art – and a design idea that is still relevant today. A Danish classic.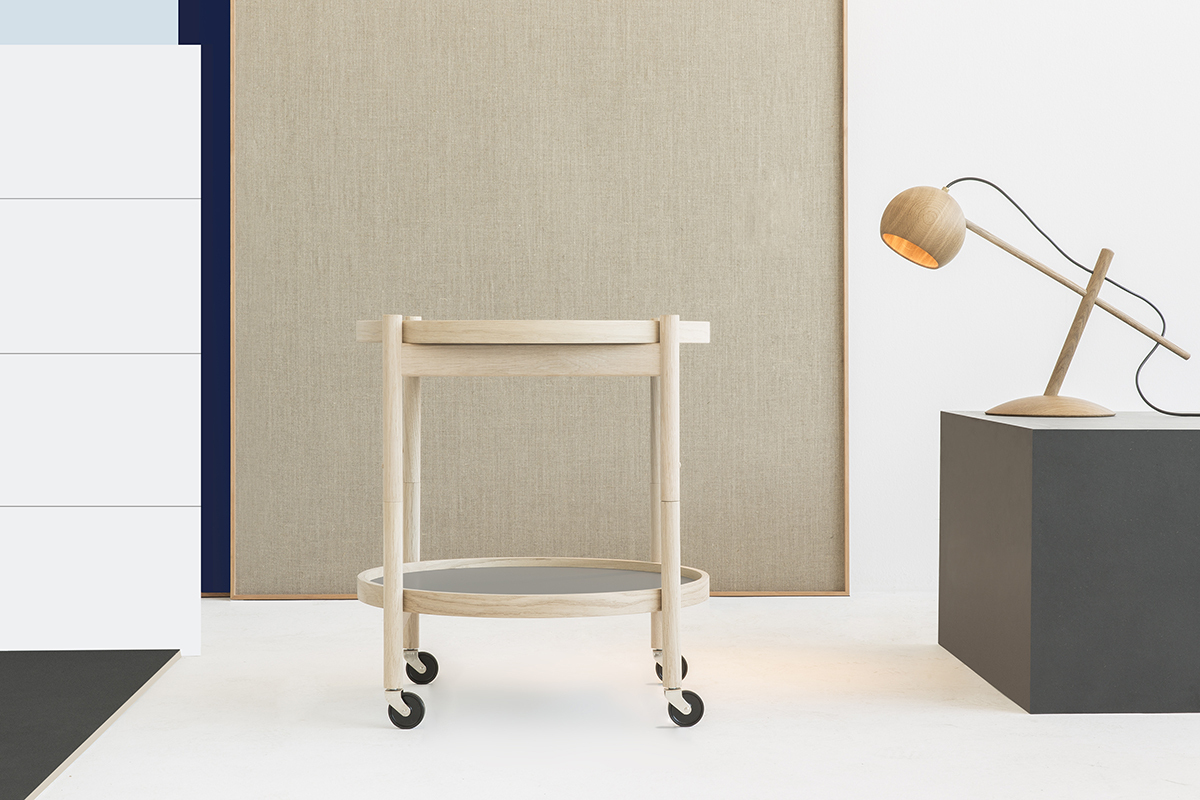 The table is simple and yet playful in its combination of form and function. The two reversible trays of molded wood and laminate can be turned so that the colours on each side can be varied.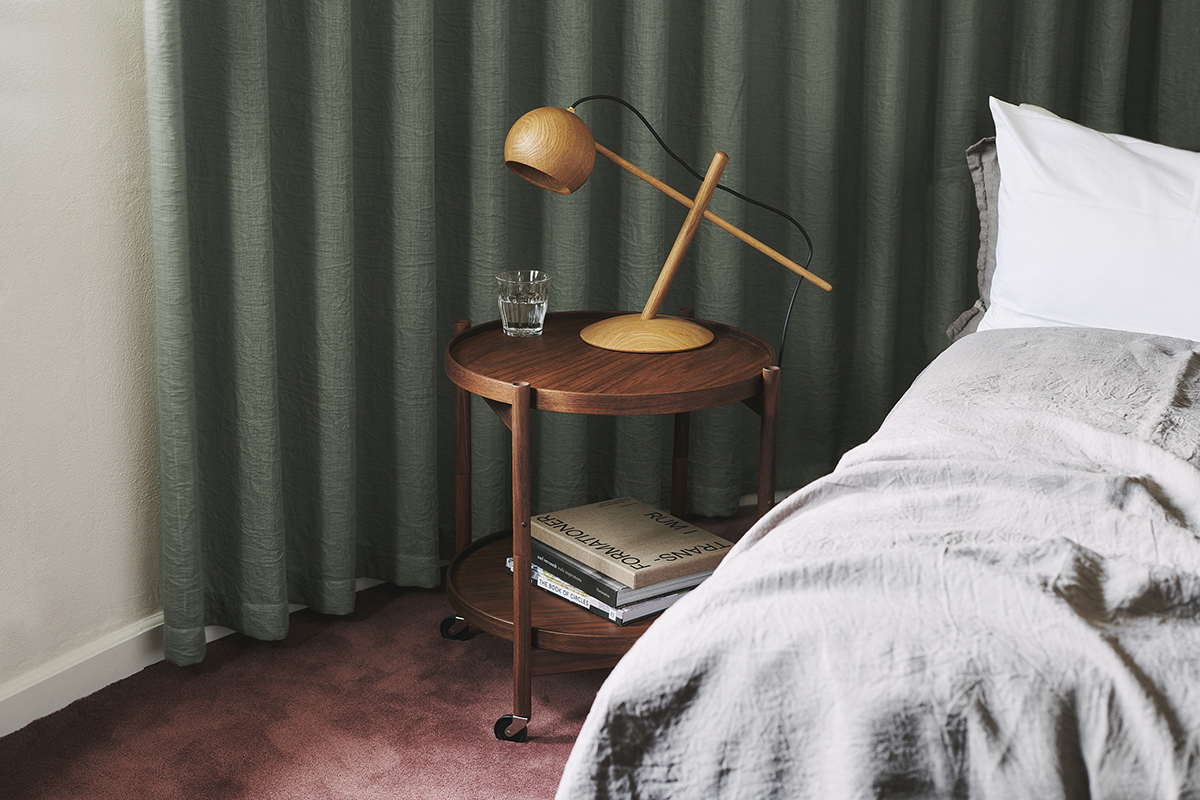 The tray table is both intelligent and handcrafted, so it can be easily folded without the use of tools and can be sent flat-pack. A resource- and environment-friendly design, which over time has become even more relevant.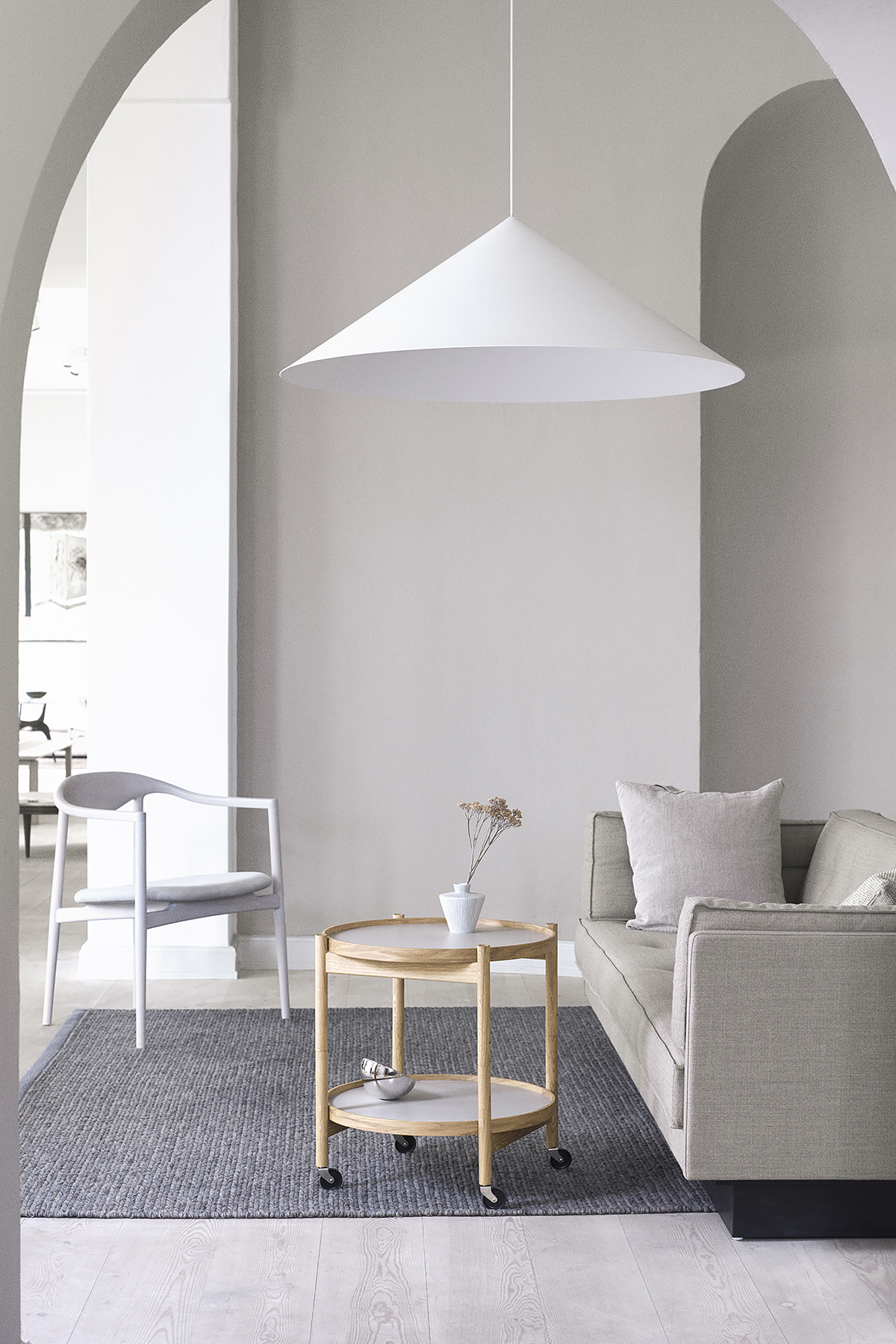 Originally, the table was made exclusively with black and red trays. Since then, new ones have arrived. Now a whole new range of colours of beautiful and harmonious shades is presented, selected with Hans Bølling, who today is 89 years old and is still active with his design.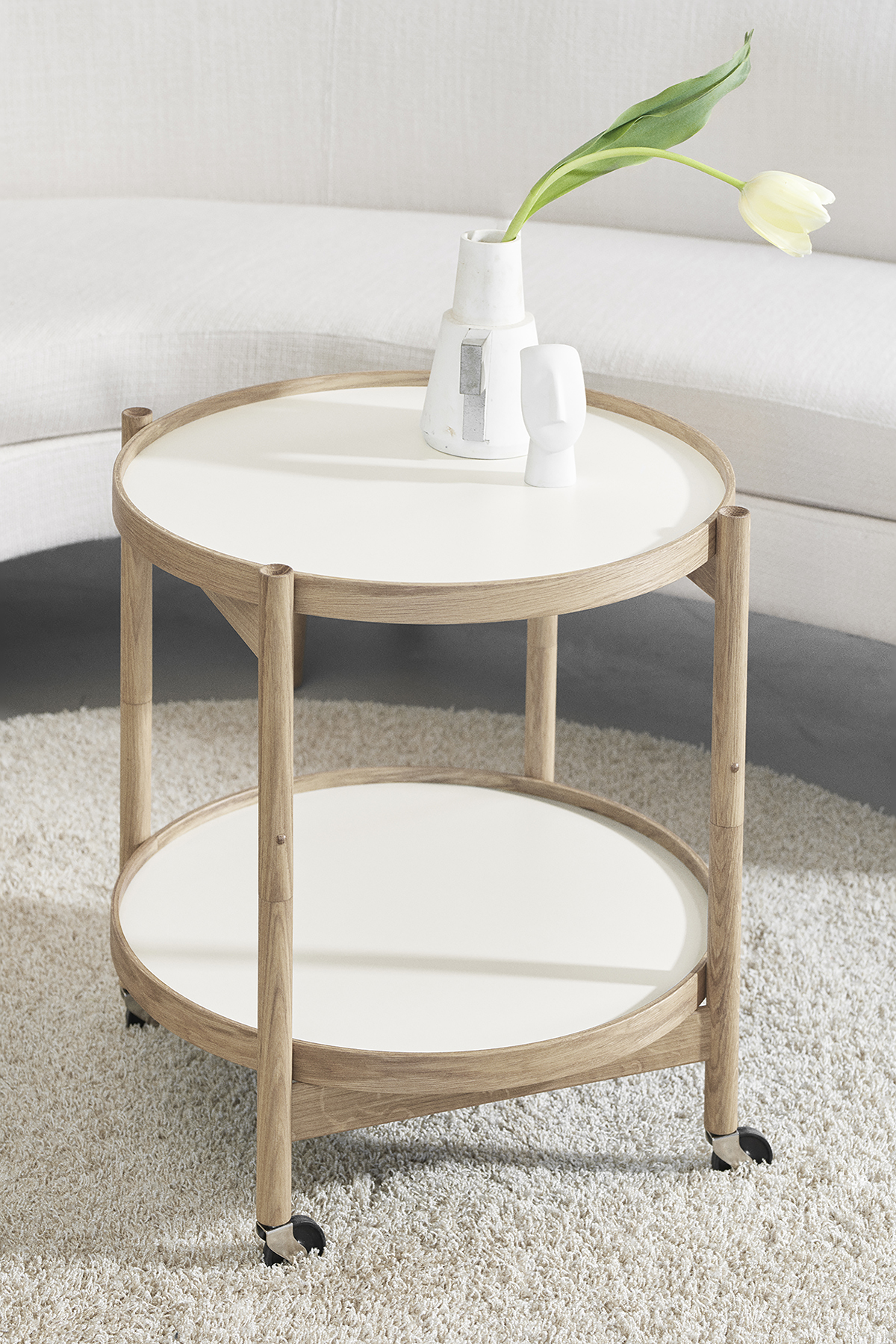 Hans Bøllings Bakkebord perfectly reflects Brdr. Krüger's philosophy of creating honest and original design, with long durability. The tray table is produced in Brdr. Krüger's carpentry workshop in Værløse, Denmark.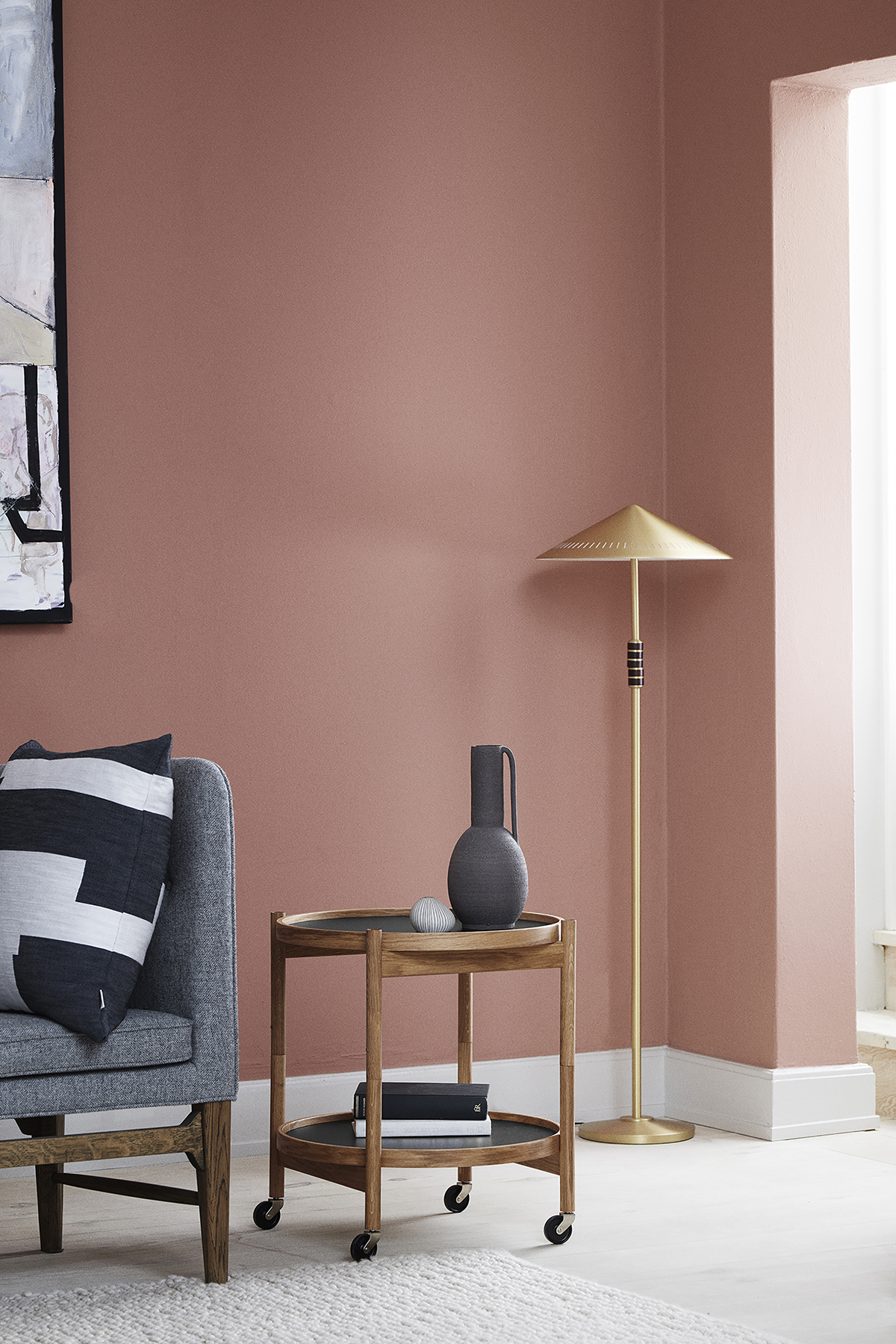 Facts
Bølling Tray Table, designed in 1963 by Hans Bølling. Manufactured by Brdr. Krüger in Denmark.
Dimensions: Ø50cm, H55cm. Wood: Oak, Smoked Oak, Beech or Walnut.