Sofa system BLOCKS by Christophe Pillet
Offecct is proud to present the new sofa system BLOCKS, by French Christophe Pillet. BLOCKS is a sofa system with maximum flexibility and with a clear reflection of Pillet ́s design philosophy.
– This is a very calm design with a lot of focus on making the seating and backrests as soft and comfortable as possible. BLOCKS is based on a system that lets the user repeat and add on sections as desired, explains Christophe Pillet.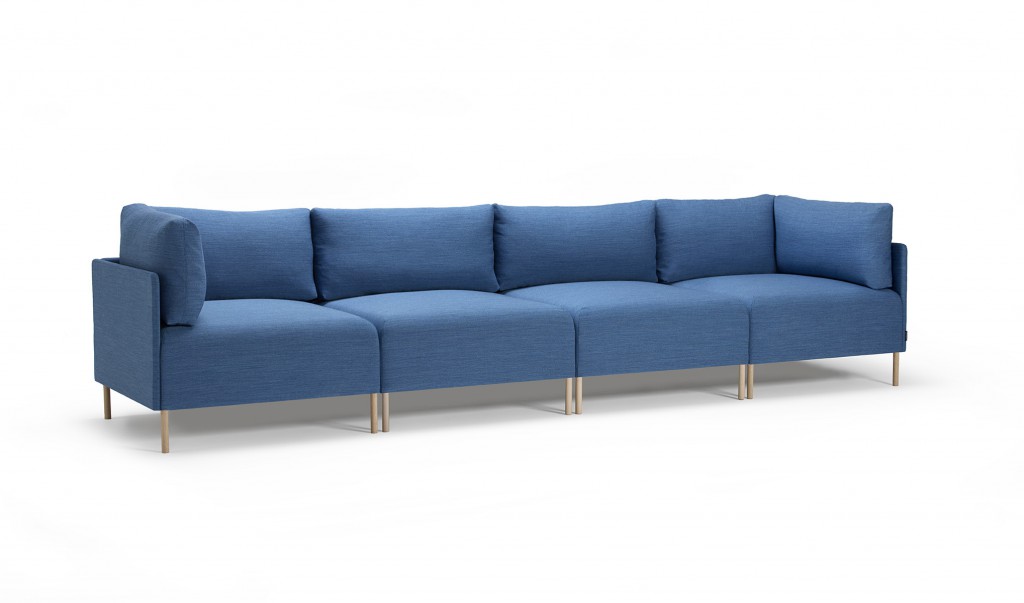 – This sofa system carries the same elegant and functional DNA as all Christophe Pillet designs and we believe this sofa system will function very well in all kinds of meeting places and contexts, says Anders Englund, Design Manager, Offecct.
– Usually companies want to find a designer because they have a specific need. And they choose the designer they think will fit that need the best. But I don't think that was the case with me and Offecct. We simply started working together because we wanted to. When we talk about design the conversation flows very naturally and to start projects together always feel very good. We don't need to rush things, this peaceful relationship is very effective and the quality of the work we do together reflects that perfectly. Offecct is also truly concerned about the environment and sustainable production. It's not just talk for a marketing purpose, it's very sincere and that's why they come up with fantastic solutions for their products, continues Christophe Pillet.