"I saw the process as an industrial design project, where every part of the glass was deconstructed, analyzed and processed. The bowl in the bottom of the cup on the wine glass is wide and shallow to maximize the free surface of the drink and thus also the aroma experience. The relatively open cup is nice as a design detail but is also emotionally better suited to non-alcoholic drinks.
The champagne glass breaks the series' square form factor and is distinguished by its flute shape. The short leg harmonizes nicely with the other parts in the series and means that you automatically hold the cup when you lift the glass, which is good for balance, perhaps especially in mingling situations. The carafe gets its own character with its colored glass and its prominent spout. The small bowl is advantageously used as a base or for serving optional accessories. "
Photo: petterbacklund.com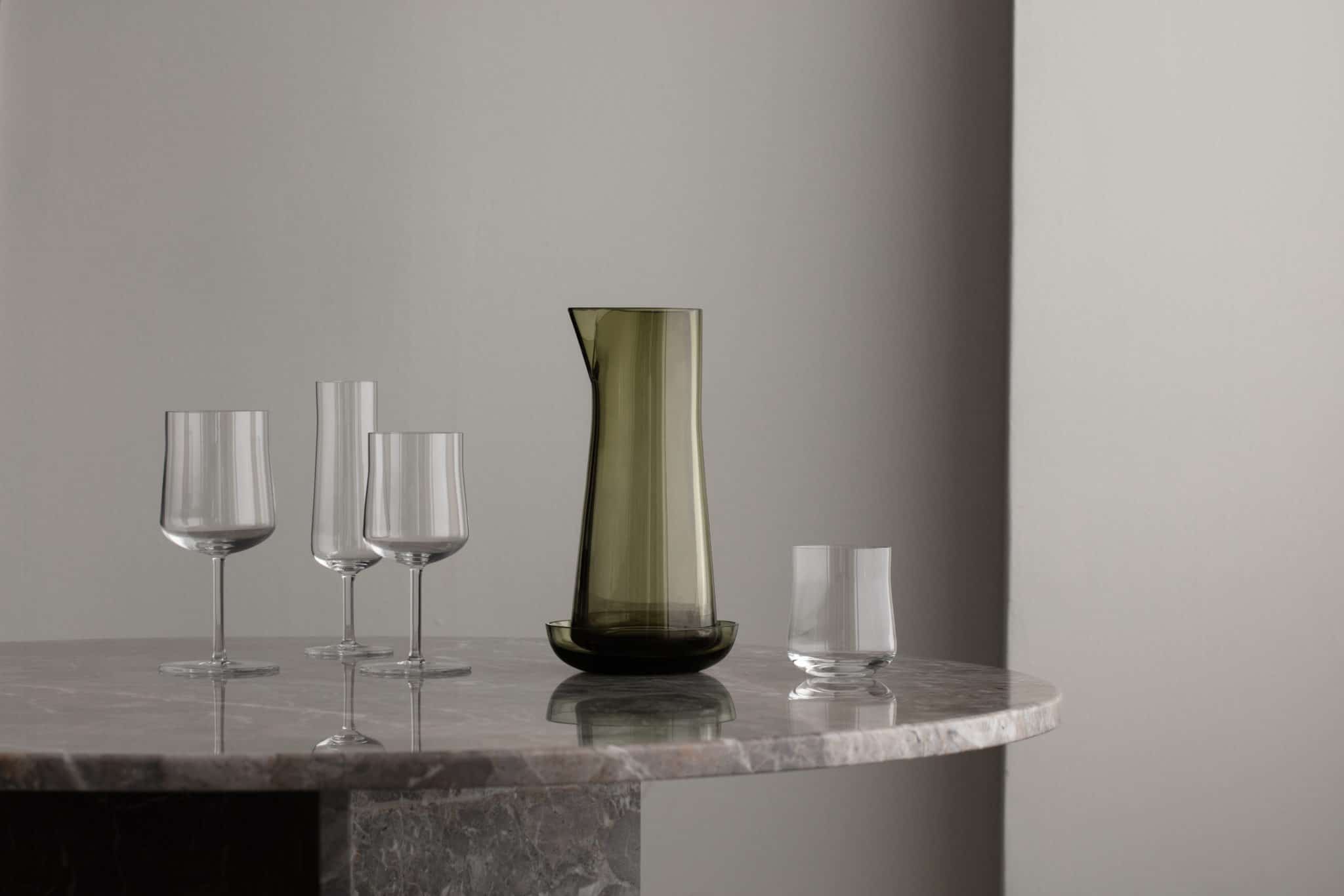 Björn Dahlström
(born in Stockholm in 1957) started as a graphic designer and today works both two- and three-dimensionally as a designer and industrial designer. He made his big breakthrough with the BD1 armchair for Cbi design, which was named Furniture of the Year in 1995. Among the products he has designed are carpets, bicycles, toys, furniture and household products for companies such as Cbi, Atlas Copco, Marimekko, Magis and Kasthall.