Bike
June 19 – October 5 2014
In June 2014, open architecture and design center a major exhibition on the bike, one of our most beloved design object. That passion, fashion accessory, lifestyle, transport, iconic object and as a possible part of our future planning – here everything spot.
Everything from trends, new technology and ergonomics to social and cultural events are reflected in the development of the bicycle. The exhibition follows a design historical timeline with some seventy items that focus on the bike's evolution, and where visitors can also try out bikes from various tidsepoker.Under exhibition period, the cycle will be studied, debated and activated to create insights and generate new ideas for everyday cyclists, interested in design, bicycle activists and urban planners. Now, then, and in the future.
Bicycle travel, seminars and screenings
During the summer, there is a series of program activities as a squealing hub on Skeppsholmen. The visitor has the opportunity to repair his bike, build a new one from discarded parts, participate in bike races, watching movies and learning to ride a bike safely. There will also be workshops with leading Swedish and international stakeholders in the design, research and urban planning.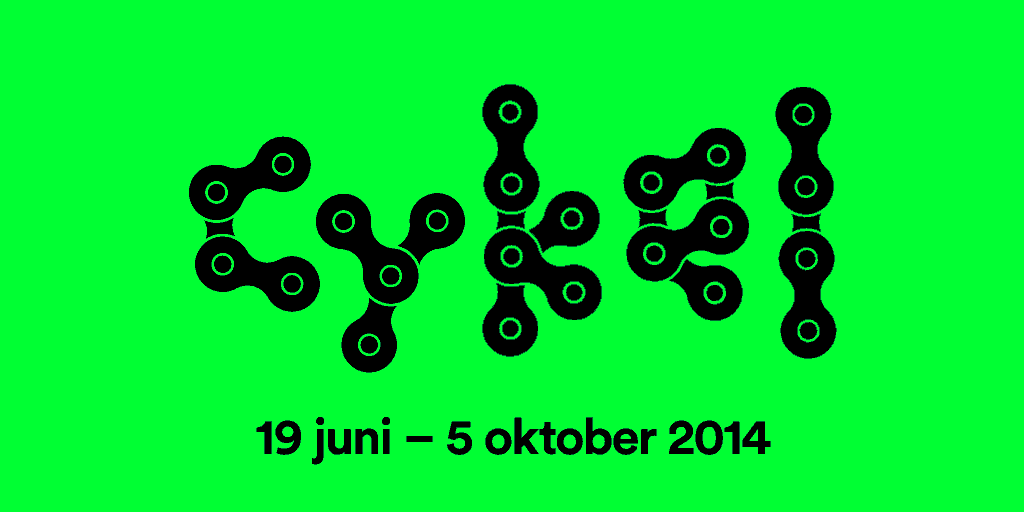 Cykel
19 juni – 5 oktober 2014
I juni 2014 öppnar Arkitektur- och designcentrum en stor utställning om cykeln, ett av våra mest älskade designobjekt. Som passion, modeaccessoar, livsstil, transportmedel, ikoniskt objekt och som en möjlig del av vår framtida samhällsplanering – här får allt plats.
Allt från trender, ny teknologi och ergonomi till sociala och kulturella händelser avspeglas i utvecklingen av cykeln. Utställningen följer en designhistorisk tidslinje med ett sjuttiotal objekt som fokuserar på cykelns evolution, och där du som besökare också kan prova cyklar från olika tidsepoker.Under utställningsperioden kommer cykeln att studeras, debatteras och aktiveras för att skapa insikter och generera nya idéer för både vardagscyklister, designintresserade, cykelaktivister och stadsplanerare. Nu, då, och i framtiden.
Cykellopp, seminarier och filmvisningar
Under sommaren sker en rad programaktiviteter som ett gnisslande nav på Skeppsholmen. Besökaren har möjlighet att reparera sin cykel, bygga en ny av kasserade delar, delta i cykellopp, titta på film och lära sig att cykla säkert. Det kommer även att hållas seminarier med ledande svenska och internationella aktörer inom design, forskning och stadsplanering.

The Swedish Centre for Architecture and Design, Stockholm