Introducing Betty, a versatile bench with a handwoven seat.
First launched as a chair, the Betty series has now been expanded to include a bench with the same distinctive design features and sturdy construction. Named after the Betty Nansen theater in Copenhagen, this contemporary piece is an adaptable addition to any interior.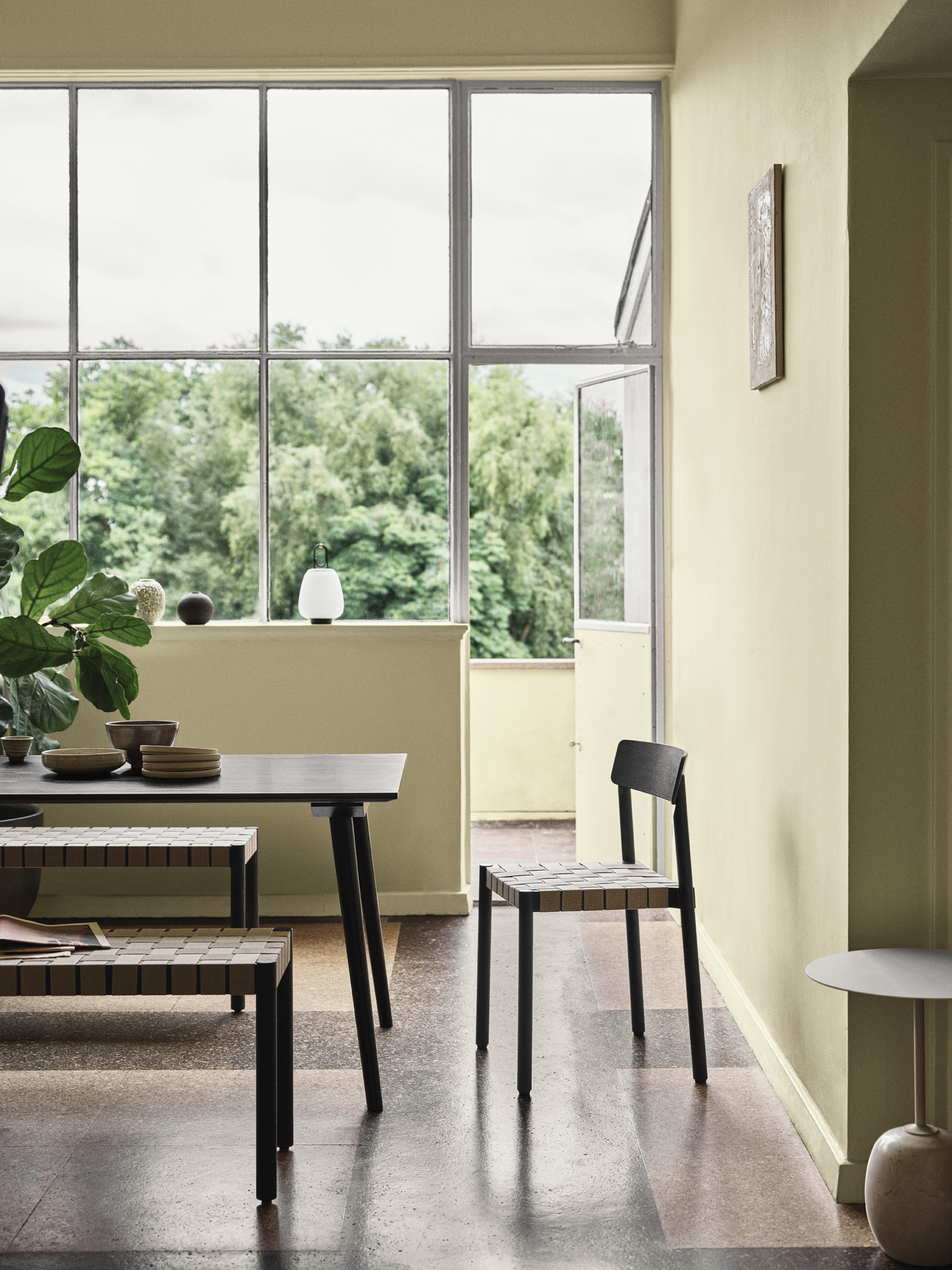 Betty is the result of a broader dilemma for designers Jakob Thau & Sami Kallio. Determined to create a graceful piece of furniture that could be easily utilized in the home, the duo set out to prioritise comfort even as they considered other practicalities. The solution came in the form of Betty, a bench whose solid oak frame echoes the wooden pavilion of its namesake. Instead of concealing the supportive webbing beneath the frame as is typical, Thau & Kallio decided to expose it. The resulting webbed seat – whose straps are made from natural linen fibers and woven by hand – offers a soft, cushioned base.

"This deceptively lightweight bench is intended to work easily in any space," explains Kallio. "Its simple, organic design acts as a natural continuation of the Betty series, which also features a stackable chair."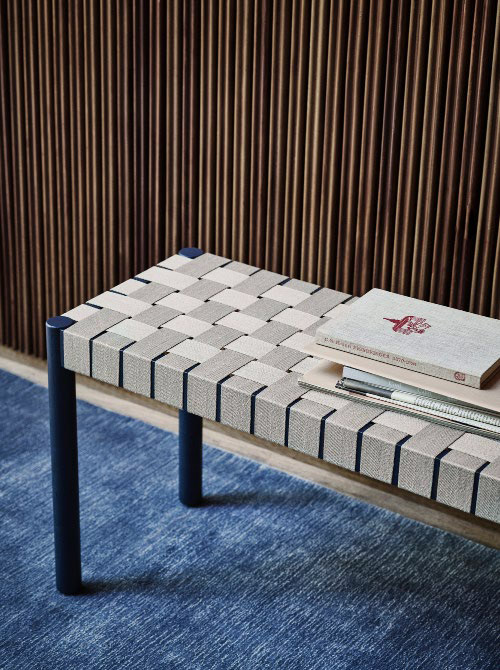 For &Tradition founder and CEO Martin Kornbek Hansen, Betty exemplifies the creative ethos of Thau and Kallio. "The duo's fascination for materials and methods has seen them emerge at the forefront of contemporary furniture design," he notes. "Together, they are revitalizing the Nordic narrative by applying classic craftsmanship techniques in new expressions."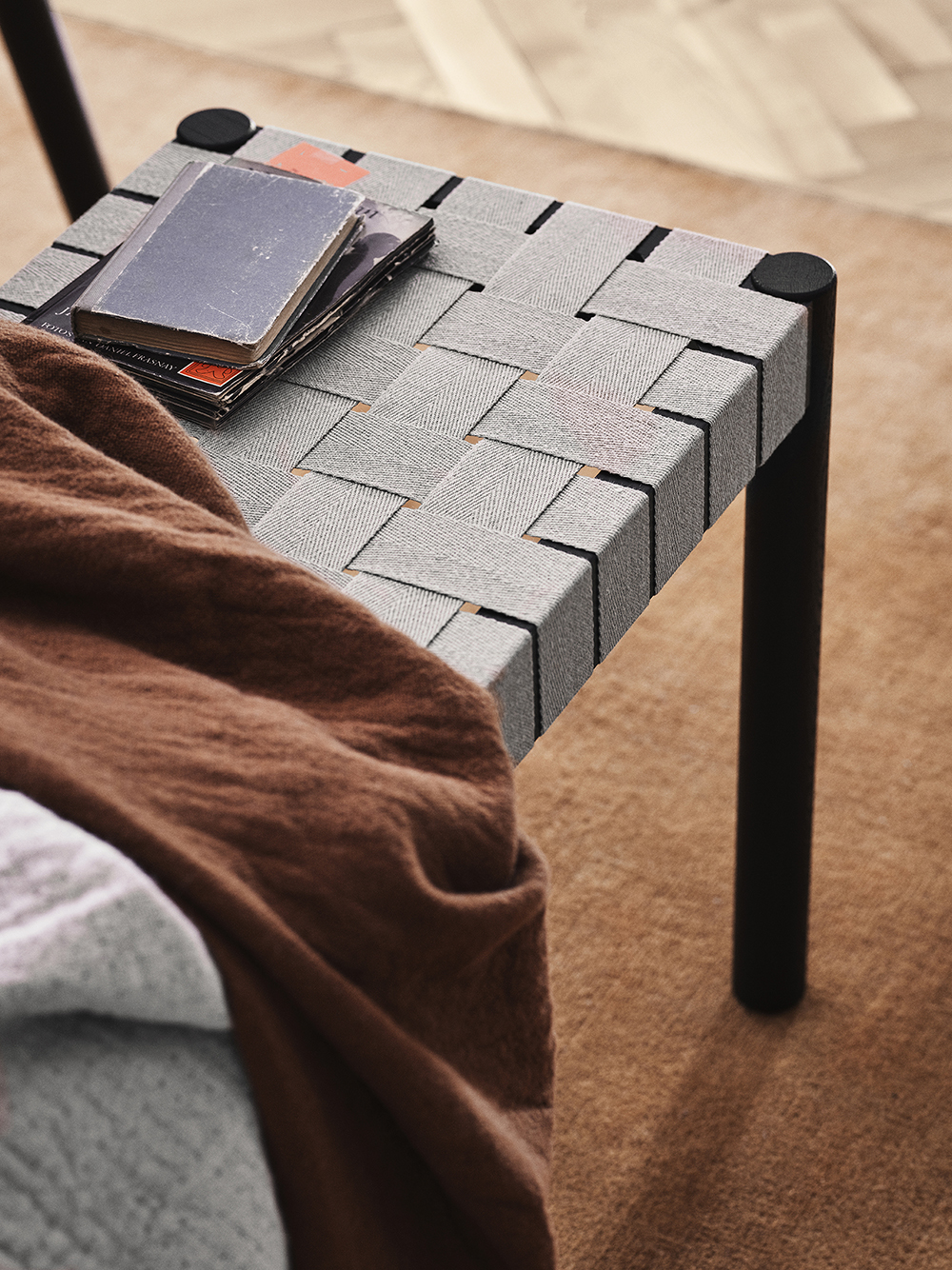 Thau and Kallio have seamlessly integrated everyday practicalities within their meticulous attention to function. While Betty comes flat-packed for safe and environmentally-friendly transportation, it boasts an exceptionally strong and durable construction. It is available in three contemporary frame colours: Black, Twilight, and Maroon.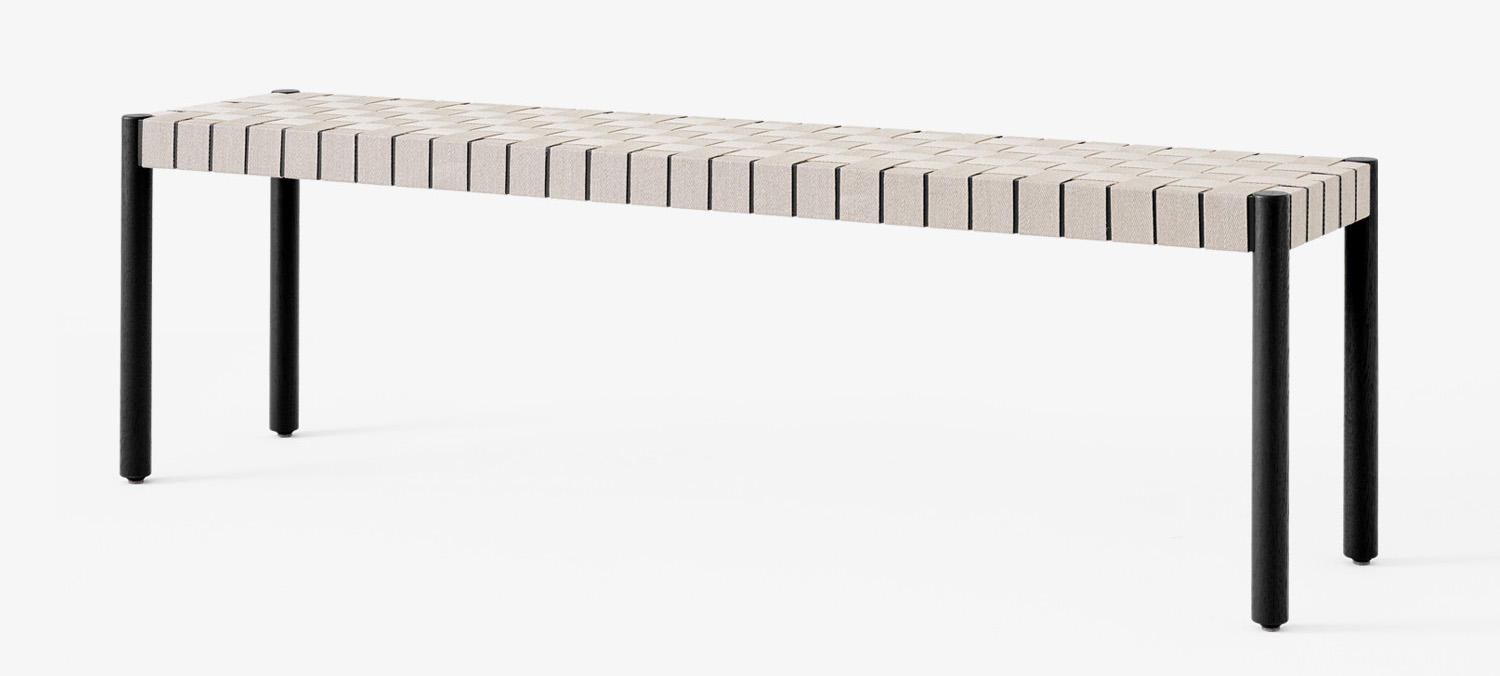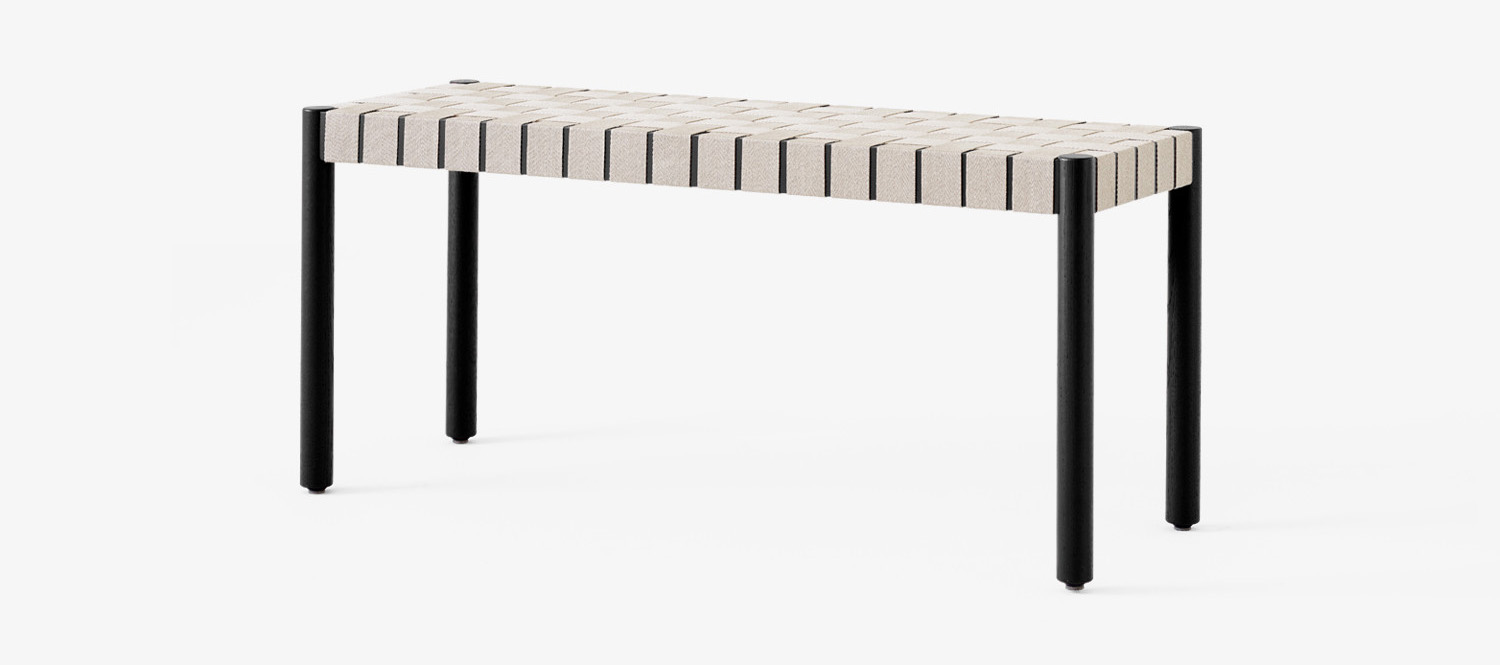 Holding Masters degrees in design and trained as carpenters, Sami Kallio and Jakob Thau marry their in-depth understanding of wood and traditional craftsmanship techniques with modern materials and manufacturing methods to create universally appealing designs.

Thau & Kallio
Jakob Thau and Sami Kallio are fascinated by materials and methods. They share a deep affinity for wood and hand craftsmanship, with a firm focus on the components that make up any given design. Together they are revitalising the Nordic narrative by applying classic techniques in new expressions.
Sami Kallio hails from Finland and grew up in Sweden where he was awarded a master's degree in design from the Gothenburg School of Design and Crafts. Trained as a cabinetmaker, he fuses his in-depth understanding of wood and highly adept skills as an artisan with modern methods of manufacturing. In doing so, classic concepts from the past are reworked to a contemporary context.
Jakob Thau was born in Sweden and raised in Denmark. Also trained as a cabinetmaker, he received his master's degree from the Royal Danish Academy of Fine Arts, School of Design. Concentrating on the timeless, Thau draws on a treasure trove of traditional techniques, principally woodworking, exploring known and new materials in his quest to create easy-to-execute designs that everyone can relate to, live with and love.
One of the upshots of their design collaboration is Betty, a new chair imbued with an old soul. Named after Copenhagen's Betty Nansen Theatre, originally built in 1857 and housed in a wooden pavilion, the chair thinks beyond the walls of the theatre and is the result of the duo's fascination with the needs of any space to have comfortable seating, regardless of its purpose.