This year's Svenskt Tenn Glass Scholarship for 2023 is awarded to the talented student Anna Nyman for her glass cups "Skal". At the same time, two other talented design students are also recognized with honorable mentions: August Bällgren for his vase "Eternal" and Siri Löven for her vase "Bo".
Anna Nyman, a second-year student at Form at Beckmans, has explored inspiration from the sea, mussels and seashells in her project "Skal". Her creations, which can function both as bowls and cups, have caught the attention of the jury through their connection to Svenskt Tenn's history and poetic expression. The jury noted that Anna's "Skal" offers many creative possibilities on the set table, regardless of season and occasion.
Honorable mentions went to August Bällgren, whose work draws attention to the problems with the import of fresh flowers. He has created a vase for fresh flowers that can later be transformed into dried flowers in the interior of the vase, highlighting the importance of sustainability and responsible consumption.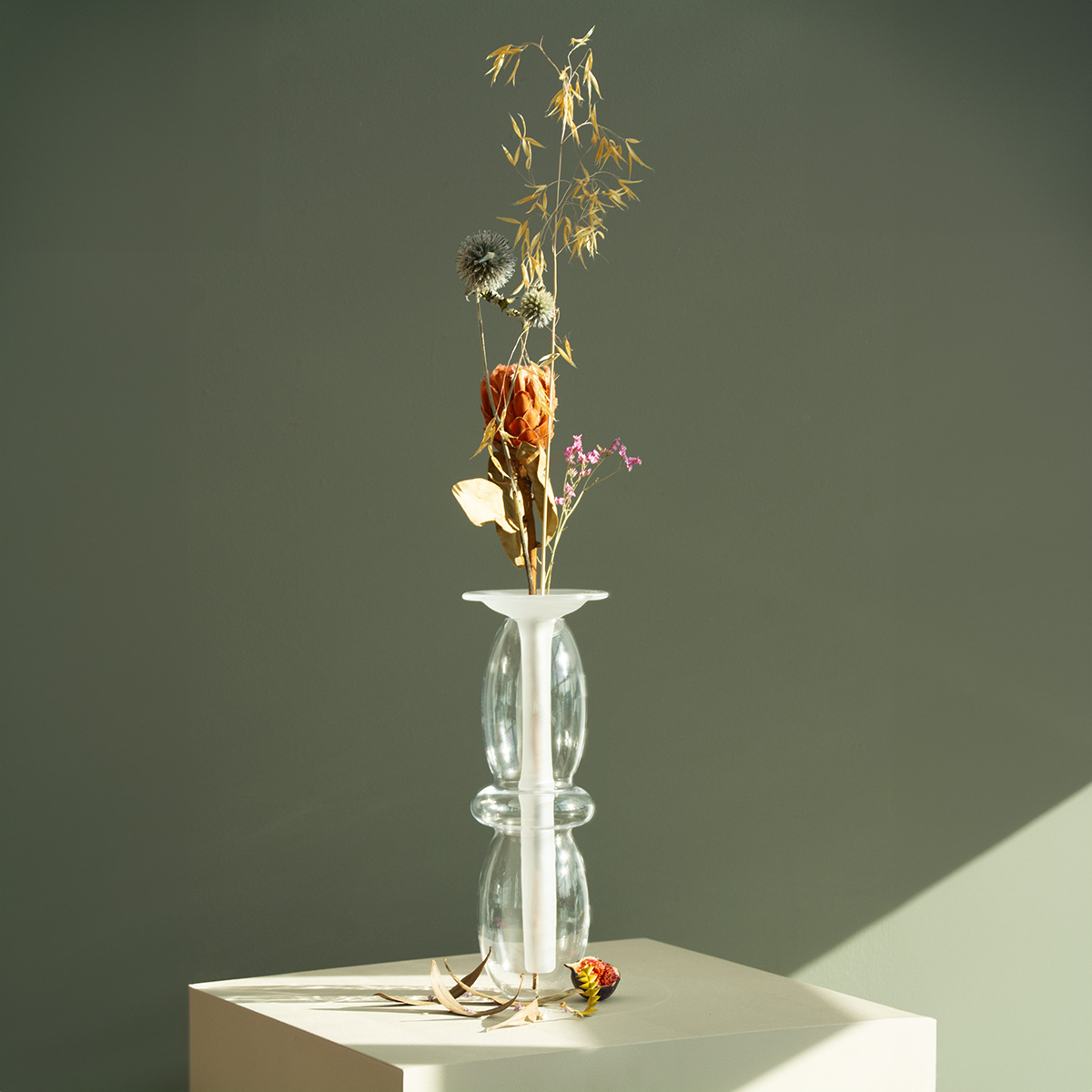 Siri Löven also received an honorable mention for her innovative vase "Bo", which has an exciting shape and is especially designed for spiral-bound bouquets. The jury sees the potential in this product and looks forward to seeing more creations from her in different shapes and sizes.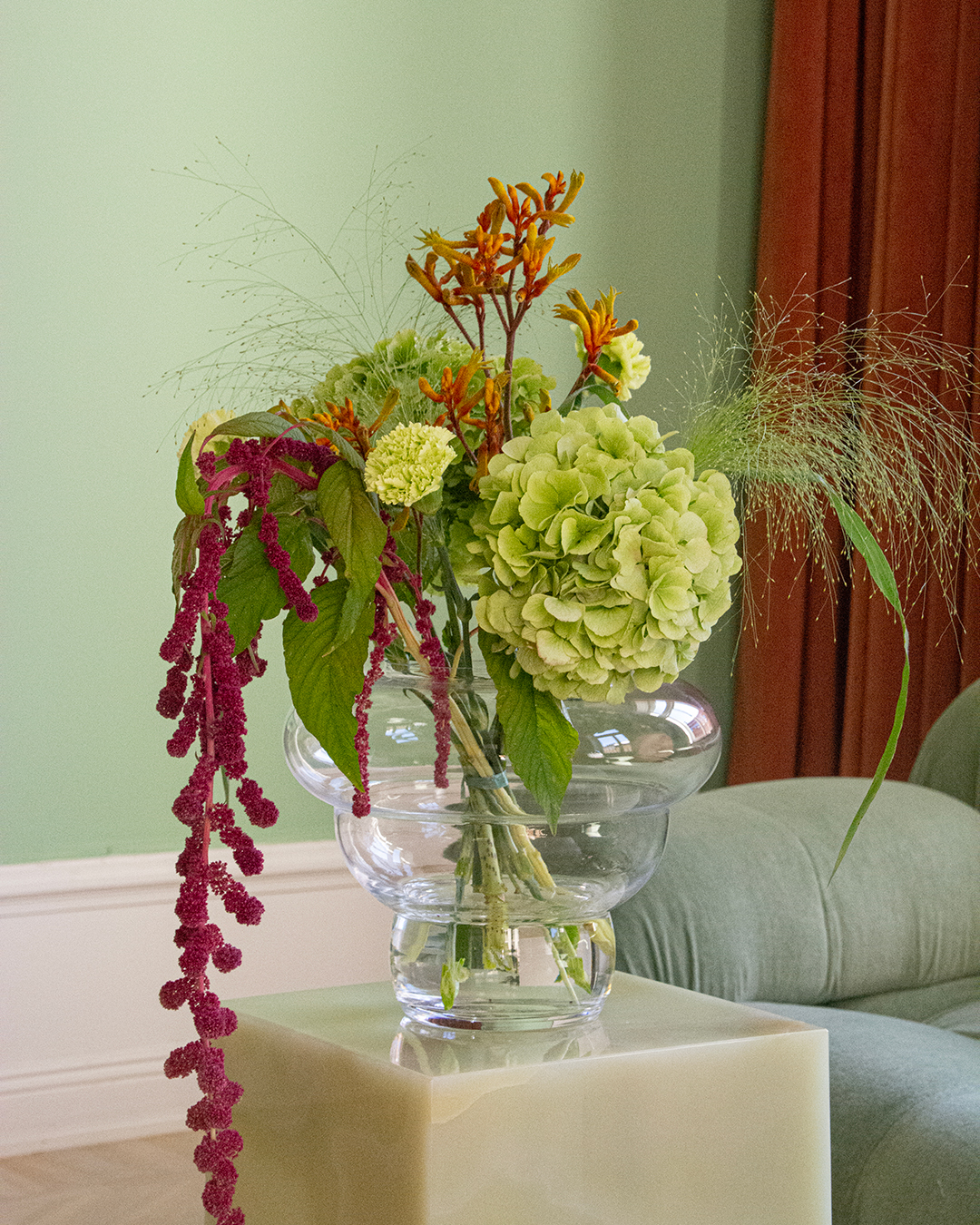 The assignment to create these unique glass products in collaboration with Svenskt Tenn was part of a course at Form at Beckmans, where the students explored glass design and collaborated closely with glassblowers. Peter Nylander, course manager and lecturer at Beckmans, points out that this collaboration marks an important milestone for the students and gives them the opportunity to develop their design concepts for the first time in collaboration with an established company and where they themselves are not responsible for the production of their creations.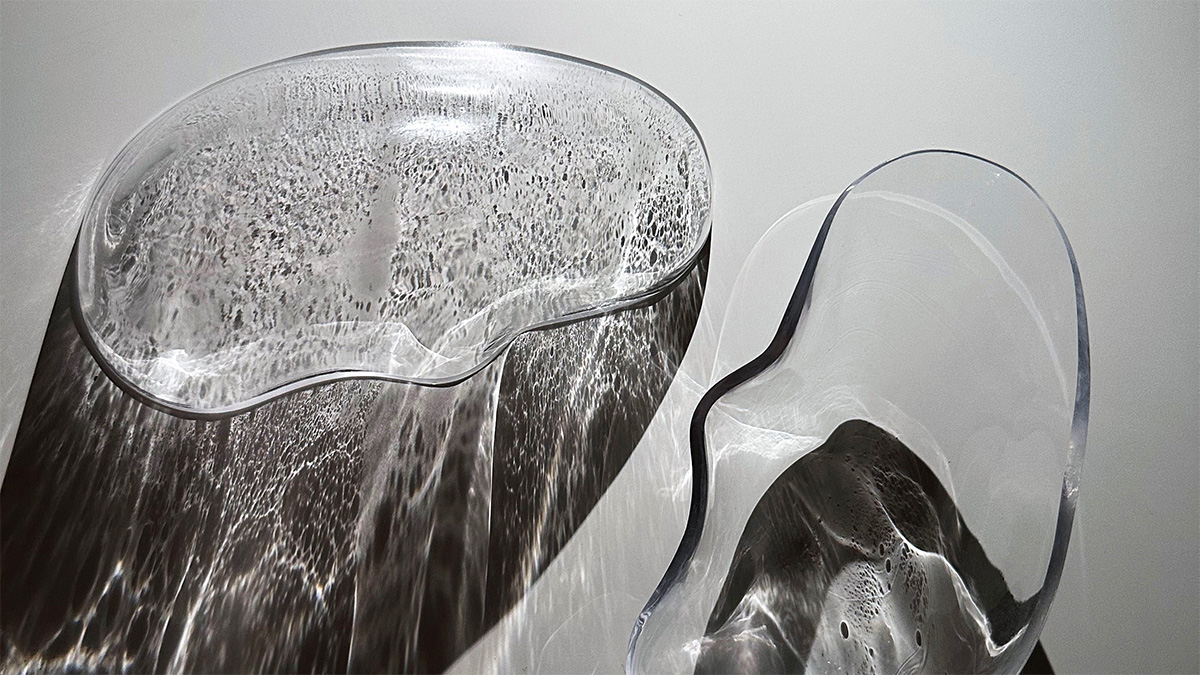 SKAL by Anna Nyman, Svenskt Tenn Glass Scholarship 2023
Svenkt Tenn´s Glass Scholarship gives Anna Nyman the opportunity to continue working with her unique glass products at STHLM Glas in Gustavsberg.
Participating students
* Alva Jonasdotter Lundmark
* Victoria Johansson
* Anna Nyman
* August Bällgren
* Axel Peters
* Ellen Nilsson
* Emelie Svensson
* Karin Forsberg
* Love Persson
* Matarena Sjöberg
* Sara Lagerin
* Sara Matstoms
* Siri Lövén
* Joelle Aune
Participating teachers and guest teachers
* Peter Nylander (teacher responsible for the course)
* Simon Klenell (guest teacher)
* Ann Wåhlström (guest critic)
* Thommy Bindefeld (Svenskt Tenn)
* Caroline Bergman (Svenskt Tenn)
* Simon Klenell, Rasmus Nossbring, Chien-Kuang Liu and Karoon Khosravi (Sthlm Glas in Gustavsberg)
* Elinor Parra (designer)
* Henrik Lindegren Ericson (photographer)