BEAUTIFUL FUNCTION
Look at usual things with unusual eyes.
Beauty and function converge in a stylish veneer stacking chair by Fritz Hansen.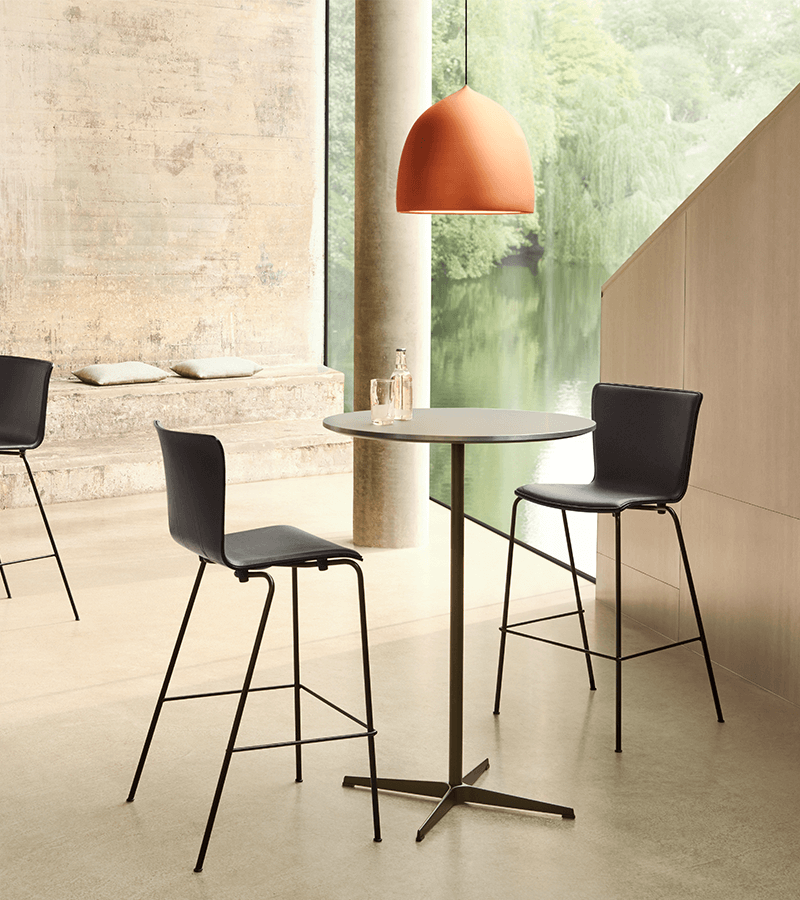 Fritz Hansen reissues the Vico Duo chair in celebration of the 100th anniversary of Vico Magistretti's birth. Magistretti designed the chair in 1997, sitting among his sketches in Fritz Hansen's design department. He was keen to collaborate with Fritz Hansen and leverage its expertise and tradition in veneer.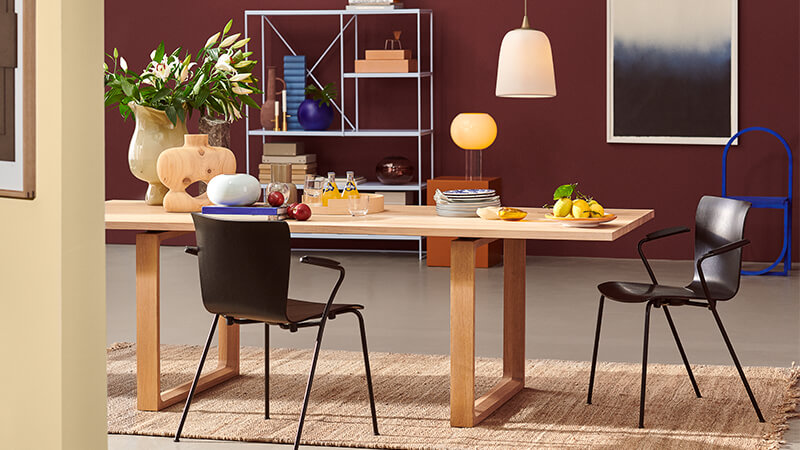 The chair is simple with tight lines. A loose 'z' line drawn across paper inspired the chair's backward armrests – an unusual element that intentionally balances the design. The armrests and back legs are one piece of steel – another unique aspect of the design.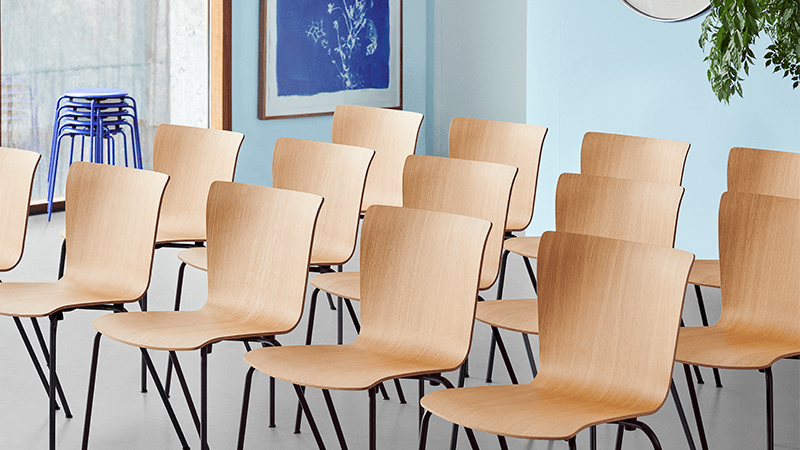 'This chair was, from the beginning, a true collaboration between Fritz Hansen and Vico Magistretti. By 1997, Magistretti was confident and relaxed in his practice and career. The design has a kind of simple ease and strength that reflects that,' says Christian Andresen, Fritz Hansen's Head of Design.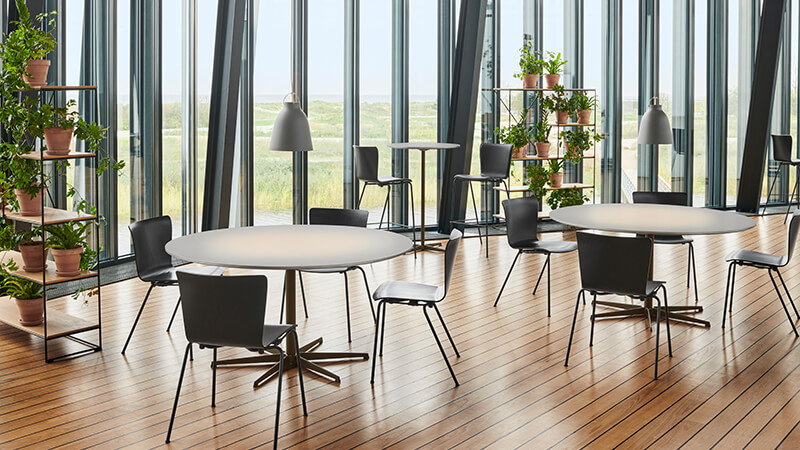 New arm pads add comfort and black powder coated bases add a contemporary look, making Vico Duo perfectly suited for agile workspace and hospitality design.