Designed originally as a one-off exhibition piece, the Banco Bench by Hugo Passos derives beauty from the simple premise of creating furniture that enhances the experience of nature. The organic backrest is expressive and functional, perfectly shaped for the contour of the back and enables people to sit in either direction on the double-facing bench.
"I wanted to make it as pleasant as possible for people to enjoy the nature. The sun moves so the double bench can be used on either side and while seeking to design a backrest for comfort I also tried to achieve beauty. The end result is somehow reminiscent of a Japanese daruma or edamame bean, bringing a sort of unexpected softness and dynamism to the strong straight lines of the long teak planks of the seat," says designer Hugo Passos.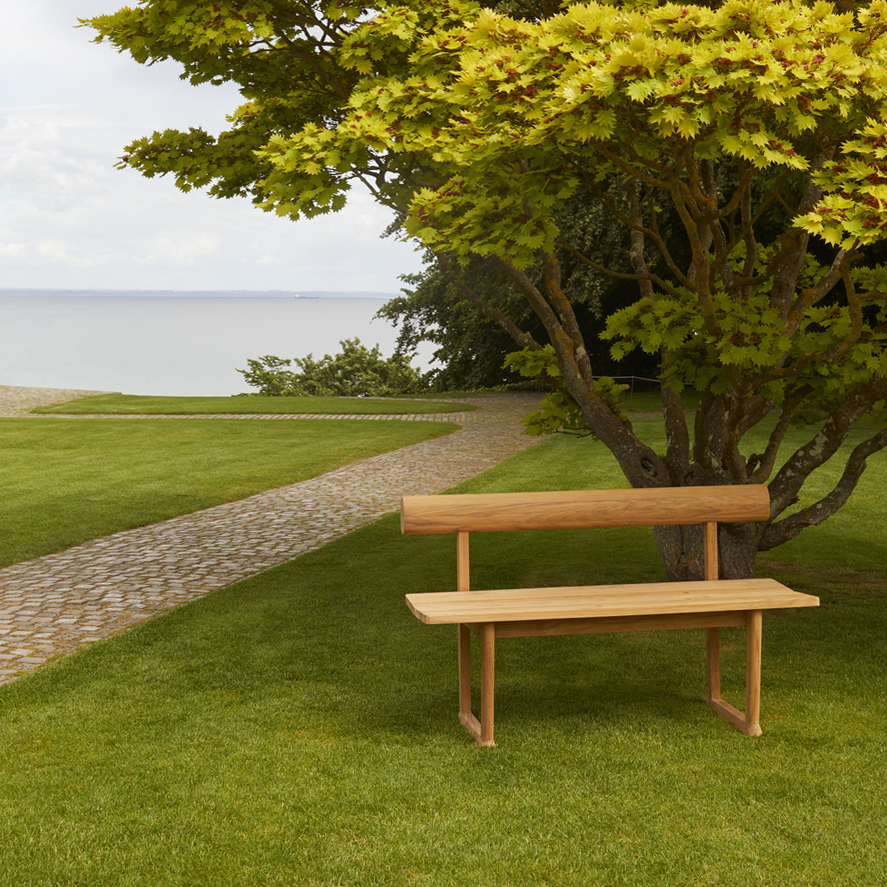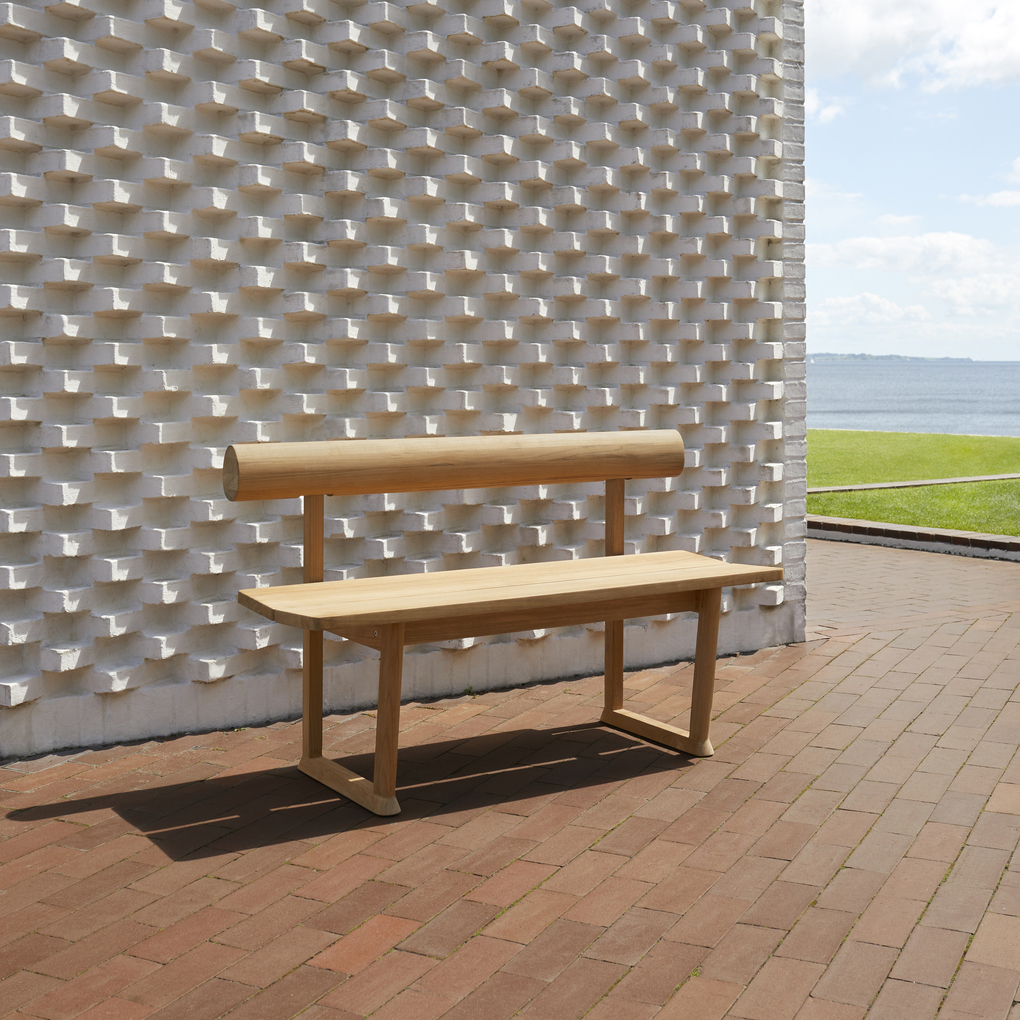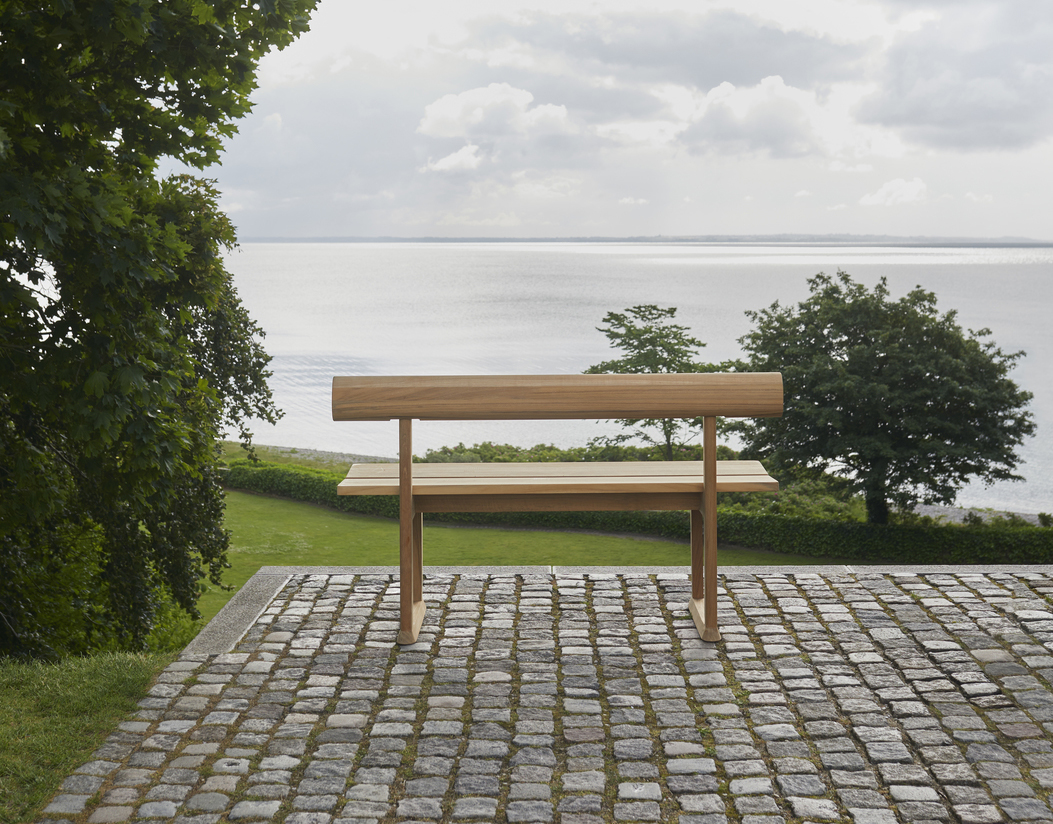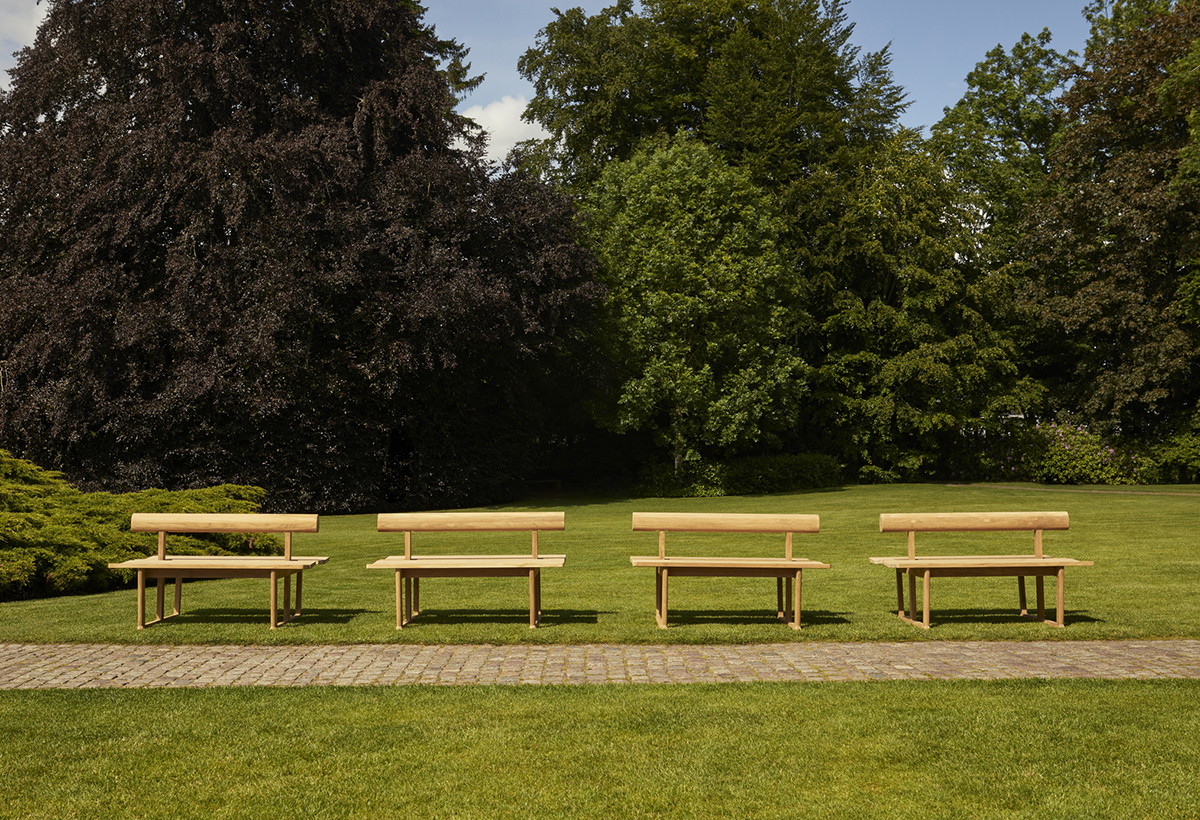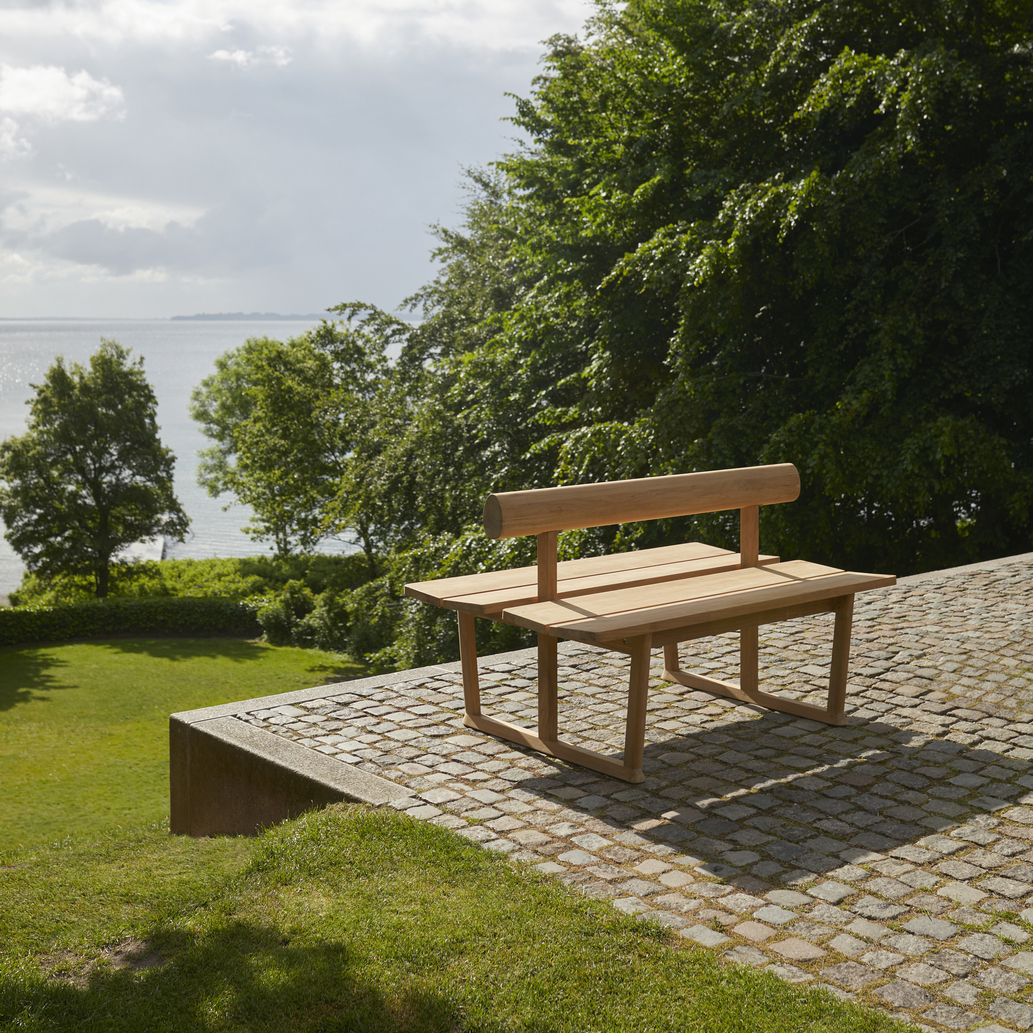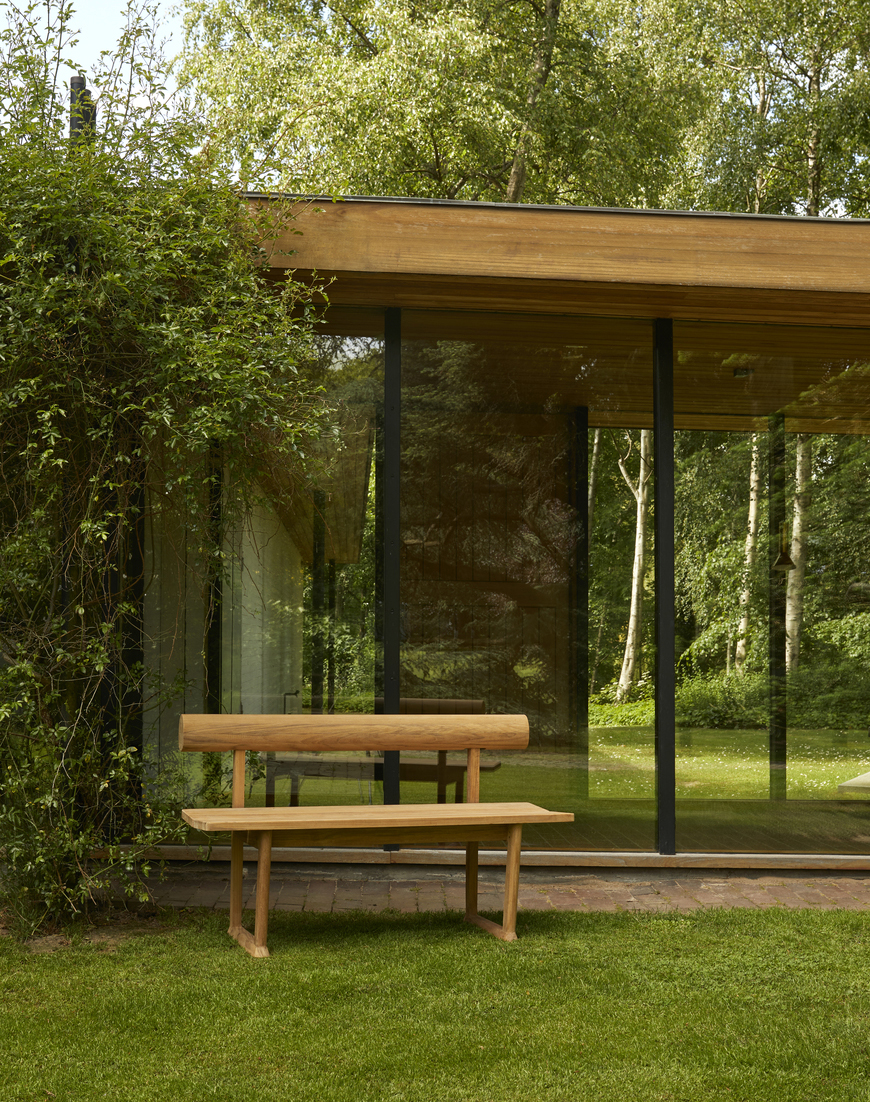 Passos designed the Banco bench as a site-specific creation for the 2019 exhibition, Social Seating, which was held in a park in Finland. From that one-off piece he worked with Skagerak to develop a rescaled version suitable for production that is lighter, available in two versions as a double-facing or single-sided bench and sold as a flat-pack. Made in teak, warm when new and silvery grey when patinated, the bench speaks to Skagerak's heritage and Scandinavian roots.
"When I first saw it in the exhibition I was really struck by its unique typology with the organic shape of the backrest and the way it can be used double-sided, but there's also something familiar with the classic style of the two long planks of the seat," says Skagerak design manager Ditte Buus Nielsen.
"Our history is built on benches and this fits into our family and storyline with its teak and functionality but also offers new thoughts and expression."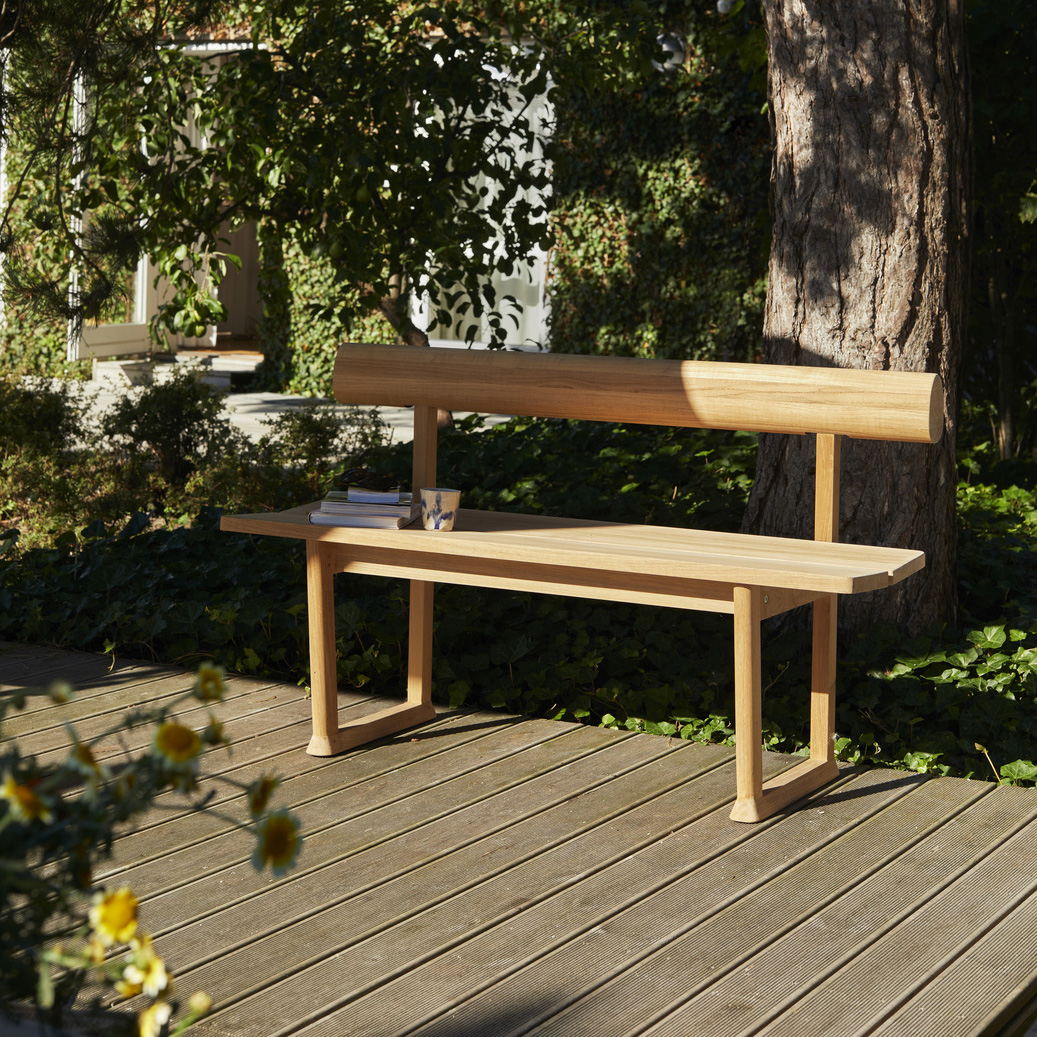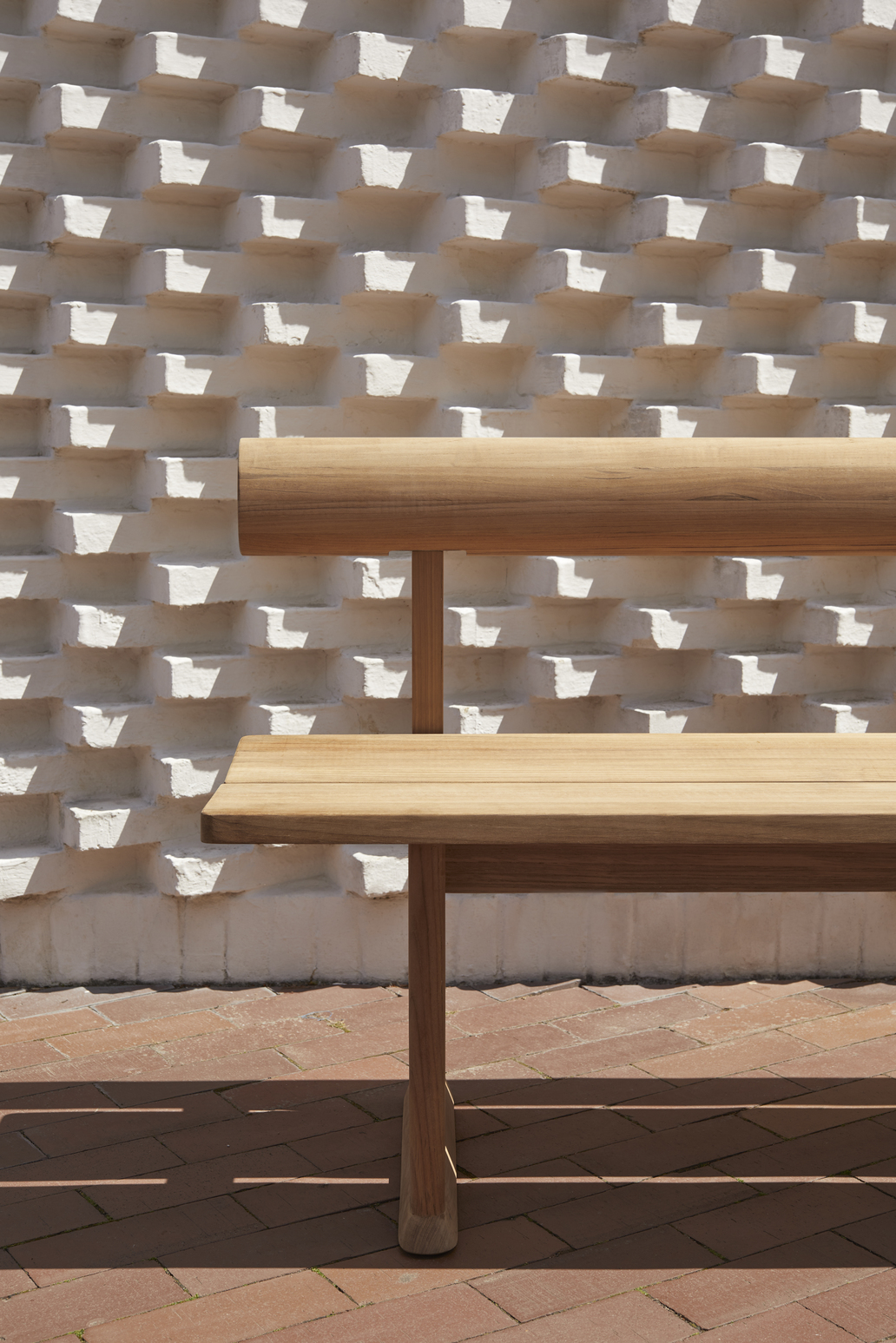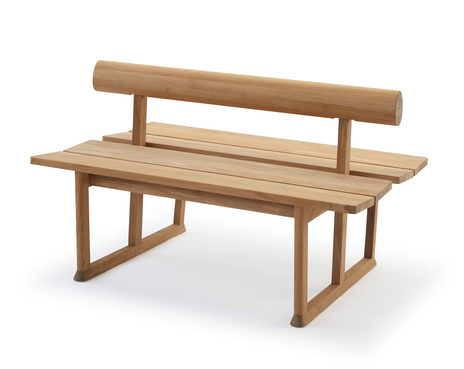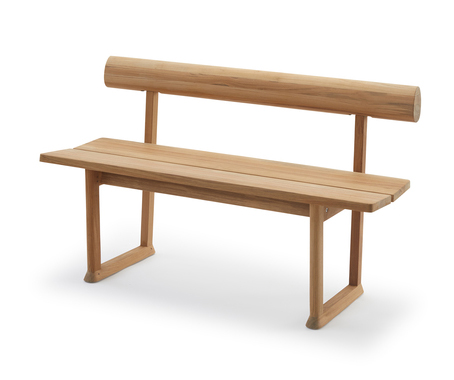 About Hugo Passos
Based in Copenhagen and Porto, Hugo Passos designs everyday objects and furniture that are familiar and enjoyable, both in form and use. His work is underpinned by a profound fascination with the human scale of everyday objects and a commitment to the principle that the resulting designs must "do what they are supposed to do".