Avignon by Christophe Pillet – a sofa and an easy chair that combine the best of two worlds
Avignon sofa designed by Christophe Pillet
After several successful collaborations between French designer Christophe Pillet and Offecct, the new sofa and easy chair Avignon offer missing pieces in an ongoing effort to map out the borderland between the domestic sphere and the contract world.
The landscape laid out in front of us in the public realm is changing and becoming more and more like that of our homes. Activity based offices and better possibilities to work from home have drawn these two separate worlds closer together.

Avignon, the new sofa and easy chair by renowned designer Christophe Pillet, fits seamlessly into this new domestic landscape. After all, our demands for durability and our expectations on comfort and quality of material are the same – no matter where we use our furniture.
"I don't think there should be any difference between home and contract furniture, it's just that you are sitting in one context which is more public than the other. Sitting on a cushion regardless of where you are, should still offer you the same experience and comfort", says designer Christophe Pillet.
Avignon, are characterised by the familiar design language that Christophe Pillet is known and praised for: no unnecessary frills and a relaxed elegance matched by pleasant comfort.
"Avignon not only brings out and combines the best of two worlds, it is also a play between hard and soft. The sofa and easy chair are defined by a thin metal case outlining an inside which is both inviting and soft", explains Anders Englund design manager of Offecct.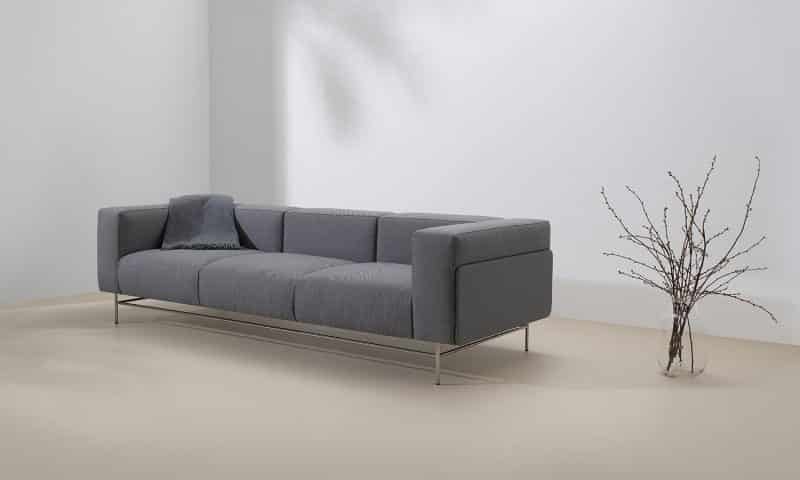 About Christophe Pillet
Lucidity in expression, elegance and sophisticated cleverness and simplicity — these are some of the virtues that have made Christophe Pillet a big name not least in the fashion industry, where the power of seduction is essential. His interior design clients include Lancel, Lacoste, Malandrino and John Richmond, as well as a number of high-profile boutique hotels around the world. He started his career as a designer in Italy and worked for the legendary Memphis Group and the Starck agency, among others, before establishing his own studio in 1993, through which he has earned global renown, designing for a large number of prominent clients worldwide.
Offecct AB is a Swedish entrepreneur-led company with its headquarters and production in Tibro, Sweden. The company was founded in 1990 by Kurt Tingdal (CEO) and Anders Englund (Design Manager). They are both still actively involved in the company. The Group has 80 employees and had sales of SEK 150 million. Half of sales comprise exports to more than 50 countries. Our business is run in our own premises which have a total area of around 20,000 m2. The company has showrooms in Stockholm, Gothenburg and Tibro (Sweden), Oslo (Norway) and Milan (Italy).


Offecct AB | Box 100 | 543 21 Tibro, Sverige | +46 504 415 00 | support@offecct.se | www.offecct.se
facebook.com/offecct | instagram.com/offecctofficial | twitter.com/offecct | pinterest.com/offecct
Spara
Spara
Spara
Spara
SparaVarilounge
Spara
Spara
Spara
Spara