New design with a strong dna
With a name inspired by Patrick Norguet's love for the small Danish island of Askø, his stylish ASKO easy chair is now being introduced in a brand new version.
Once again, the easy chair is built of rounded shells that give it an organic look. An extra shell has been added, creating a higher back, which adds a sturdiness that beautifully complements the new look and makes the chair a statement in any living room.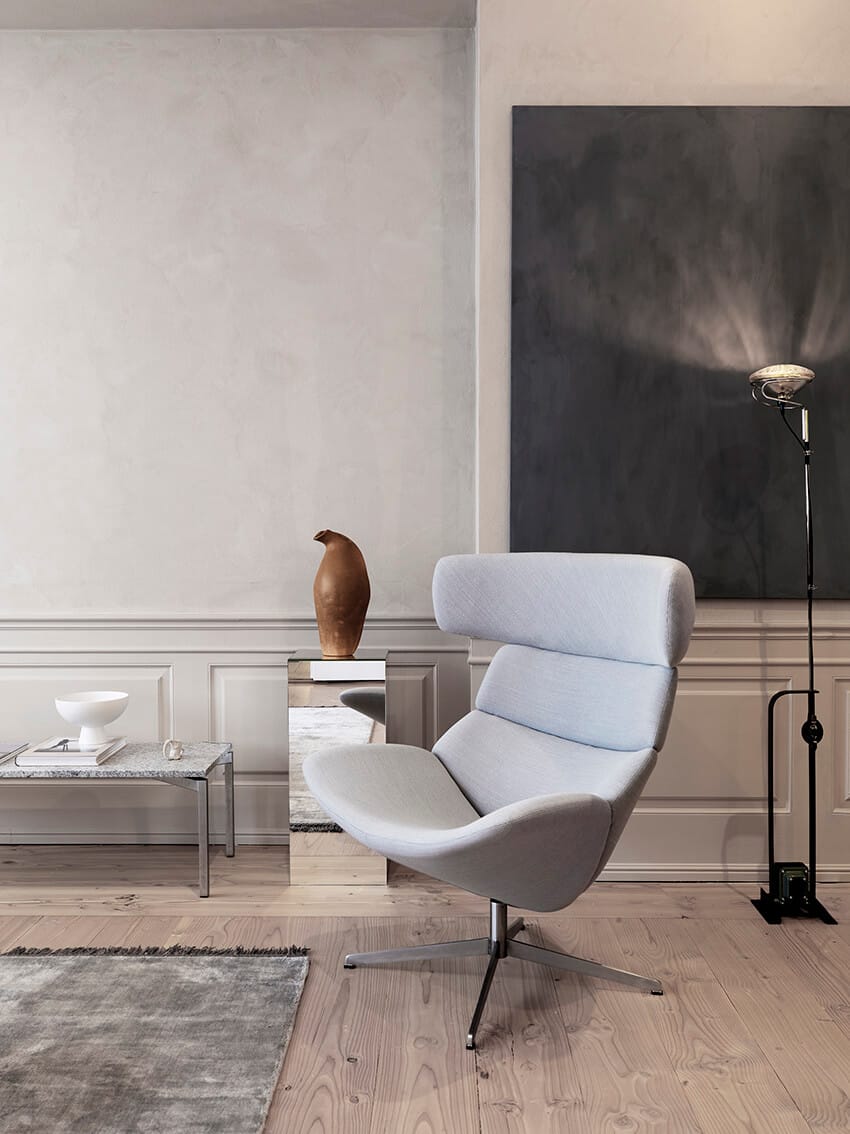 The essence of design and comfort
Patrick Norguet designed the first version of the ASKO chair and this new version with the extended back at the same time. And now, one year later, aer perfections to its production by Erik Jørgensen Møbelfabrik, it's ready to be launched.
"We're really pleased with the first version of the ASKO easy chair and are therefore also proud to present the new design, where the comfort really achieves its apex," says Niels Jørgensen, CEO at Erik Jørgensen Furniture.
Focusing on craftsmanship
"The ASKO chair should be a reinterpretation of Erik Jørgensen Furniture, where crasmanship meets modernity in beautiful design," explains the designer, Patrick Norguet.
With the introduction of the new back, it once again becomes clear that Patrick has enormous respect for Erik Jørgensen Furniture's design history. Its generous round shapes are distinguishing marks of Erik Jørgensen's knowledge of upholstery.
In common with the first version, the new ASKO chair rests on an elegant metal base and features a swivel function, which adds a grace and ease to the chair. Both versions are available in leather and fabric.