Paper pendant
The Vipp Paper pendant is a lamp for the dining room. This pendant features a textured paper lampshade and an interior metal grid. The paper is connected to a fitted top ring of dark oak and offers a warm diffusion of light. The Vipp Paper pendant is supported by adjustable wires and a transparent cord ideal to use over a dining table.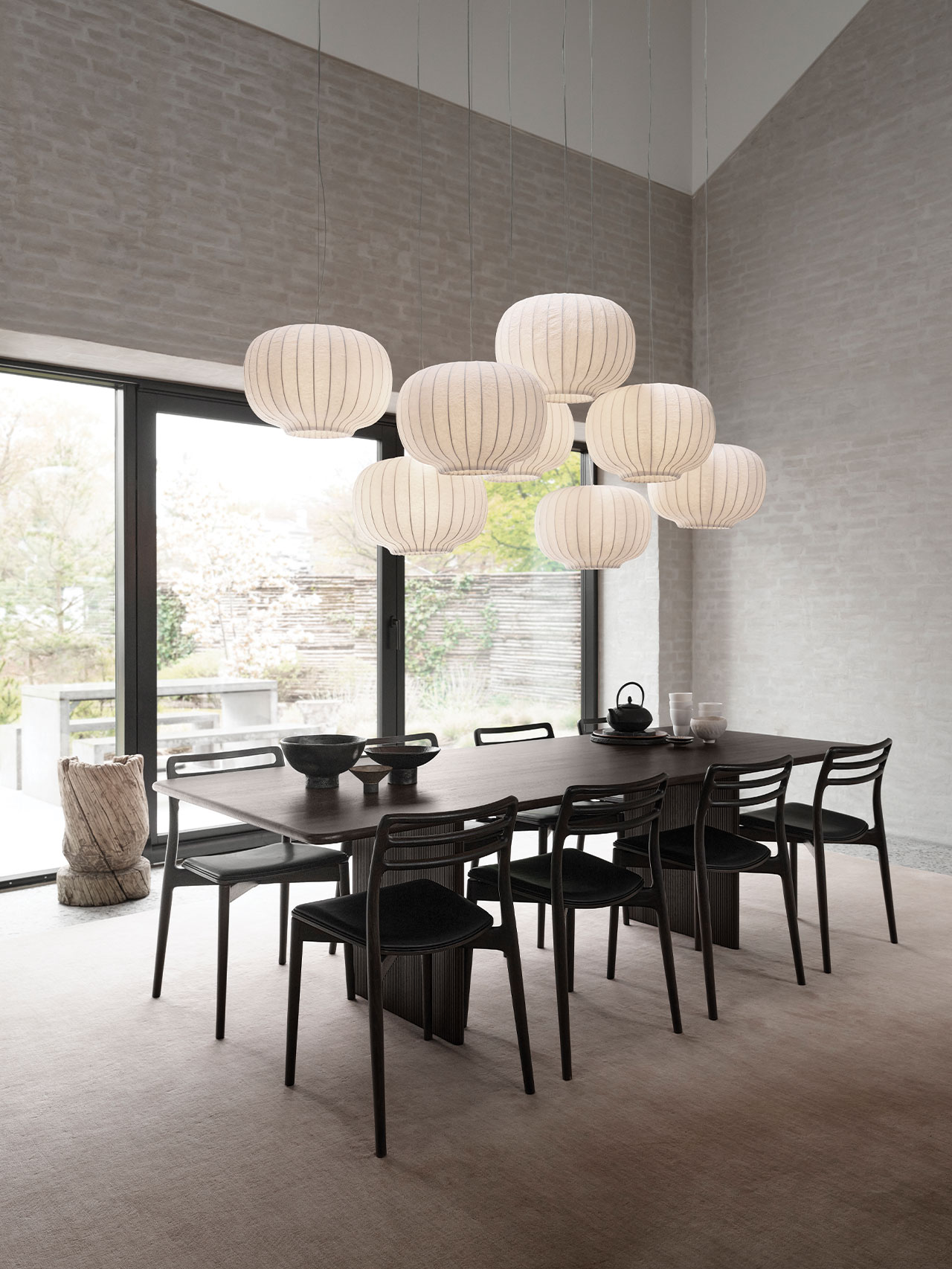 Japandi
Inspired by Japanese paper lantern traditions, the Vipp Paper pendant lamp fuses Asian design craft with a cosy, subdued lighting recognised in the Scandinavian decor.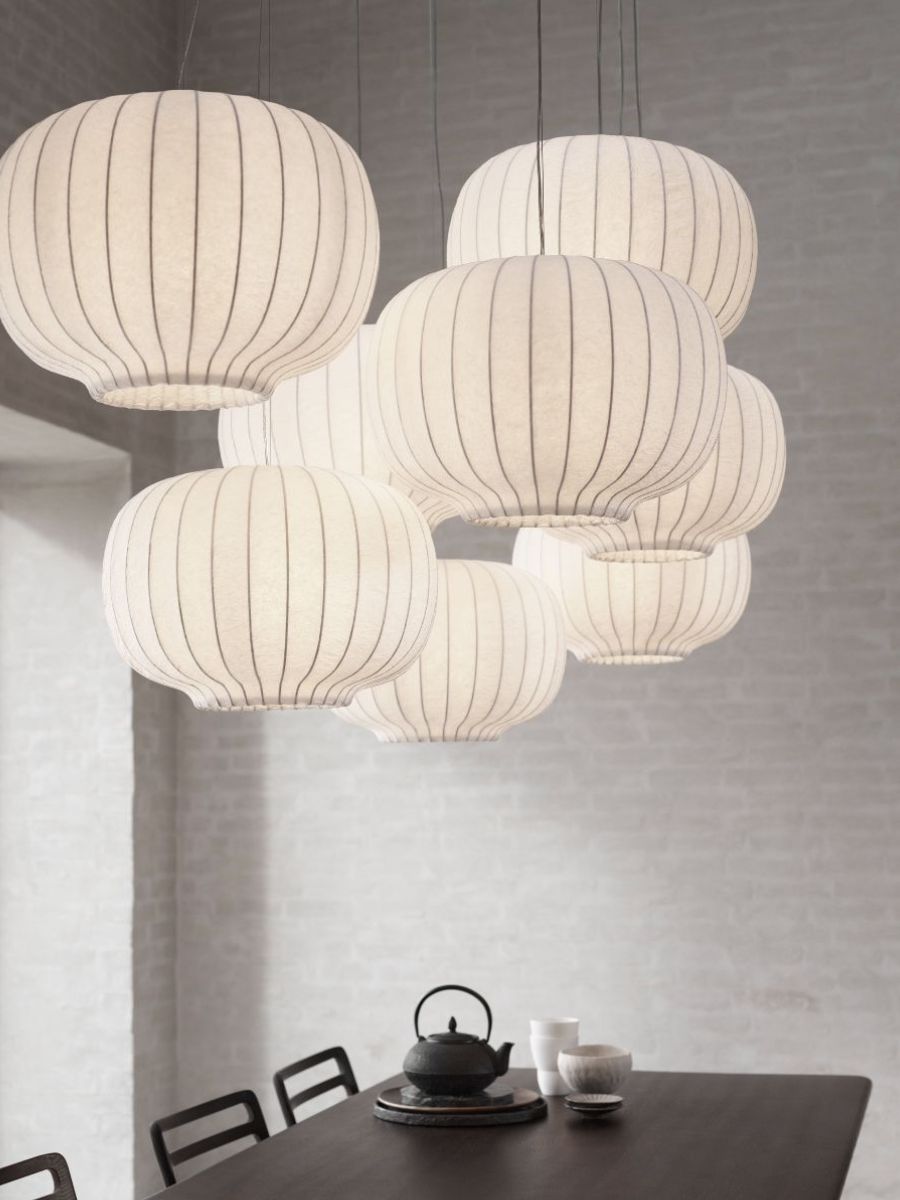 Wired up
Supported by slim steel wires and a transparent cord, the Vipp Paper pendant embodies a light and almost floating expression. The interior metal grid and solid oak top ring adds strength and stability to the delicate construction of the lamp.
Paper poetry
Ancient paper craft methods have been used in the creation of each sheet of paper used for the Vipp Paper lamp. Derived from Japanese tradition, the handheld process adds a poetic dimension as each lampshade holds its own unique story and distinctive texture.