The  acclaimed Swedish glass artist and silversmith, Gunnar Cyrén's beautiful oval vase in mouthblown glass is now being introduced in opal glass.
The Arctic Vase was originally designed in the 1960s by the acclaimed Swedish glass artist and silversmith, Gunnar Cyrén and is now being manufactured  by Warm Nordic. The Arctic vase is made in clear mouth-blown glass and opal with fine grooves on the side and bobbles in the bottom, which lend a touch of exclusiveness and extra weight to the vase. Its high quality and timeless elegance make the Arctic vase a stylish companion for classic bouquets, beautiful together with wild field flowers and sophisticated with individual twigs. An exclusive, original vase from a heyday in the history of glassware.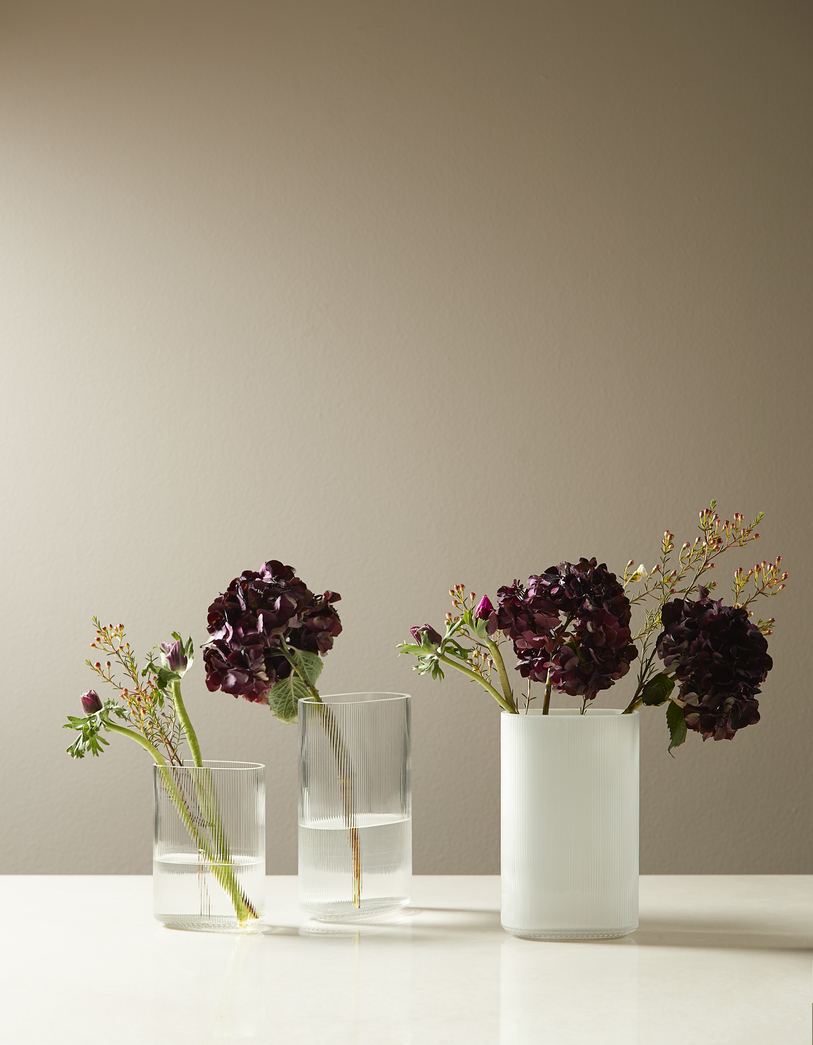 The exclusive Arctic glass vase was originally designed in 1968 by the master of glass, Gunnar Cyrén, who had a great affection for glass as a living material with infinite possibilities.
A sketch for the Arctic vase was discovered in the attic of Gunnar Cyrén's family home and now, thanks to an agreement with his descendants, has been brought to life. The vase makes its mark with an elegant design, in which artistic sensibility and an understanding of craftsmanship come together in perfect harmony. Gunnar Cyrén loved the creative process in the glass workshop and regarded his work with glass as a landmark in his life's work.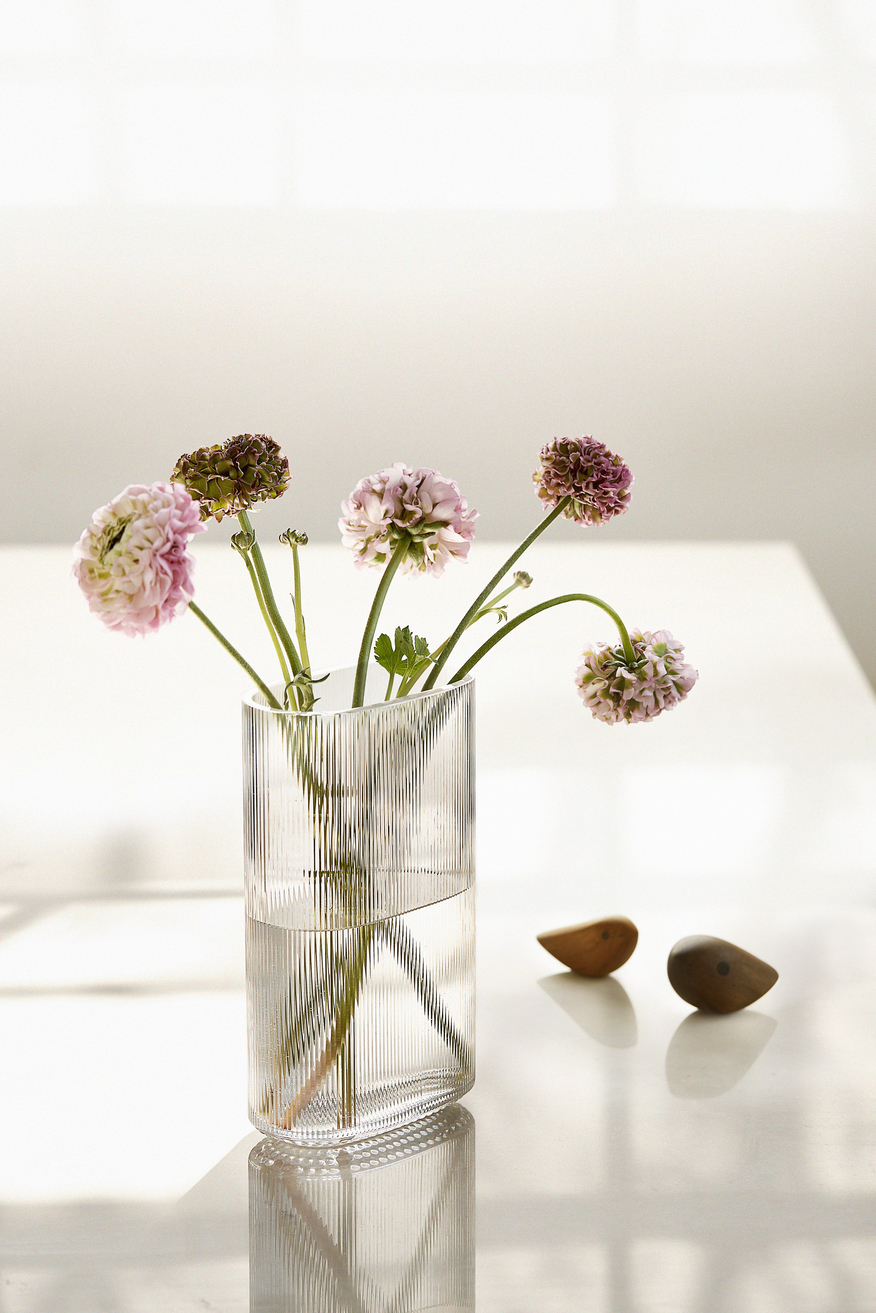 The Arctic vase has been specially selected for the Warm Nordic range as a tribute to iconic Nordic design that invests modern décor with invaluable diversity and depth.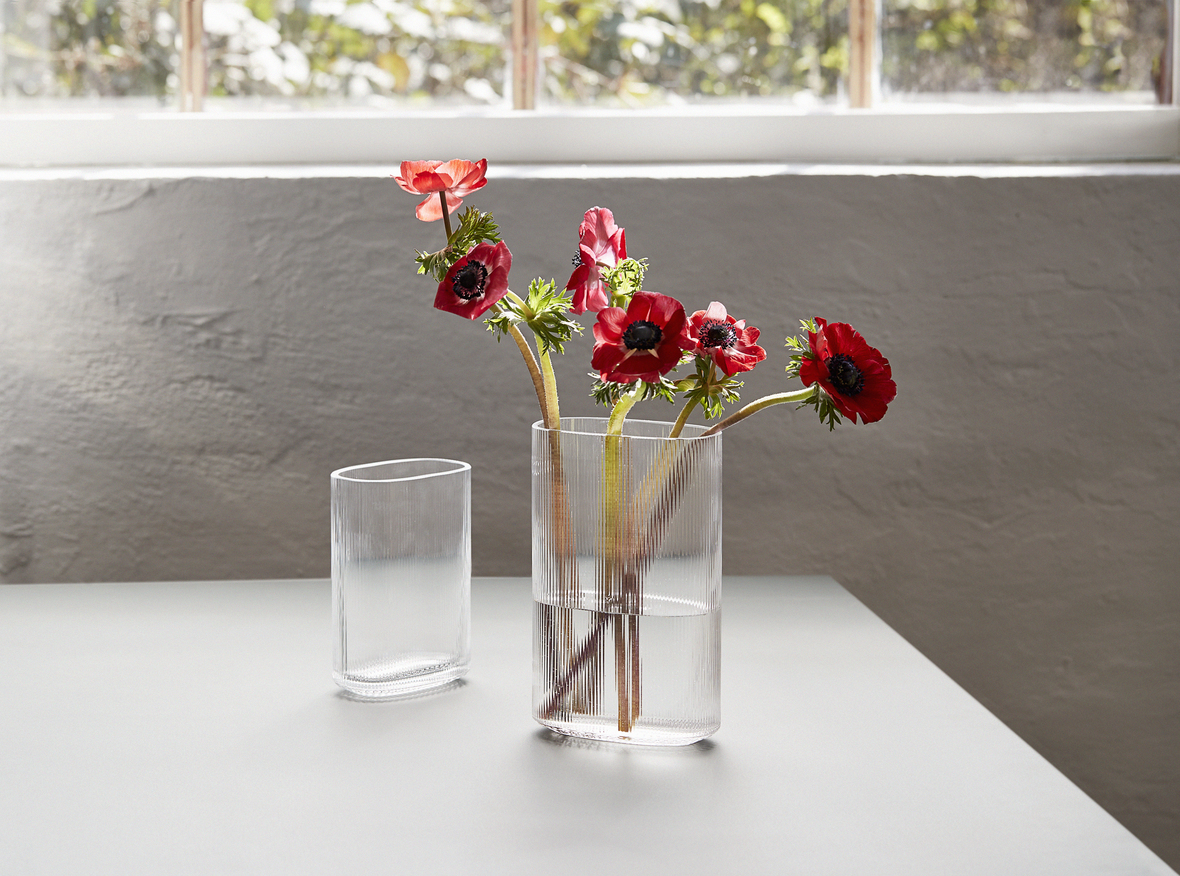 Gunnar Cyrén
Every single day of his life, the great Swedish silversmith, glass artist and industrial designer, Gunnar Cyrén sought to reinvent beauty. Gunnar Cyrén's work alternated particularly between silver and glass in a vibrant symphony of creative passion, joy of colour – and humility. He was constantly true to the material in his quest for authenticity, and constantly true to the actual craftsmanship in his infinite experiments in the legendary Orrefors glass workshop – and from 1976 in his own silver workshop. Gunnar Cyrén's diverse life's work featured everything from artefacts and ceremonial objects to beautiful utility items, created out of a fundamental belief that the arts and crafts, by their very nature, should convey beauty.
Gunnar Cyrén (1931-2013) played a major role in the evolution of Swedish glass art from the 1960s to the 1990s. One particular creation of the award-winning Gunnar Cyrén was the exclusive Nobel range, which ever since 1991 has graced the tables at the Nobel Prize award ceremony. Meanwhile, both his glassware and original works in silver are in great demand at international auctions.