With a composition that alludes to mass and weight, Apollo is a lamp made from a solid piece of machine-turned brass or aluminium. Its conical shapes balance end-on-end like spinning gyros, emphasising a dynamic, downward, thrusting force.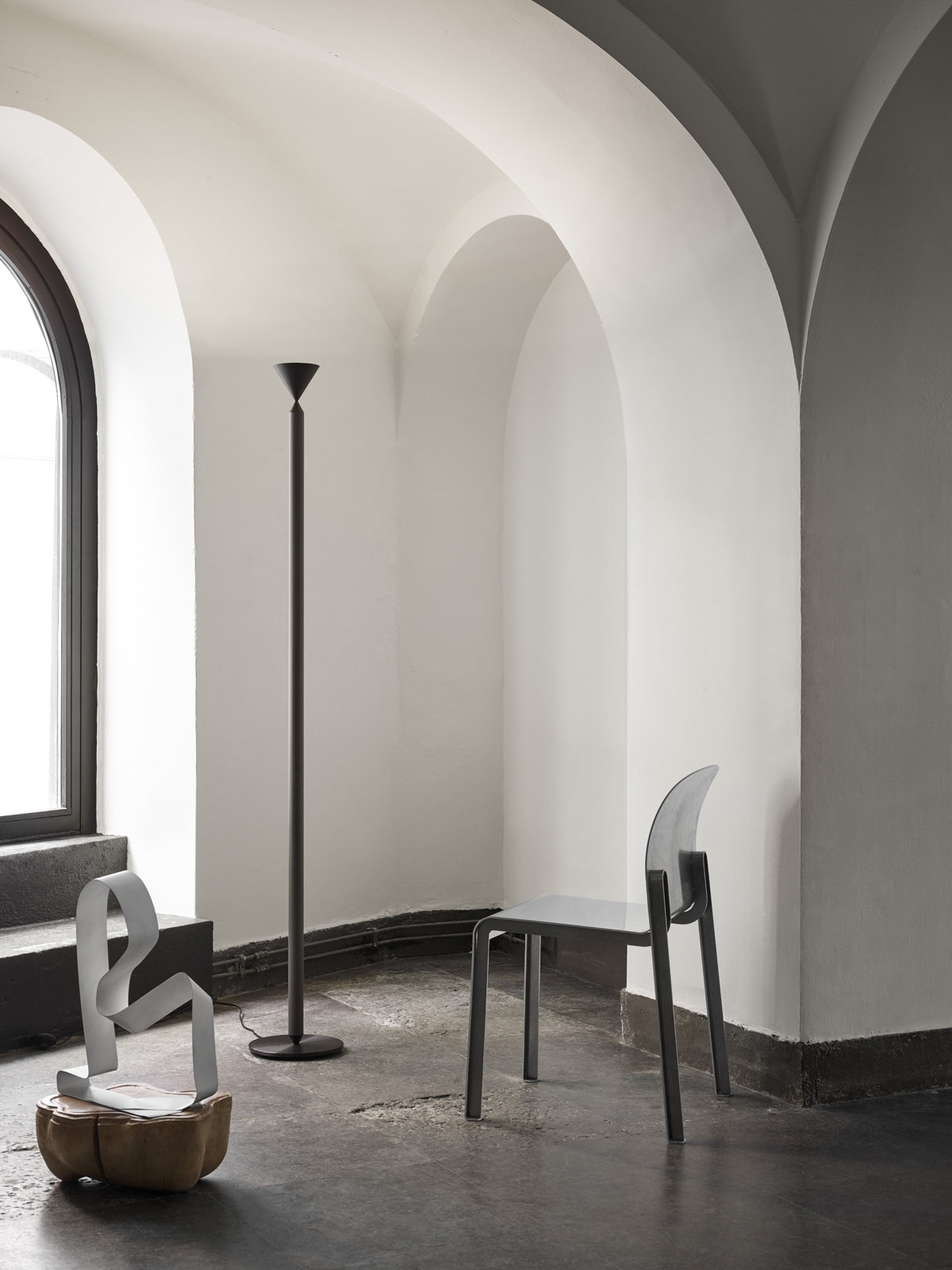 A lamp with a real heightened material presence, with its surfaces left deliberately raw. The Apollo family comes in a range of colours that can be used singularly or hanging in various heights as a group constellation.

A new addition to the family is the distinctive Apollo 180 floor lamp, in lacquered or black anodised aluminium. The upward turning conical shapes give an indirect light .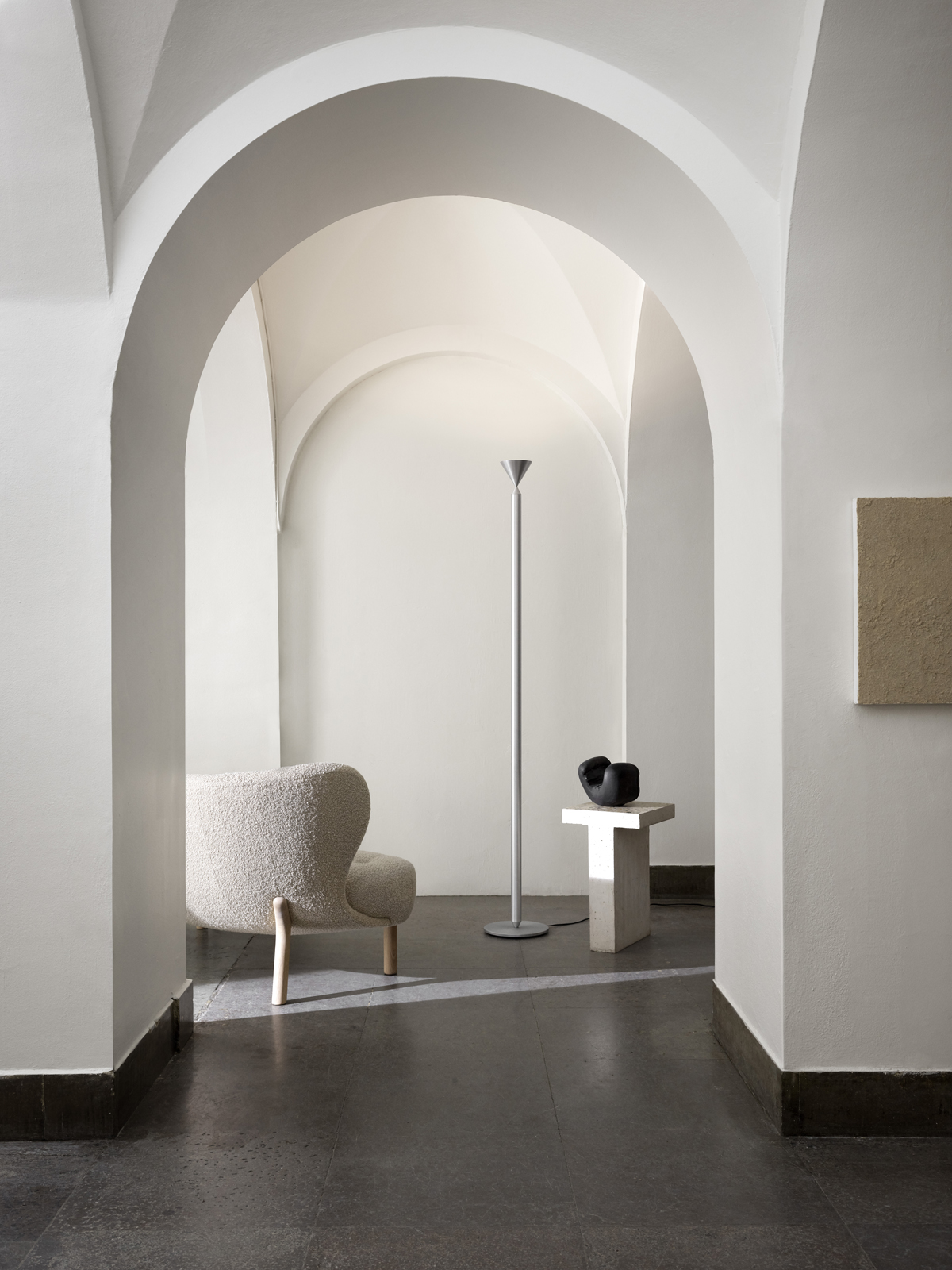 The Pholc vision is the creation of lighting where the starting point is classic Scandinavian design sensibilities, blended with contemporary touch points. A melting pot of the unique and the regular; of materials and detailing; where design means quality and aesthetics have longevity and relevance.
Pholc curates and collaborates with talented designers whose work carries a clarity of expression. Individuals who have the courage and skill to create unique statements, and care deeply for the details. They design for the future. And together we encounter new trajectories for Pholc and for you.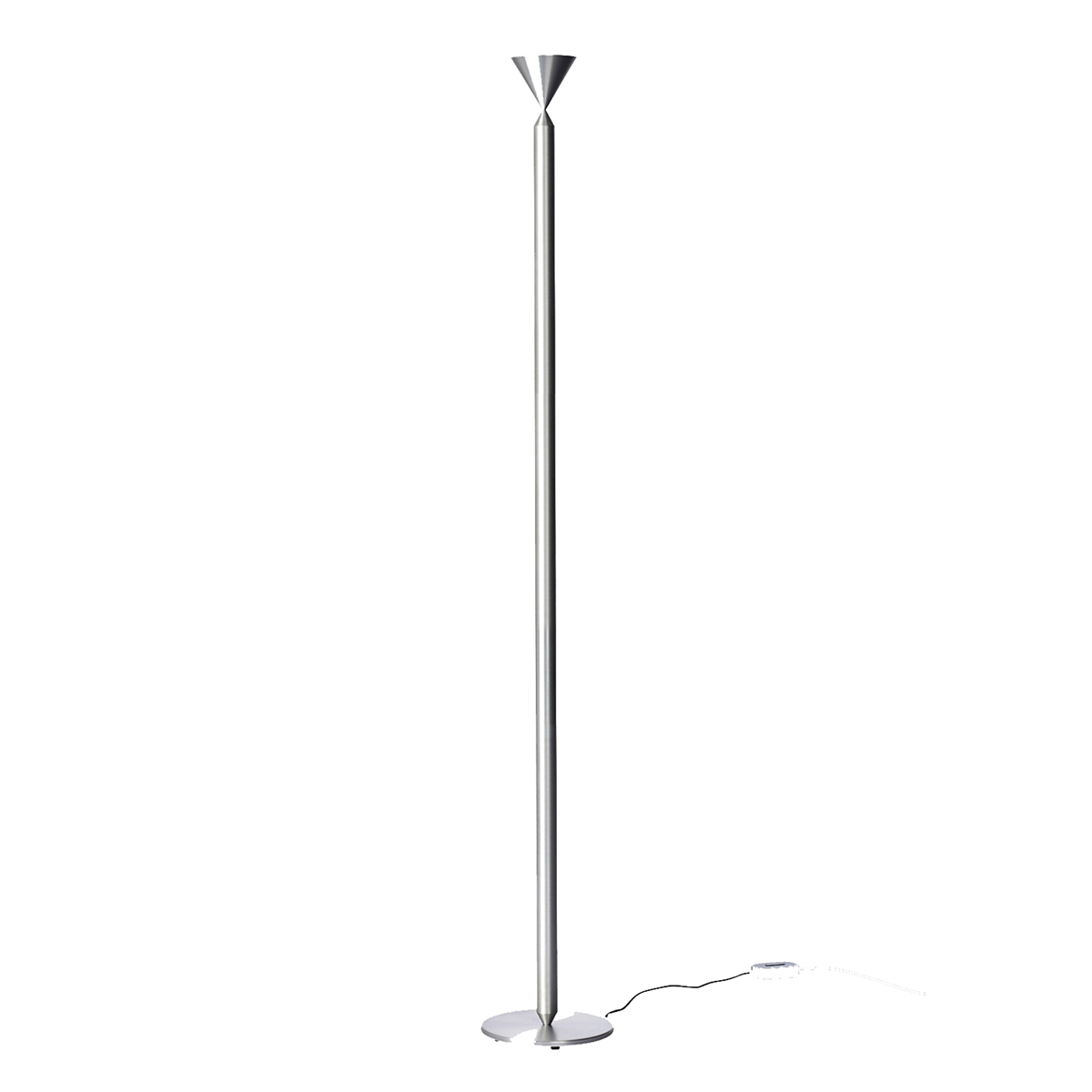 STYLING & PHOTO:
Norra Hamngatan 10, Gothenburg – jan 2020
Villa kultur, Copenhagen – aug 2019
PHOTO: ENOK HOLSEGAARD
STYLING : SOFIE BRÜNNER
STYLING & PHOTO:
Emma, Helsinki – jan 2019
PHOTO: JUHO HUTTUNEN
STYLING: ANNA TORNROOS
PRODUCT PHOTO:
Studio 1 1 – Kristianstad
PHOTO: KIMME PERSSON