For Stockholm Furniture Fair 2016 Lammhults Introduces Aperi – a soft welcome to the modern office
Design: Läufer & Keichel
In a new collaboration, Lammhults introduces easy chair and sofa Aperi by the German designers Julia Läufer and Marcus Keichel. The seating group arrives to the modern office where sitting has evolved to the welcoming touchstones of softness and support. The dynamic office relies more and more on the comforts of home, while the home is often an office. Lifestyle is now workstyle, and Aperi addresses both in balance. With a softened, inviting look it will offer long-term seating comfort for any environment.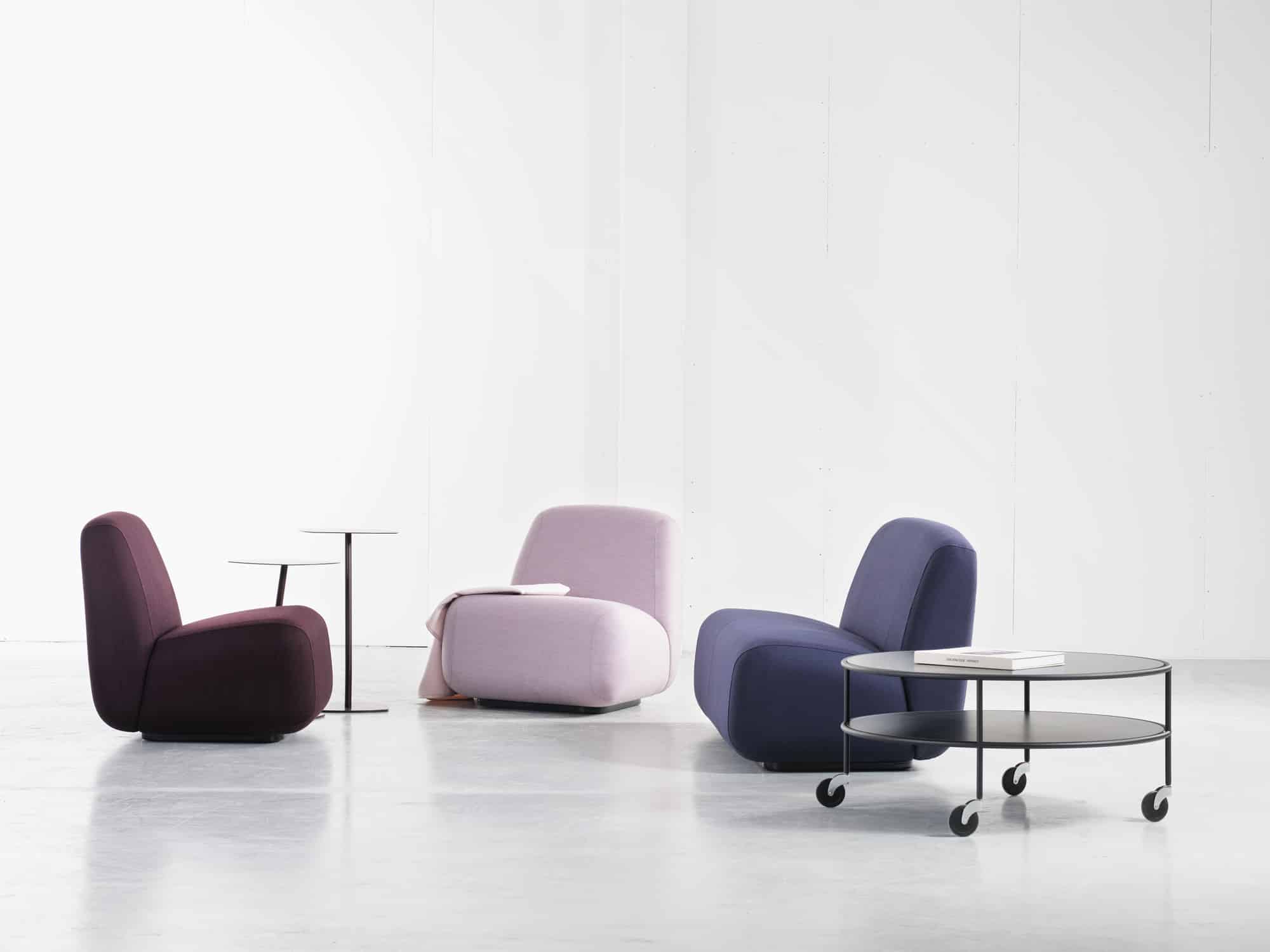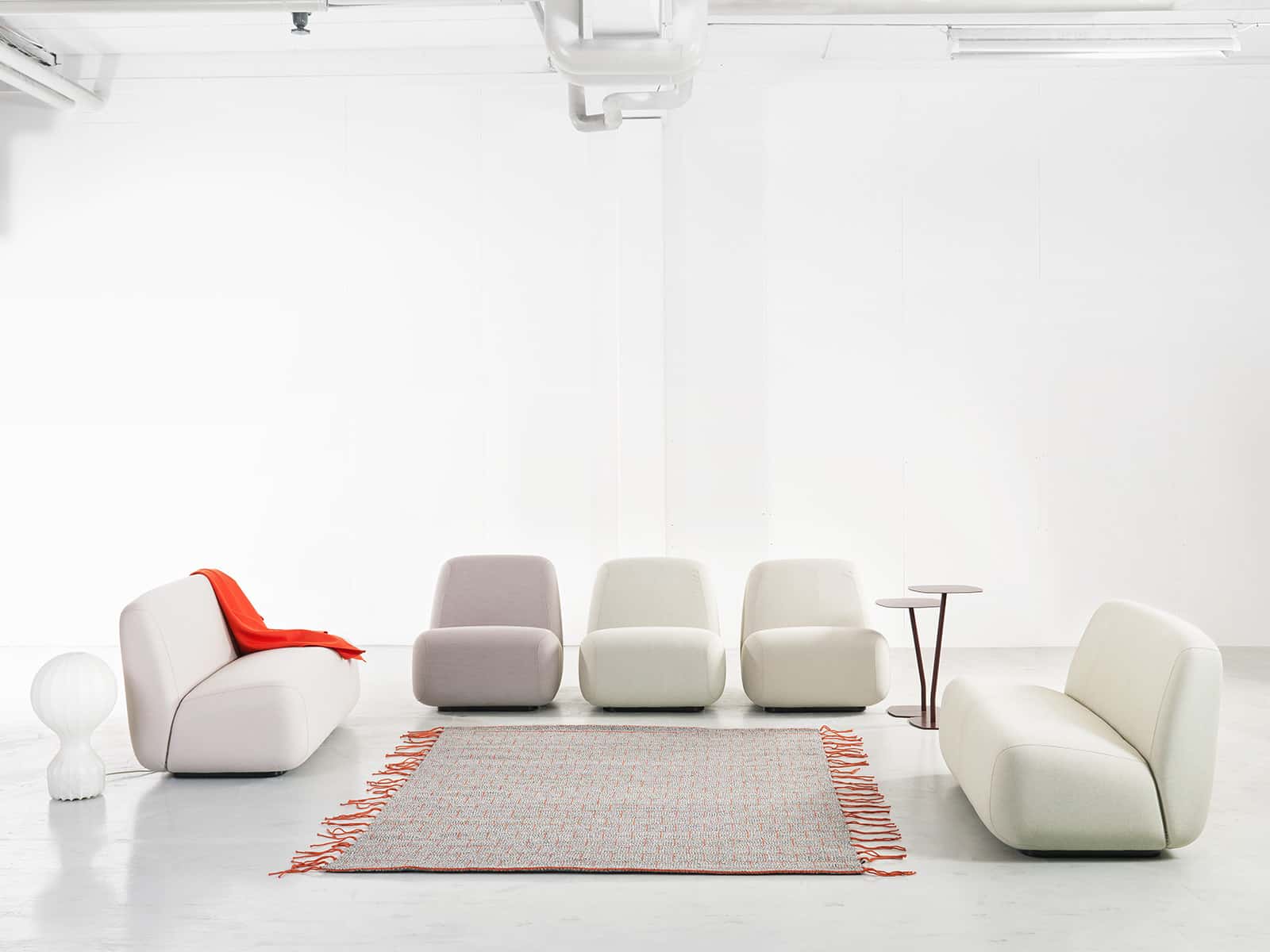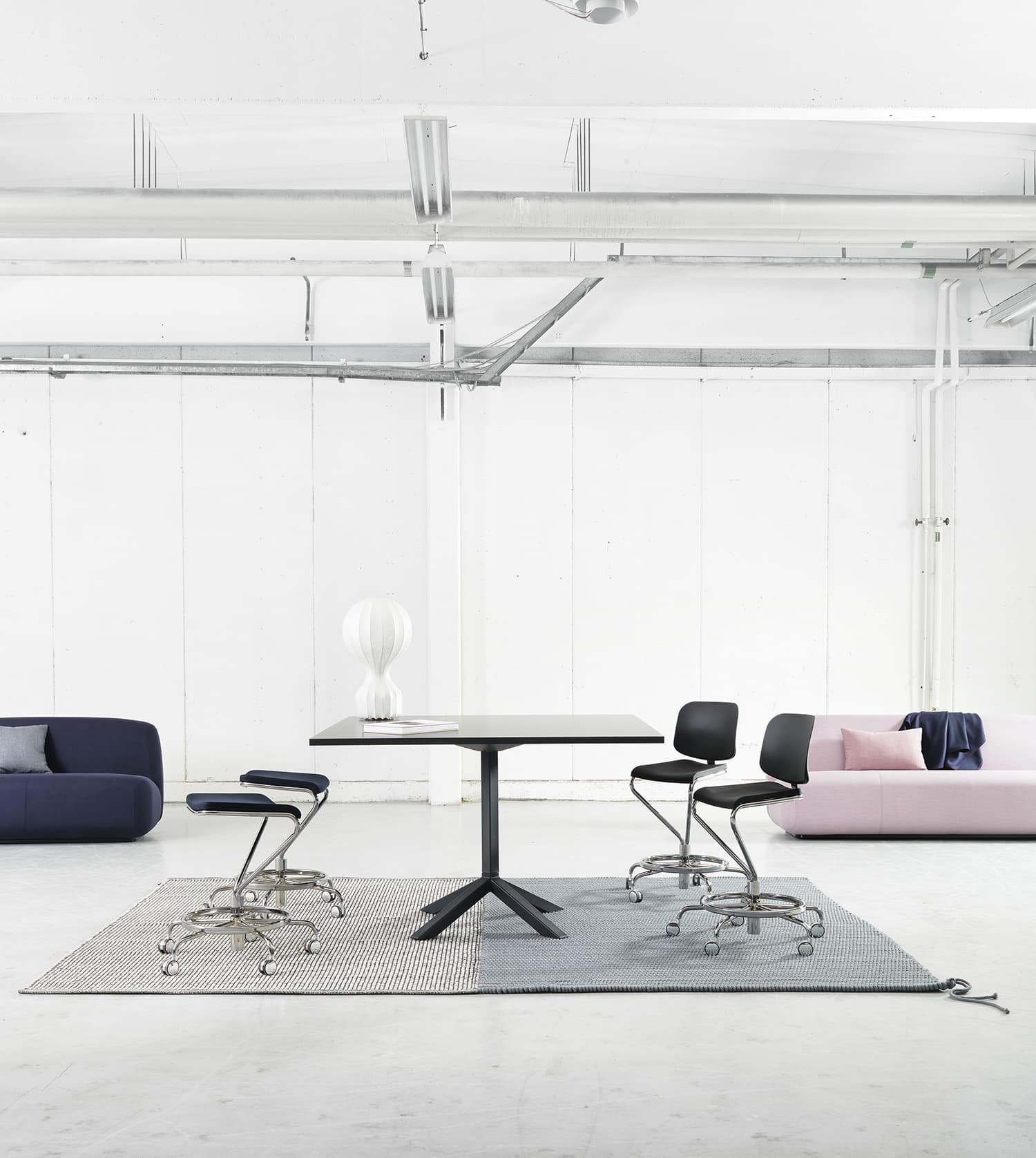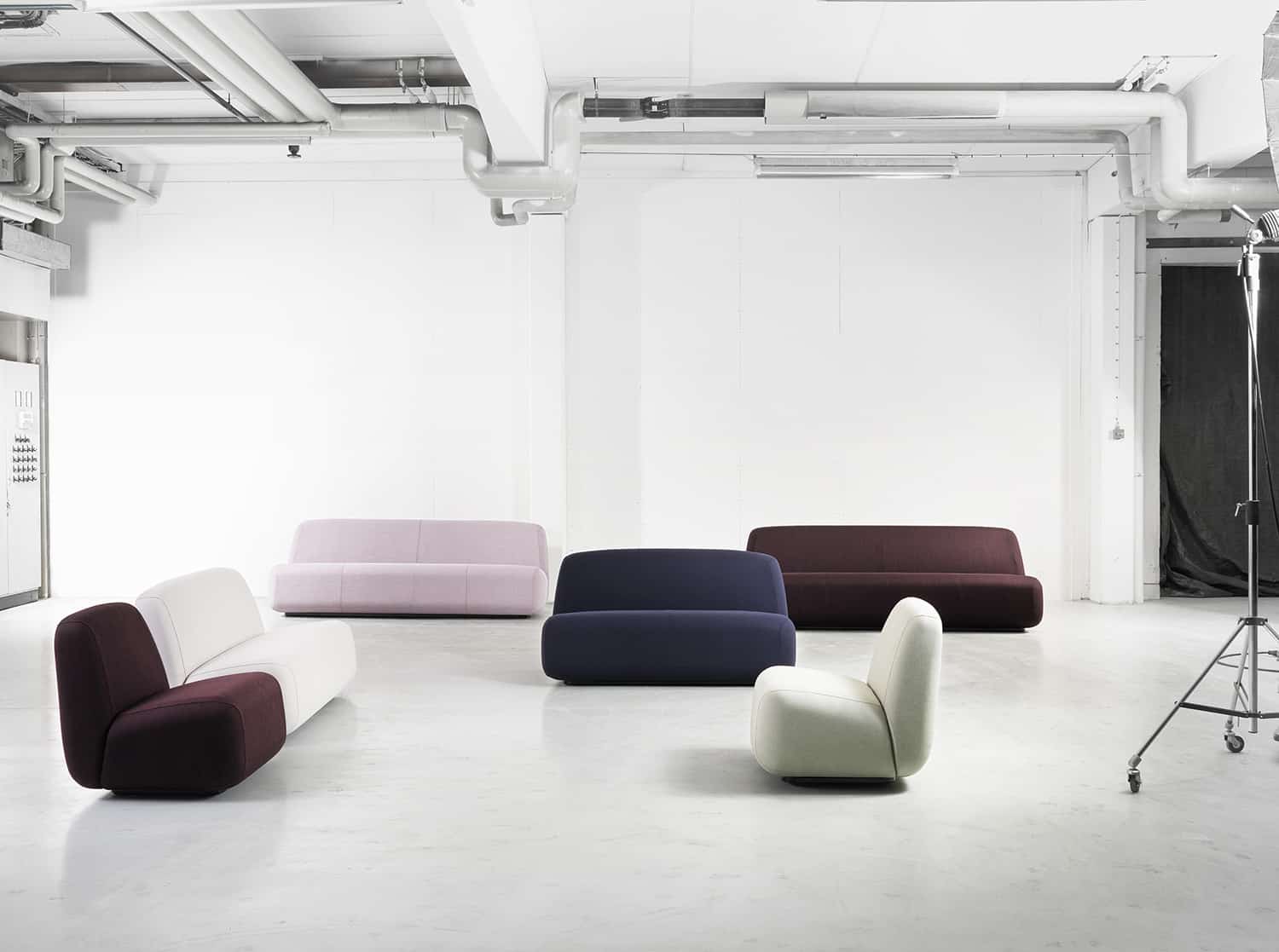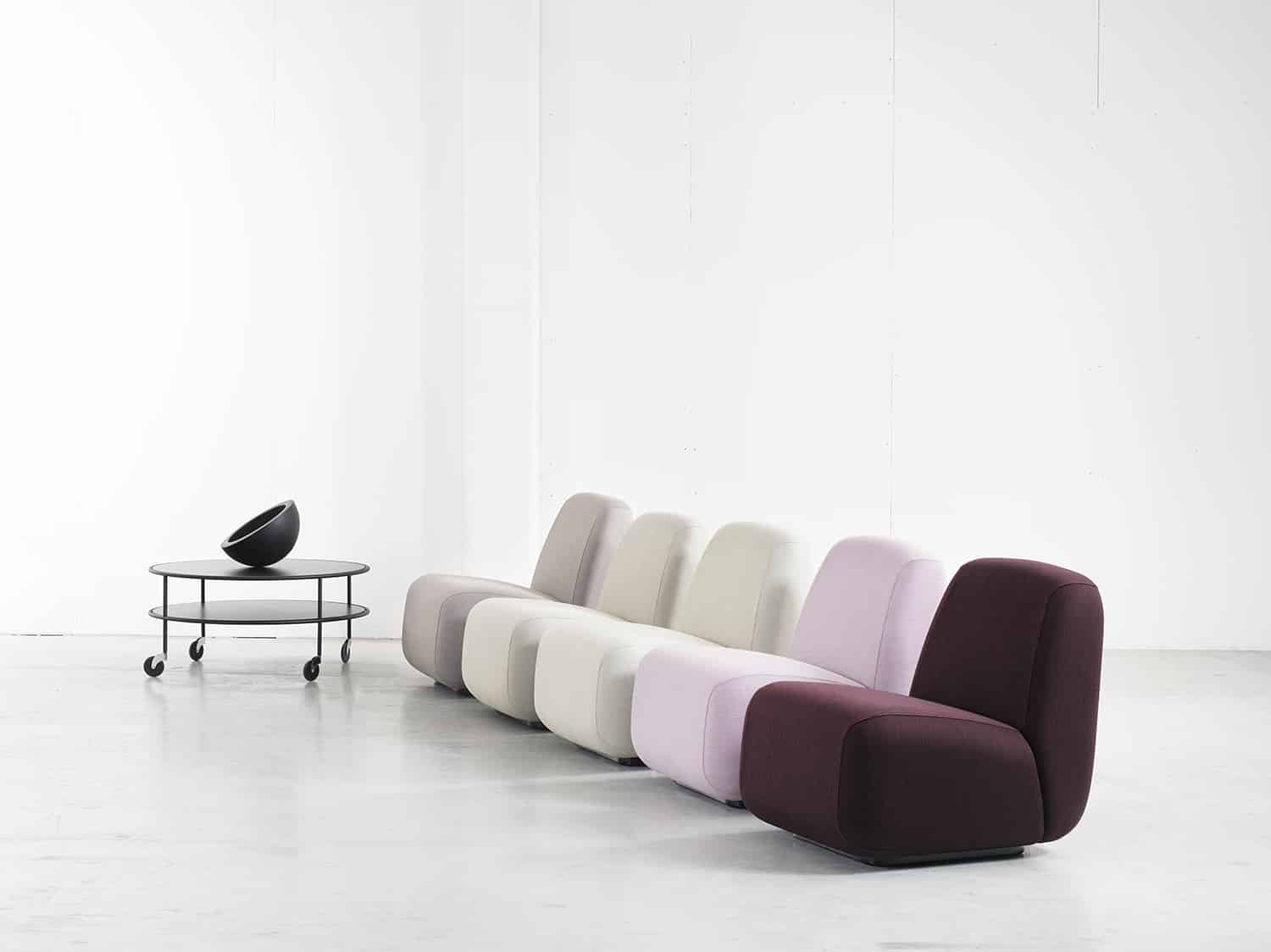 The compact monolithic form of Aperi brings a sense of calm to the work environment. Aperi is available as a single seat chair, as well as two and three seat versions. The visual character of the seating element unifies the design family. Aperi construction is simple and clear. Molded foam, nozag in the seat and saddle-stitched upholstery conceal a powder coated steel frame with adjustable feet. Visible stitches will show the rhythm of the different sizes and extensions of the one-seater, adding identity and warmth to the seating element. As an option, stitched seams in diverging colours can be used. Due to its appearance as a hybrid between contract and home, Aperi finds its place in the hotel lobby, hotel room or the reception. Waiting areas, leisure conference spaces and resting areas will welcome Aperi. It will also suit perfectly well in a home. The one-seater easy chair as the basic element will be extended to a two-seater and a three-seater sofa, still keeping its strong identity.
Aperi comes in the following sizes: width, easy chair: 76 cm; width, sofa: 150 and 226 cm. Seat height 44 cm.
The designers Julia Läufer and Marcus Keichel are based in Berlin and have been working together since 2003. Focusing on sustainable design solutions, their disciplines range from furniture design and industrial design, through exhibition to corporate and communication design for important international brands. Their work has been internationally exhibited, published and awarded.



Lammhults Möbel AB, Box 26, SE-360 30 Lammhult
Phone: +46 472 26 95 00, Fax +46 472 26 05 70
e-mail: info@lammhults.se