Anya Sebton's new stool is designed to be part of a sustainable loop
The world is moving away from a linear economy to a circular one — where raw materials used to manufacture goods can ultimately be recycled and reused to make to new goods, again and again. A22 is a furniture piece designed for this essential shift. "My aim is to create long-lasting products by combining durable materials with timeless design," says Anya Sebton. To facilitate recycling and reuse, the stool is made entirely of steel, without any bolts or screws.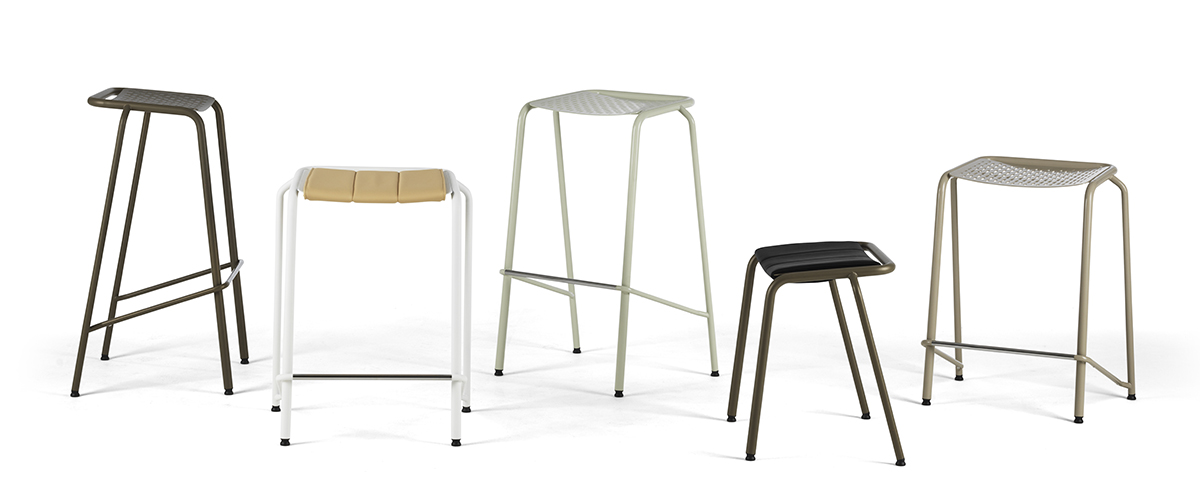 A22 is a stackable, highly versatile stool designed for impromptu meetings and quick breaks in dynamic environments — whether indoors or out, at home or at work. Its comfortable seat is angled slightly forward to encourage occupants to stand occasionally and do their bodies a favour. The leg frame consists of curved steel tubes in three different diameters. This interplay of thinner and thicker lines gives A22 its striking graphic character, which is accentuated by the seat surface's laser-cut pattern.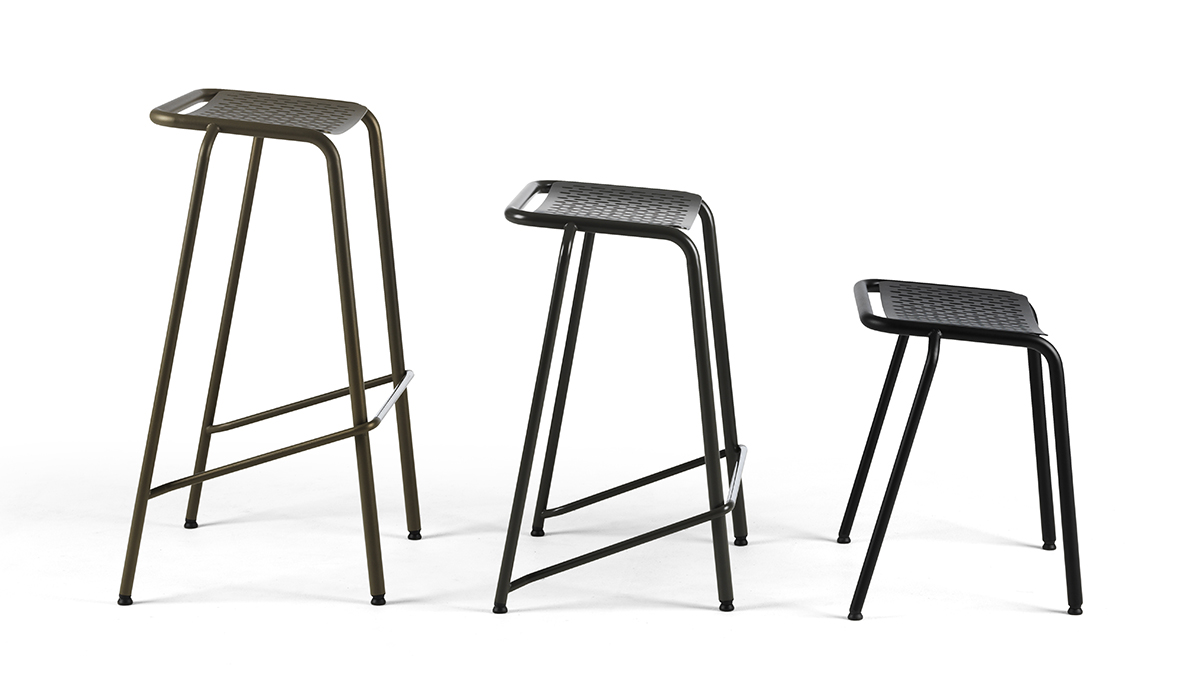 It is also designed for movement and change. A gap between its tubular frame and the back edge of the seat creates an integrated handle for easy moving and lifting. And it works just as well indoors as it does in a garden or on a terrace. An add-on cushion simply wraps over the seat surface like a scarf.
A22 is available as a stool or a bar stool.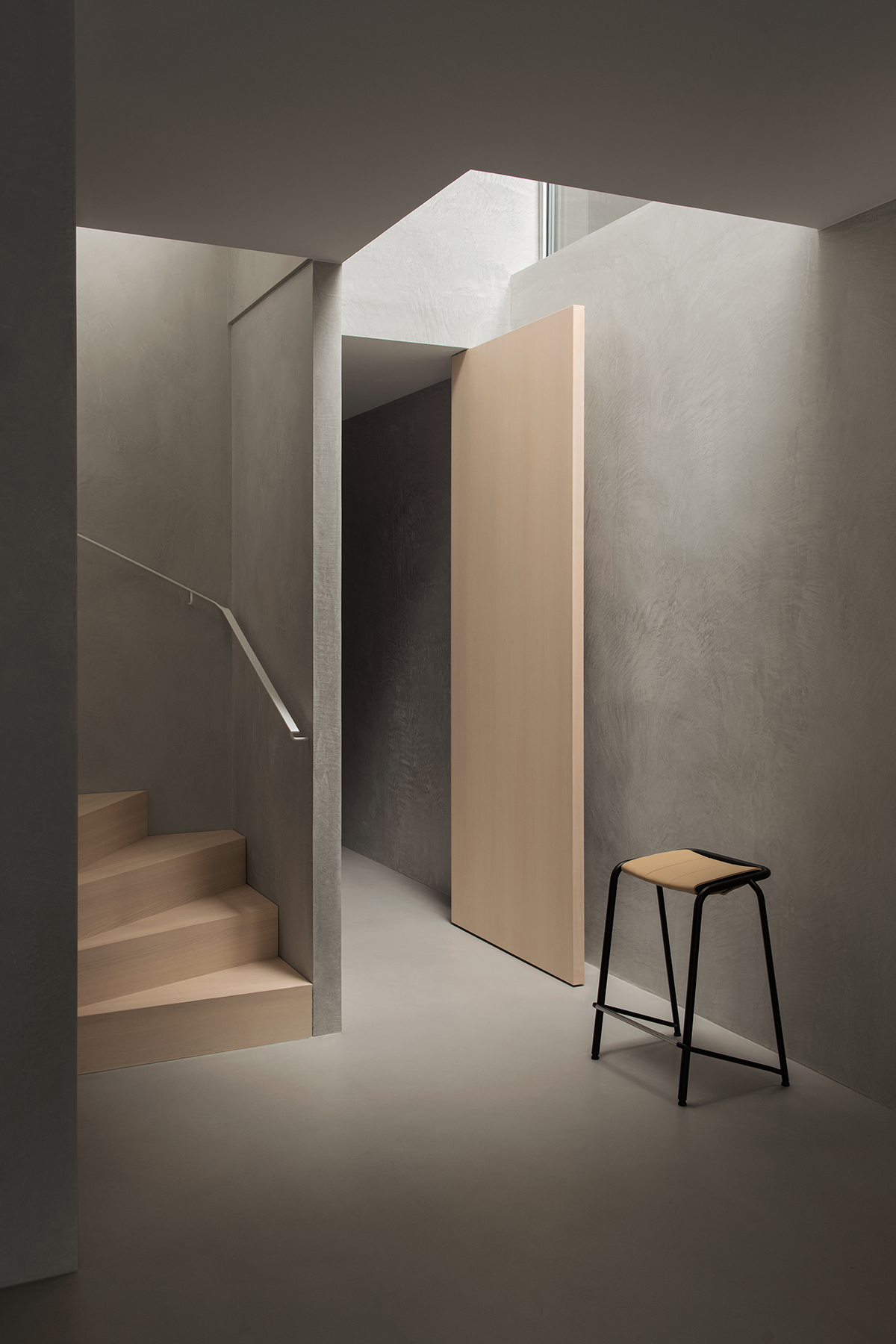 Lammhults Möbel AB, Box 26, SE-360 30 Lammhult
Phone: +46 472 26 95 00, Fax +46 472 26 05 70
e-mail: info@lammhults.se