5 SEPTEMBER – 27 OKTOBER 2019
MIRROR
One morning in May, as I turn the corner of Mäster Mikaels Street, the song of the blackbird echoes down the lane and a light breeze carries the scent of lilacs. I reflect on the sensation of spring and on getting to experience it once again. For a moment, time stands still and nature seems untouched by all threats.
Through a warped gate, across a lustrous yard, and up a steep staircase I reach Ann Wåhlström's studio. Ann's work frequently embraces nature, permitting the glass to freeze selected moments. It may lean toward the abstract or it may be quite figurative, in the actual style or as a decorative element.
On this particular morning, the studio is piled high with large bubble-wrapped packages, each one labeled with a little photograph of its contents. They have just arrived from the US after an intensive work period at the public glass studio at the Museum of Glass in Tacoma, outside of Seattle. Some of these new objects have been unpacked and fill the room with reflections of the sun. In August, they will launch the autumn season with the exhibition Mirror at Galleri Glas in Stockholm.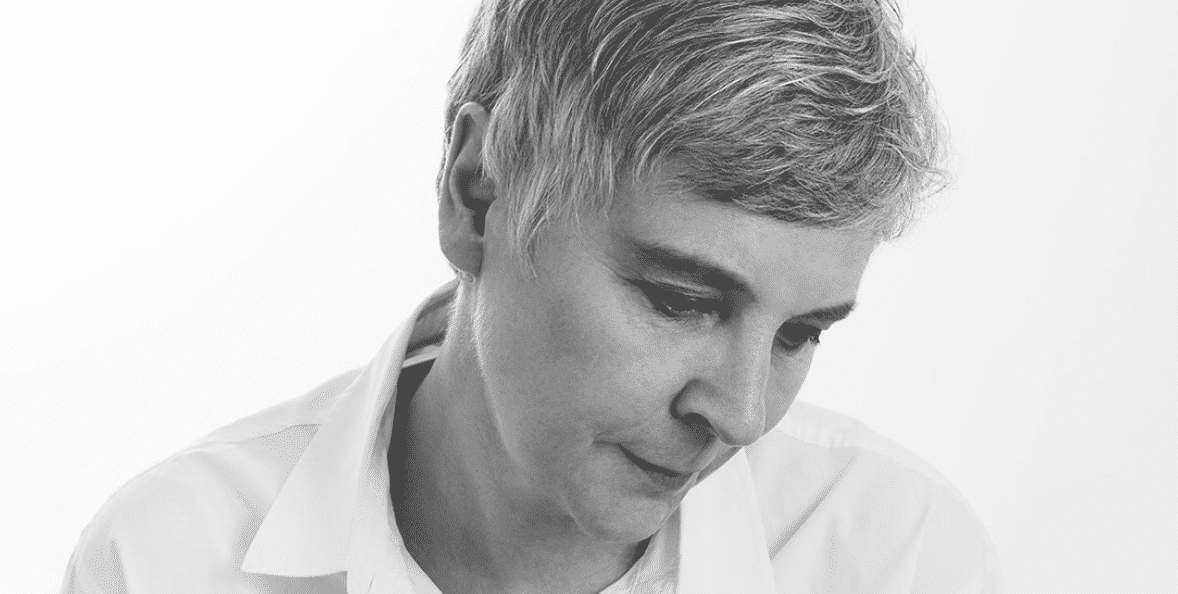 Ann Wåhlström (AW) spoke with Tom Hedqvist (TH) before the show.
TH. I get the sense that you have deepened the theme of your last show at Galleri Glas in 2017.
AW. Yes, I felt that I wasn't completely finished with my theme. When you work the way I do with art glass for periods of time, and with an established team in the US, you can't let too much time pass between rounds. The first show with this theme was Lines at Galleri Mårtenson & Persson in 2016, which was early to welcome craft. The next show was Stones and Vessels at Galleri Glas in 2017, and it was a further expansion from there. Now as I return with Mirror, I've let the theme be a reflection of itself, which has allowed me to take it yet another step further.
TH. What is the process of deepening a theme?
AW. For me, it's probably a gut feeling. I don't sketch continuously; instead I return for periods and I do so quite suddenly, as I've always done. I knew I wanted to go further and stylize the expression and I've continued to use Canes and Murrini, the glass rods and mosaic pieces that ultimately form the actual patterns. They are made in advance, based on the sketches, and I arrange the various combinations for each object before they are applied in the hot glass. It's gratifying to see the result emerge on the pipe and to realize how endless the possibilities really are.
TH. Tell me about your work team in the US.
AW. For me, it has been crucial to find the team at the glass studio at the Museum of Glass in Tacoma – Ben Cobb, Gabe Feenan, Sara Gilbert, Courtney Branam and Darin Denison. And in fact, I had the same good fortune to work with a great team at Kosta. In Tacoma, each member is a glass artist, but they are also all passionate about being part of a team where everyone has a special role for everything to function optimally. It is also a way for them to develop their techniques. Indeed, an entire glass region has emerged in the area around Seattle that is as powerful as Murano once was. But they also invited masters from there, who have shared a great deal of their skills. Lino Tagliapietra, who has become a role model for everyone, was among the first to come already in 1979.
TH. Have you developed the technique this time around?
AW. I rely on the team entirely, on how they interpret my sketches and perceive what has to happen to achieve my intentions. At the same time, we have a fully open dialogue. I knew I wanted to go further and combine the graphic expression with something more organic. Everything is very carefully prepared, down to the smallest detail. Work sessions are very intensive, so it's important for me to be 100% focused and able to decide when I'm satisfied at just the right instant. Ideally, we can make up to 10 objects per day.
TH. I see you have used a new shade of green, as well as silver. What was your thought process while sketching this time around?
AW. Before the last show, I looked a lot at stones and seaweed on the shoreline of Gotland. Everything was green and the reflections on the surface of the water created a sense of silver, but I chose not to use it at the time. The stones emerged then and they are still part of it, but they have grown in volume. The green returned during a walk across the moss in the forest of Wanås Sculpure Park. And I've also included the silver from the water's edge from Gotland. I often find that I'm inspired by the technique and working with the team, but preferably, I want to let go of the notion that I'm actually trained in blowing glass. My sketches also mean more than one might suspect. They are intended both to inspire and to guide the team. They get the sketches well before we start working, and the stack is huge – it suits me to sketch quickly and always wet-on-wet, just like we did in Waldorf school, so the pile grows fast. Then when I eventually get to see them in three-dimensional form, the circle is closed.
TH. You came into contact with glass art early and have never let it go, despite lots of assignments for the design industry. How did that happen?
AW. I took a six-week course with Dale Chihuly at the Pilchuck Glass School in the summer of 1979. Studio glass in the US was in its infancy at the time, and coming from the glass school in Orrefors, I could see that the other participants weren't great at blowing glass. On the other hand, they were full of ideas and were more enthusiastic. I think meeting Dale was crucial. He invited me to the Rhode Island School of Design (RISD) in 1980 as a special student for six months, and has always been generous and giving throughout these years. When Larry [husband Larry Jasse] and I lived in New York, we occasionally worked with him and were part of his work team, which was both fun and educational. While I was at the glass school, I spent some time as an intern with Wilke Adolfsson in Stenhytta and I learned a lot from him. Over the years, I've met people who became really meaningful to me in various ways. Regularly returning to Pilchuck and the region around Seattle, where art glass is so big now, has been important for continuity. The climate there is generous. People share their technical expertise and don't try to hold back like they do in Venice, where they are more secretive. I like alternating freedom with commercial assignments, especially small-scale production, but I've also become quite good at creating my own assignments.
TH. It has taken a long time for us to develop a serious platform for art glass and only in recent years are some art galleries starting to cross the threshold into craft. With your international perspective, what are your thoughts on showing in Stockholm?
AW. It has worked well for me to be able to work and develop my art glass in the US and simultaneously show in Stockholm. Despite everything, finding galleries abroad is tough, which makes Galleri Glas such a long-awaited addition. The awakening of fine art galleries is good too, of course, but they're still fairly hesitant and unskilled. Above all, it was the international art fairs and auction houses that began combining art with design and craft. Here in Stockholm, the Örnsberg Auction has made a truly pioneering effort. Hopefully we'll see fewer and fewer lines being drawn as we move forward.
TH. It has been almost 40 years since we met. You were a special student at the University of Arts, Crafts & Design and Paula Bartron and Bertil Vallien were active there. Do you think about time and how it passes?
AW. When I recently redesigned my website, I suddenly noticed how things had fallen into place in a way that I hadn't reflected on before. And I could actually indulge in being a little satisfied. I was seriously ill twenty years ago and naturally, I'm grateful to have gotten through it and to have been able to continue working for two decades. I feel sometimes like maybe I've been a bit lazy. But when I look back and gain some perspective on what I've done over the years, I realize that I've actually become a small part of design history.
Tom Hedqvist
ANN WÅHLSTRÖM
After growing up with an architect mother, and with continual development work, enormous freedom to enjoy beauty and ugliness alike, and a Waldorf school aesthetic, at age 20 Ann Wåhlström saw herself as a future ceramist.
BIOGRAPHY
1981, she spent one academic year as a special student at the University College of Arts, Crafts & Design in Stockholm, studying under Paula Bartron and Bertil Vallien. Back in New York, Larry Jasse and Ann Wåhlström decided to be traveling glassblowers. There were opportunities for work at the New York Experimental Glass Workshop (NYEGW), but also for temporary periods in both Switzerland and Sweden. The first glass Ann Wåhlström exhibited for an audience in Sweden, after her year of study in Stockholm, was at the University College of Arts, Crafts & Design's spring exhibition in 1982. She had experimented with boldly colored cones and hemispheres, some decorated audaciously with small cylindrical details.
A few years later in 1985, Ann Wåhlström had her first solo exhibition at Gallery Nilsson New Glass in New York. After the exhibition, Ann Wåhlström joined Kosta Boda's designer group. The following year, the first results were presented in a show entitled "Saturnus" at the company's showroom at the time, which was housed in a former bowling alley on Djurgården.
In an engaging project, 1995, Kosta Boda had each of their designers invite a guest artist to make their own work and generate a discussion together about form and materials. Ann Wåhlström invited artist and illustrator Mats Gustafson, who had also been a friend and source of inspiration in New York. His fashion designs, often done in watercolors, have a certain kinship with her sketches. She reckons his pure forms have certainly also influenced her own clear and balanced style. The collaboration was presented in the exhibition "Eight Visitors – Sixteen Friends." The Gustafson/Wåhlström duo, both of whom worked with clear and violet glass, garnered significant attention for their organically austere shapes, which, naturally, captured the room with an inherent strength.
1999 she made her comeback at the Småland Museum in Växjö with the exhibition "Cyclone," curated by Tom Hedqvist, who had also designed many of Wåhlströms earlier exhibitions. The theme comprised movement and spirals, particularly the significance of both phenomena, which had been part of her experience during a tough time in Wåhlströms life. The exhibition was Ann Wåhlström's second major breakthrough – especially the brilliant, thinly blown Soapbubbles.
Director Pia Forsgren attended the exhibition and was fascinated by the combination of frailty and grandiosity in the forms. For a long time, she had been planning to stage "Different Trains" by American composer Steve Reich with the Flesh Quartet at the Jewish Theater in Stockholm.
"Different Trains" premiered in 2008 to enormous acclaim. After 60 performances, it toured Jerusalem with 25 performances three years later. There was also a revival in Stockholm in 2012, with another 25 performances. Since 2017, a part of the glass installation set has been on display in its own room in the newly opened Swedish Museum of Performing Arts in Stockholm.
Departing Kosta Boda in 2005 led to Ann Wåhlström's establishment as a freelance designer and artist; she has produced glass for Svenskt Tenn and Design House Stockholm. And she has returned to Dale Chihuly and the birth-site of her career to continue making her own unique glass pieces in the studio at the Museum of Glass in Tacoma, USA. This freedom has allowed her to hone her modernist sensibility into new strengths: large cylinders and teardrop shapes with audaciously nonchalant geometric patterns that are featured, among other places, in five solo exhibitions at Galleri Mårtenson & Persson in Stockholm, and at the Swedish Glass Museum in Växjö.
The debut of "Stones and Vessels" at Galleri Glas is
the beginning of a new chapter of her artistic development. Now the journey continues at Galleri Glas with the new exhibition Mirror, with an opening on September 5, 2019.
Read more
http://www.annwahlstrom.com NYBROGATAN 34, SE-114 39 STOCKHOLM, SWEDEN‍
OPENING HOURS: TUESDAY-THURSDAY 12-18, FRIDAY 12-17, SATURDAY-SUNDAY 12-16, MONDAY CLOSED
INFO@GALLERIGLAS.SE, +46 70 823 11 87