Angel 5 – 500 Chandelier
The bases for the light sources, fitted to the Angel 5 – 500 Chandelier, is edge pressed and made from either iron or brass. The three light elements are placed round a center and you can choose between 4 different total heights depending on the space you want the lamp to be fitted in. All metal parts are solid and the Steel and Brass versions are brushed and then given a clear coat of lacquer.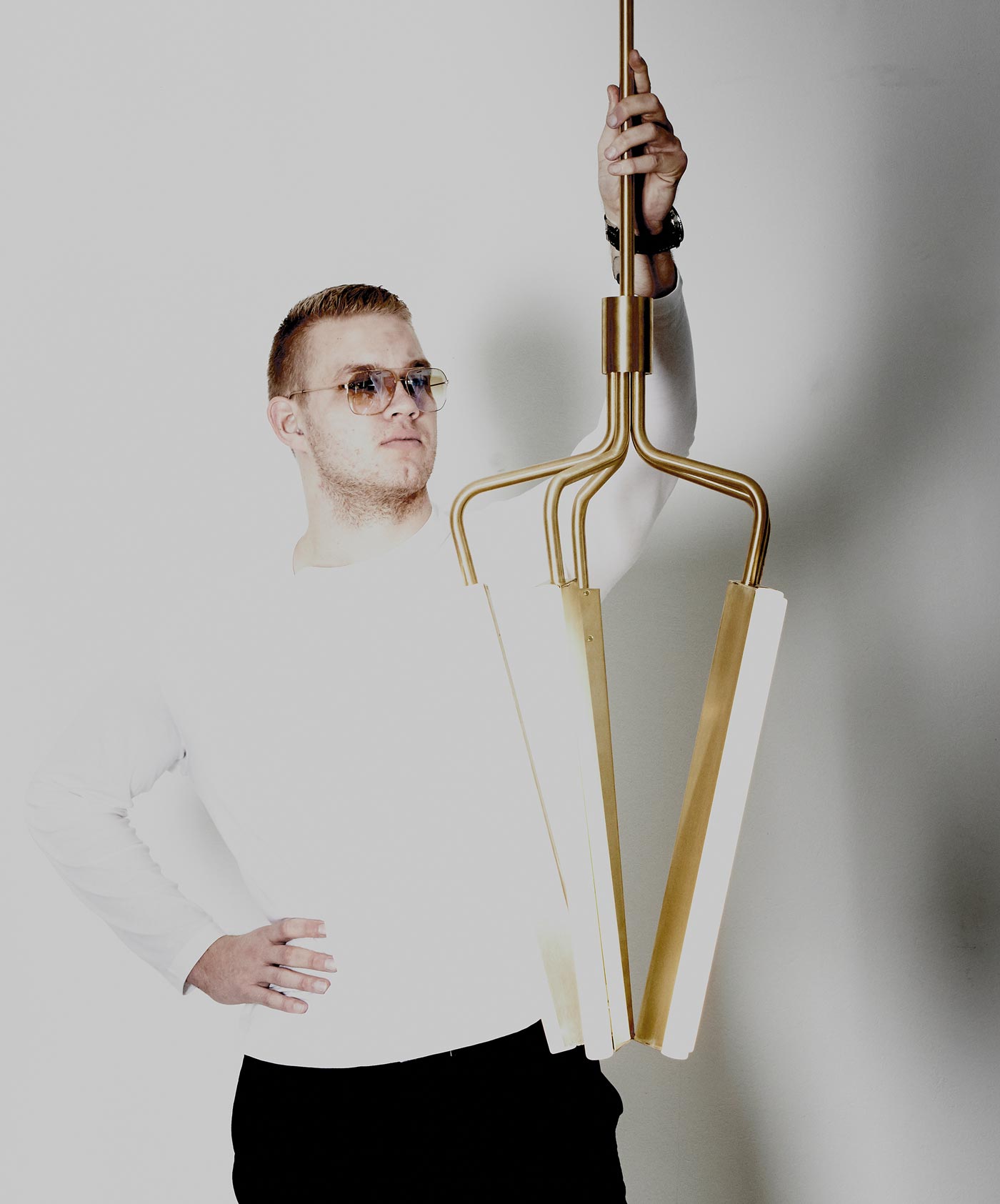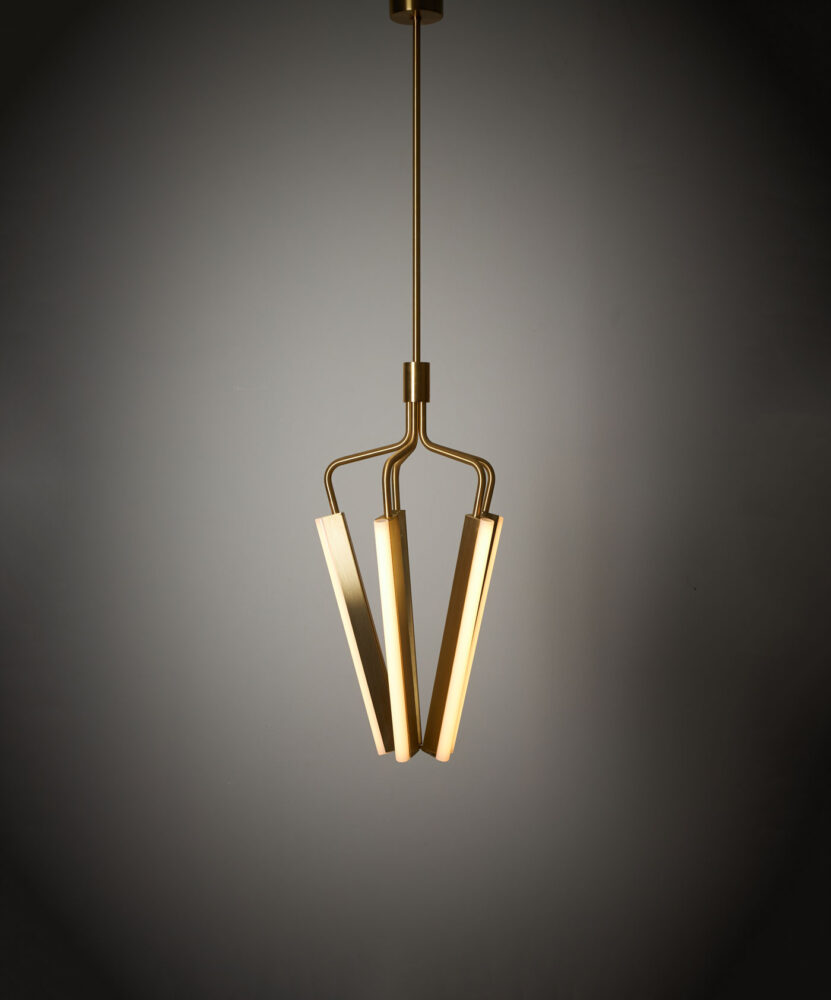 Niclas Hoflin is the founder and designer behind RUBN.