MATERIALS MERGE
An elegant side table by Danish architect Mette Schelde integrates wood and glass seamlessly. Wood and glass merge smoothly within this unique table design. Inspired by landscapes of wood stumps, Stub (which means 'stump' in Danish) has a clear glass circle that floats around the base with no visible screws or mountings.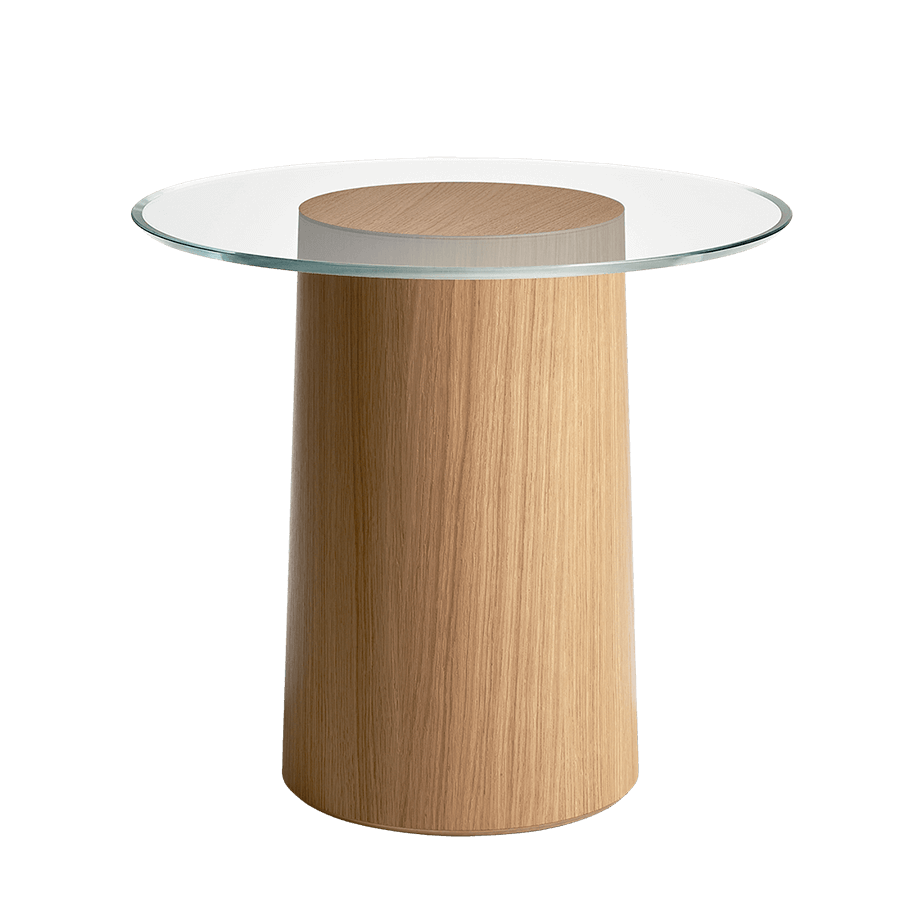 'I wanted the assemblage between the two materials to generate a functional, even tabletop with a light expression,' says Danish designer Mette Schelde. 'It required several experiments during the design process to master this assembling detail.'
Stub is available in lacquered oak, lacquered ash, and black coloured ash.