The journey between Air and Design House Stockholm began almost five years ago. When Mathieu Gustafsson started exploring the use of cane in one of his projects, not many people worked with the material. Now more people have rediscovered the beauty and strength of cane. Mathieu's experience from Air and the collaboration with Design House Stockholm has led to two new cabinets, which differ according to their area of use.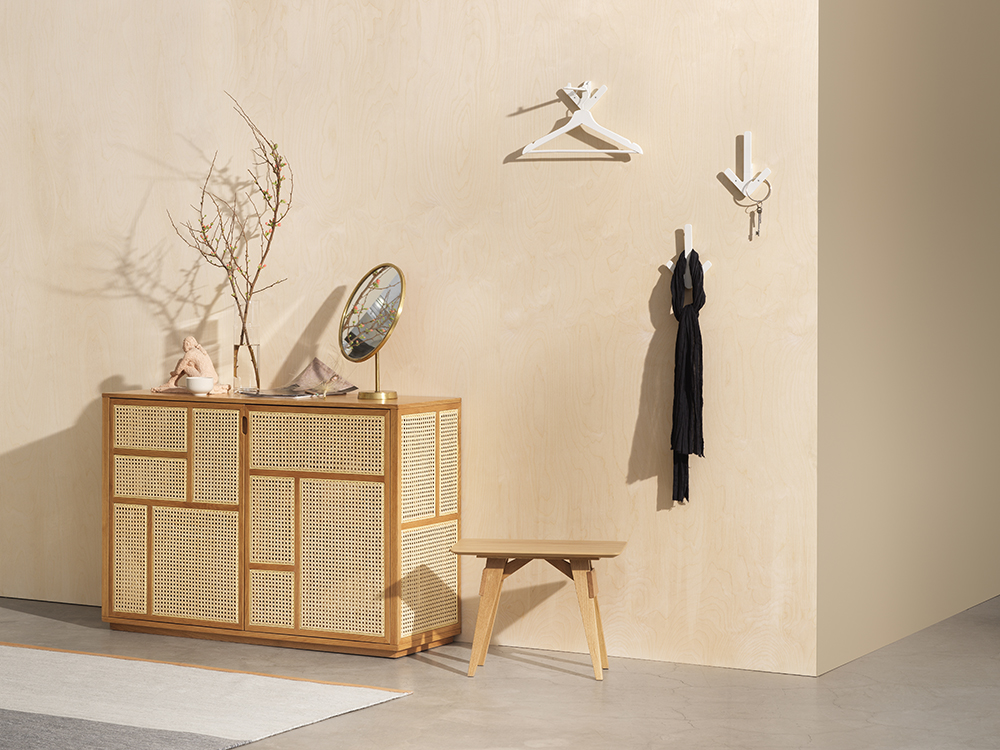 Air Sideboard is intended to act as a beautiful room divider with cane on all sides, while the two new items (Sideboard Low and Cabinet) are to be placed against a wall. As the name Air suggests, the cabinets have an ethereal quality which emphasizes the Scandinavian tone of the collection with its graphic expression and functionality paired with French elegance. The woven cane has a perforated surface that adds depth, both concealing and showing off what's inside.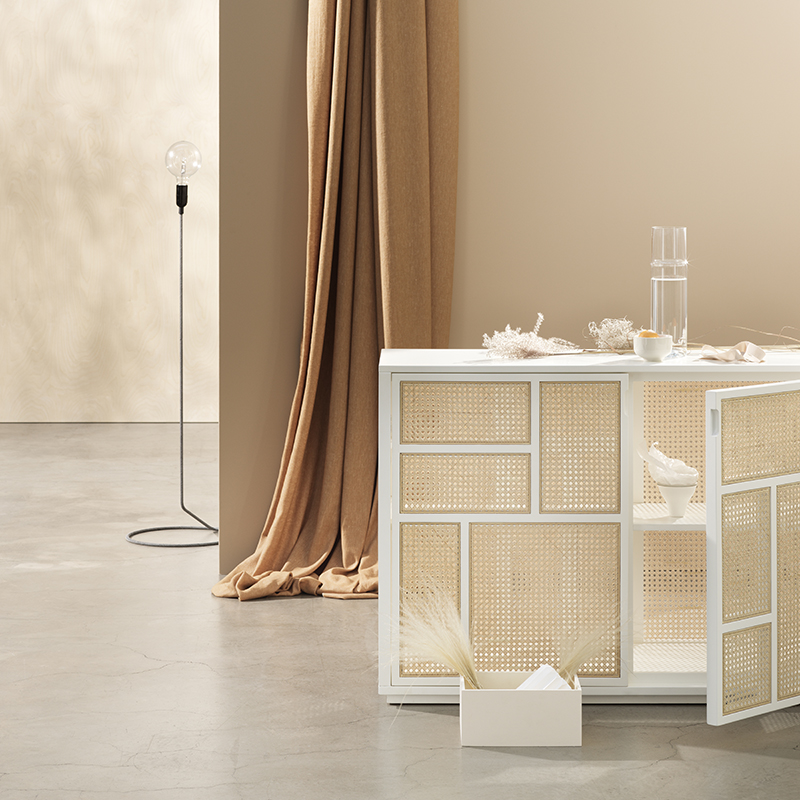 Sideboard Low was designed to be used as a TV stand, but is just as appealing as a storage cabinet, or perhaps a piece of furniture for the hall? The cabinet is an updated display cabinet or drinks cabinet on high legs, which works just as well in the dining area as the home office.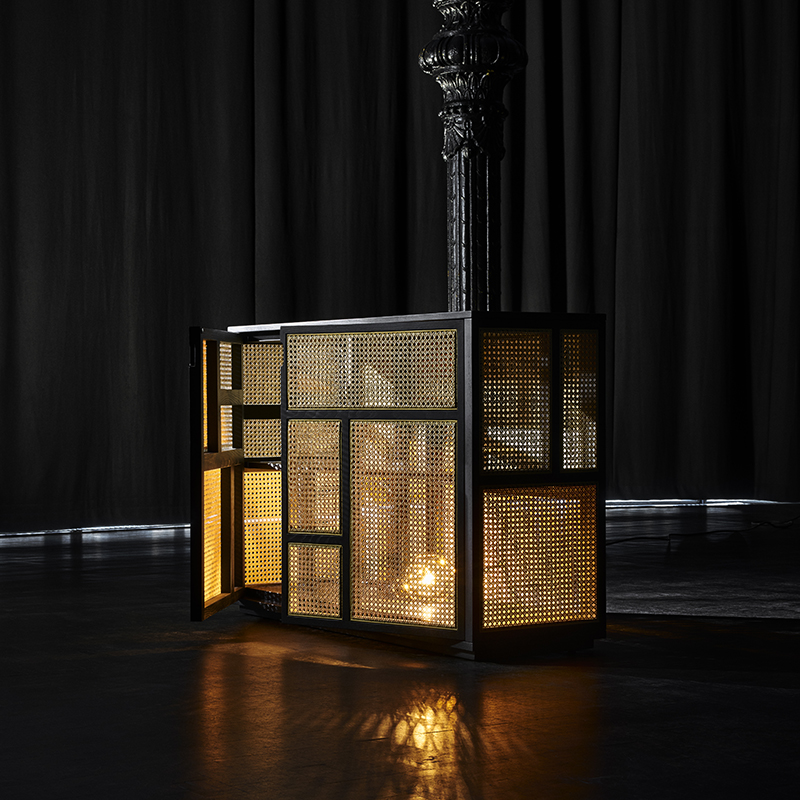 "In the past we had a different approach to furniture," reflects Mathieu. "People took care of their furniture and repaired items when they got broken. There were always workshops, especially in France, where a basket maker would repair all kinds of chairs. It's something that's disappeared today, but it seems like the interest in handiwork and taking care of things is coming back into fashion, even in Sweden. Now young people put a lot of thought into choosing their furniture. They buy fewer things, but choose them carefully."
Air, designed by Mathieu Gustafsson