Tripod, a table lamp built from powder-coated steel with brass details, reflects the clean minimalism of historic Copenhagen-based duo Hvidt & Mølgaard. Considered Old Masters of mid-century Danish design, their pieces often lend a sculptural element to the spaces they inhabit.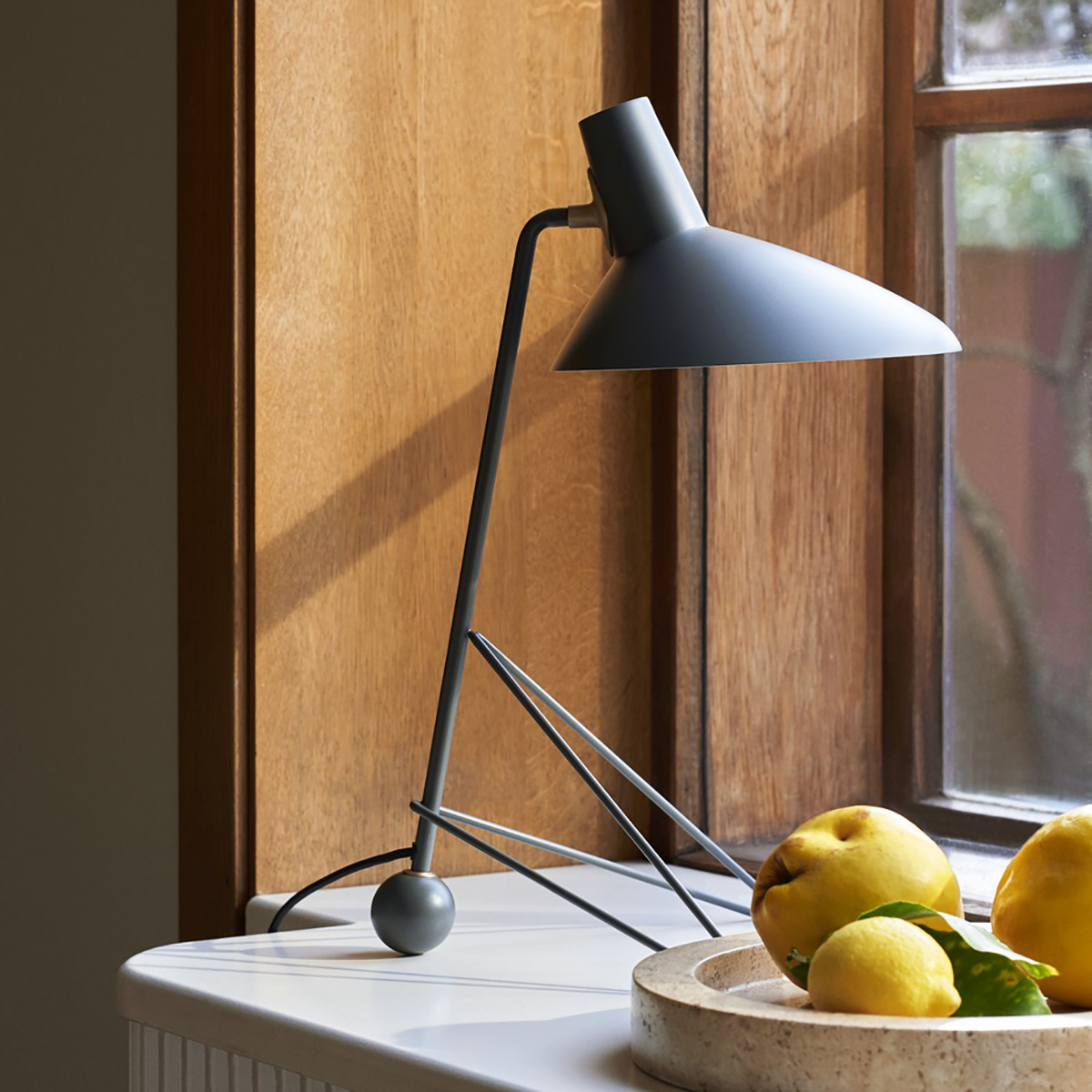 Tripod is no exception. Named after the three-point composition of its base, the lamp's precise and simple look characterizes Hvidt & Mølgaard's aesthetic. Its sturdy design involves a heavy-weight spherical component at its base, which helps maintain constant balance and ensures that Tripod remains permanently positioned to offer a generous diffusion of light from beneath its brim.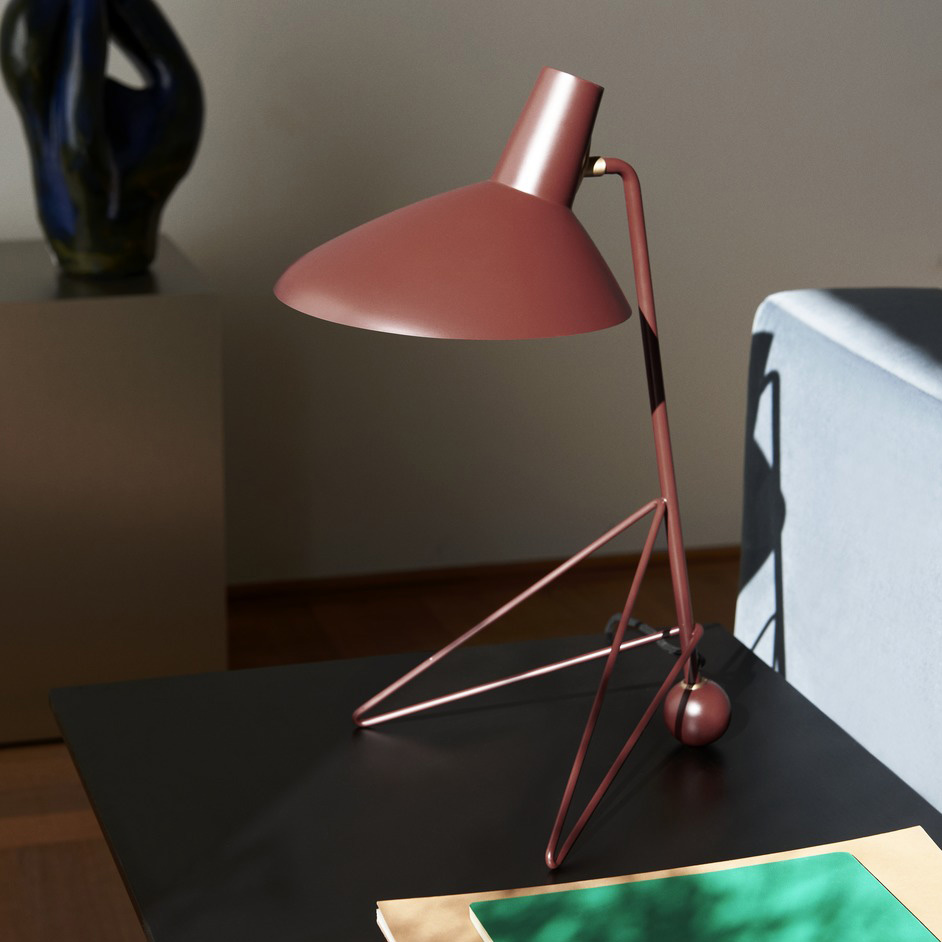 "Tripod is a classic example of Hvidt & Mølgaard's considered approach," says &Tradition founder and CEO Martin Kornbek Hansen. "It strikes a delicate balance between the stark simplicity of its design and the softness injected by the unusual rounded base."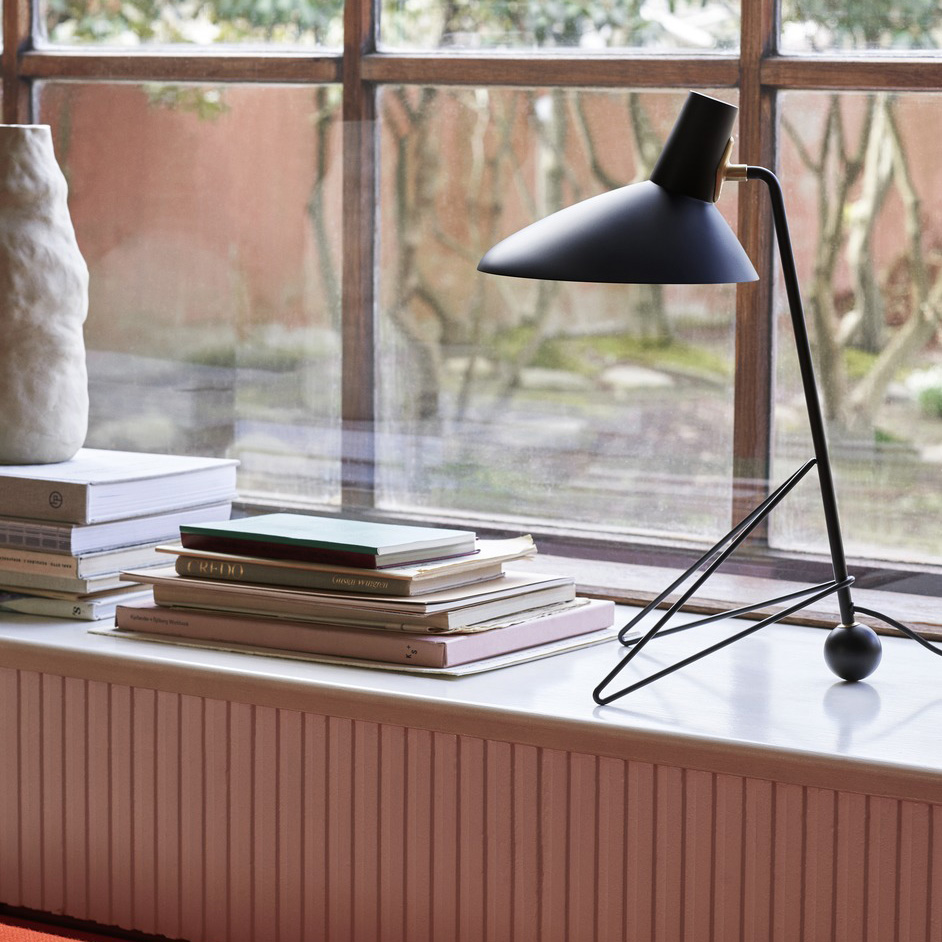 Hvidt & Mølgaard first produced sketches of Tripod in 1953 – yet the lamp never found its way to production. Many years later, &Tradition finally made this elegant piece available as a standing lamp as part of the company's commitment to include lighting within their collection. Following on from its success, the series has been expanded to include a scaled-down table lamp with the same timeless appeal. It is available in three colours: Black, Maroon, and Moss.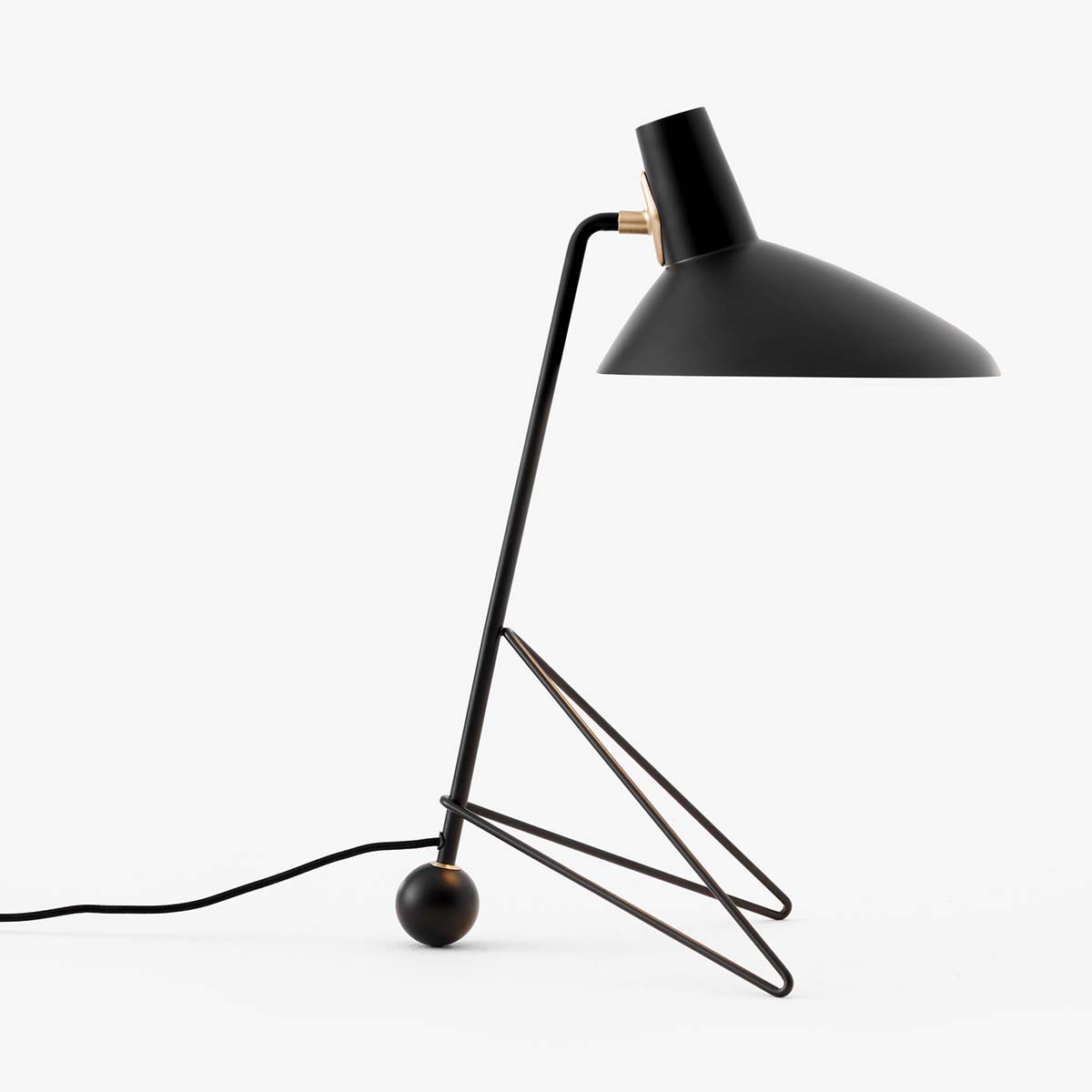 Peter Hvidt and Orla Mølgaard-Nielsen both trained as architects, a professional background that is apparent in the rigorous approach they applied to furniture design. Their pieces – characterized by a pared-back and precise aesthetic – often lend a sculptural element to the spaces they inhabit. While their designs were elevated, they were also democratic: the pair sought to create furniture that allowed for mass production and easy assembly.
Tripod
Design Hvidt & Mølgaard. 1953