The Add series consists of stool and barstool, a table and an accessory program. Add gives function, flexibility and design to the activity based work space.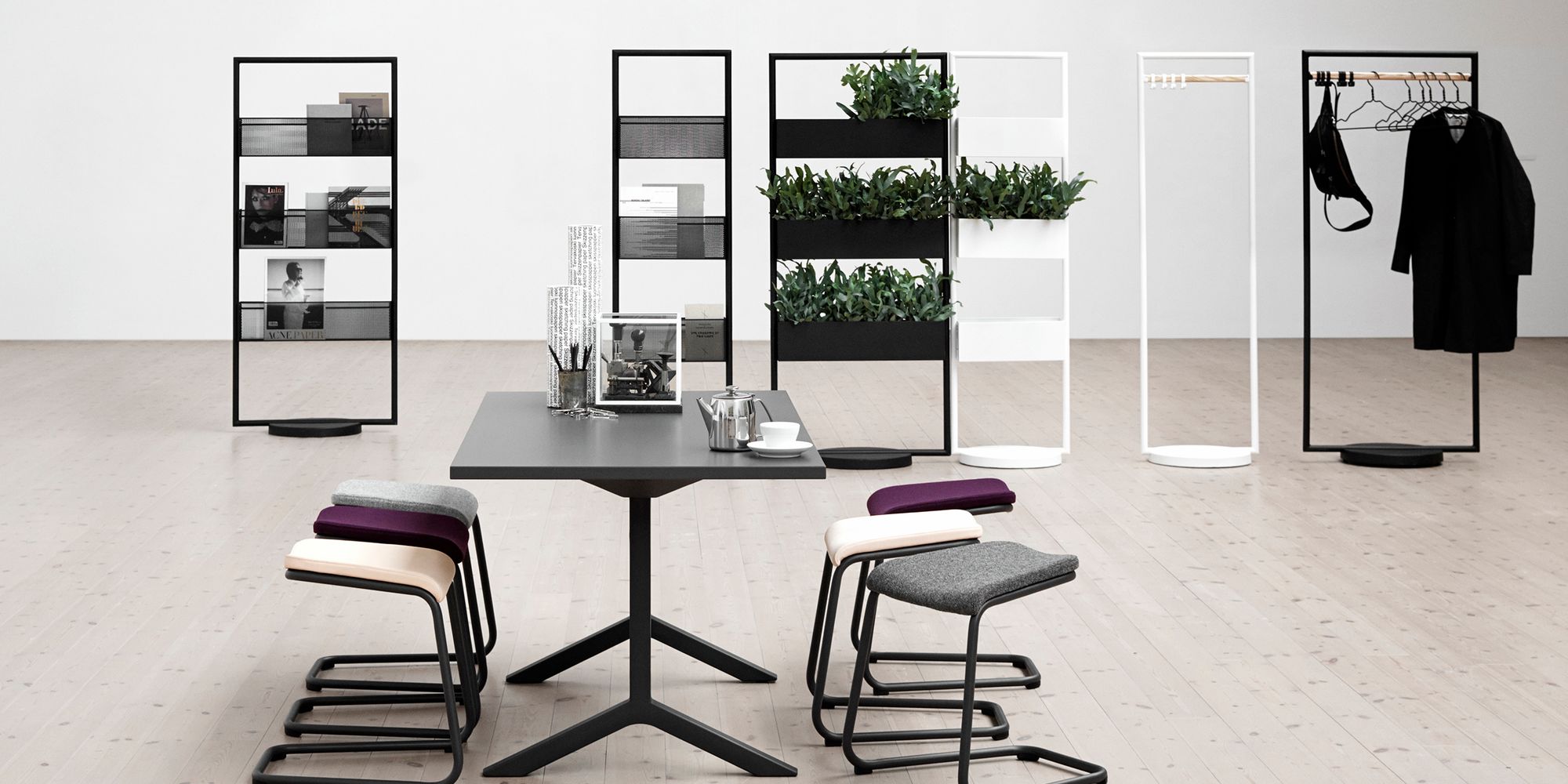 Add stool, in three heights, offers the perfect balance between aesthetics and function. The seat's natural incline allows an ideal ergonomic position. It also encourages you to stand up from time to time. Active seating allows active and creative meetings. Anya Sebton explains: "Today, we see meetings of all kinds. In the activity based work space, we want to stand and sit, alternating, and move around. By standing, or sitting in a more straight position, we get better flow of oxygen in our bodies. We simply work and think better!"
Add accessories are a storage system for every space where flexibility is desired. The series consist of three versions: coat hanger, magazine rack and flower-/box stand. With its graphic and timeless design, this accessory program can be used as solitaires or be linked together. The storage rack is multifunctional and stores anything from magazines, brochures and books to bottles or flowers.
Anya Sebton says: "Add accessories make it possible to store in an easy and convenient way, and to create a visual expression at the same time. It also works as a room divider, and the clothes, magazines or flowers constitute an exciting, vibrant background".
Add table is a small side table that brings yet another dimension. The subtle leaning design creates a playful sense of motion and makes the table extremely user-friendly. – Add is the small, flexible table that you easily move along wherever you are in the room. I see this little table as a perfect place for your Ipad or the coffee mug, a table that works in the activity-based environment, says Anya Sebton.

Lammhults Möbel AB, Box 26, SE-360 30 Lammhult
Phone: +46 472 26 95 00, Fax +46 472 26 05 70
e-mail: info@lammhults.se