"With its own distinct character, the Acorn Floor Lamp will be a natural addition to the family. I have a favourite reading chair that I use as often as I can, and I look forward to having the Acorn Floor Lamp standing next to it.'
Design by Atle Tveit
Inspired by autumnal Nordic forests, the longawaited Acorn Floor Lamp further develops the much-loved organic appeal of our popular pendant light. Originally designed by the awardwinning Atle Tveit in 2012, this modern, yet playful, floor lamp with its solid trunk-like shape and a tactile shade that resembles an empty acorn shell, also recreates the soft dappled light experienced beneath a canopy of trees.
Available in white, grey and black finishes, the Acorn Floor Lamp has warm beech and walnut detailing on its aluminium shade along with a neat pull switch. The power cable is also concealed within a clean silk cord.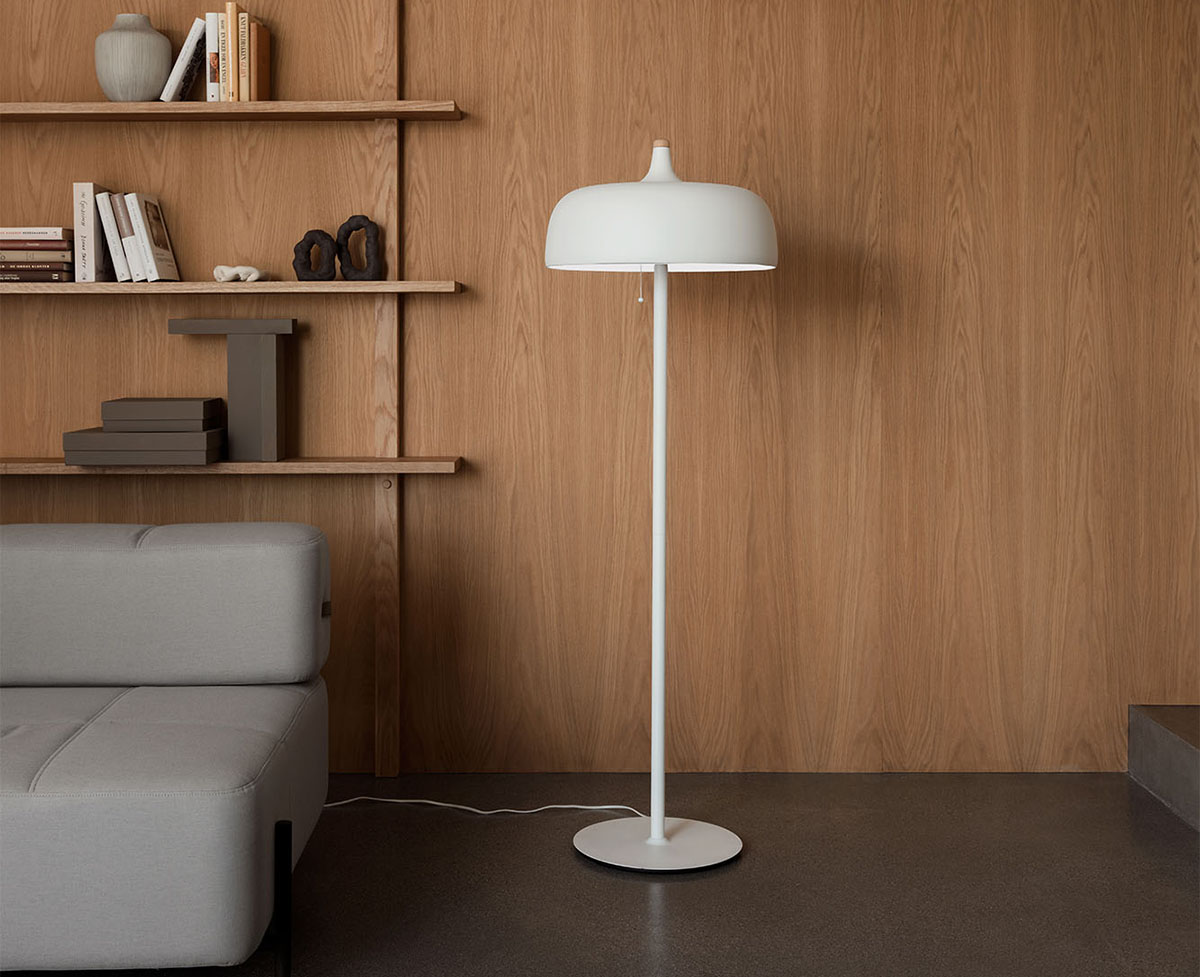 For Norwegian designer Atle Tveit, good design is synonymous with simple design. From his Oslo based studio, which he started in 2006 after graduating from Bergen Academy of Art and Design, he collaborates with a variety of furniture and lighting manufacturers across the Nordic region and beyond. Atle Tvelt is also the recipient of several design awards, among them the Award for Design Excellence and the Young Talent Award from The Norwegian Design Council, and Designer of The Year from leading lifestyle and interior design magazine Bo Bedre.