A brand new stool from Offecct, Falabella is a tribute to the craftsmanship and love of a carefully chiseled solitaire. Designed by Lucy Kurrein, Falabella is a neat and lightweight piece of furniture with a personal shape and a name borrowed from the world's smallest horse.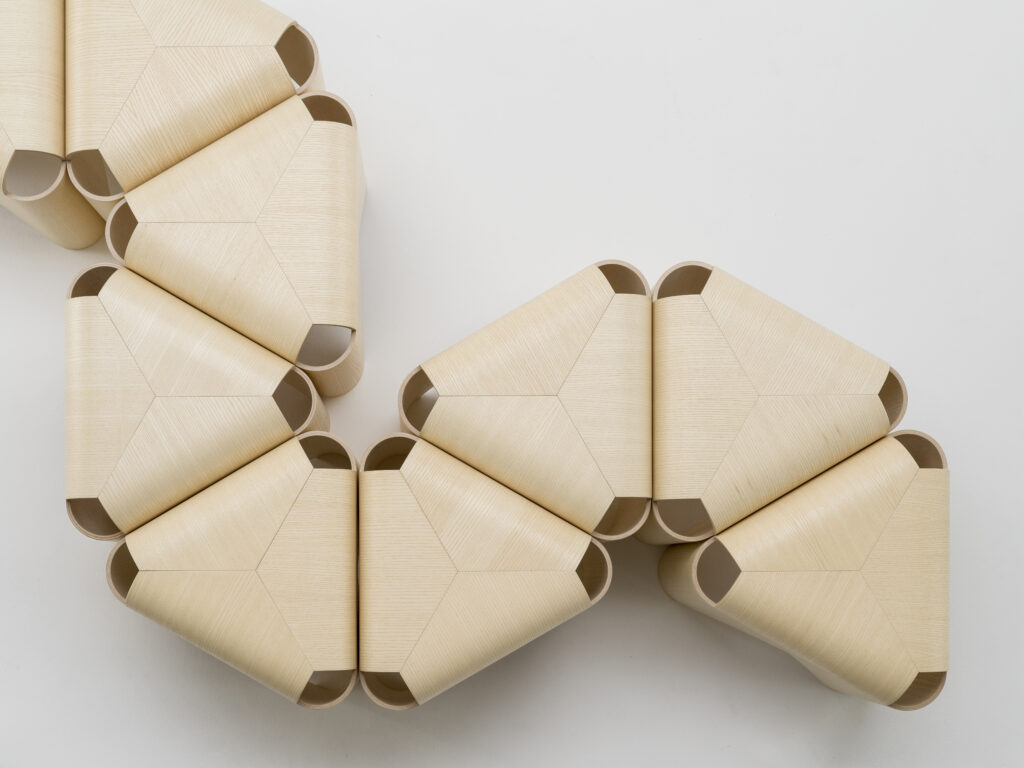 Offecct and Lucy Kurrein have previously collaborated on the Lucy sofa, which is a generous and inviting modular sofa with accessories such as power sources and side tables. The Falabella stool is something completely different; a small, neat and lightweight stool made of molded plywood, sculptural in its expression and easy both to move around and to like. "Falabella is based on a design idea that I have carried with me for a long time, ever since my studies. Although the product may look straightforward and simple, it puts high demands on the manufacturer's craftsmanship. When Offecct asked me to create a small piece of occasional furniture, it was finally possible for us to make Falabella come true," says Lucy Kurrein.
Lucy Kurrein for Offecct. Photographed at her East London studio. 2021
From a young age, she has combined a passion for art and design with an interest in horses, and as a child it was often horses that took shape on her sketch pad. Falabella bears traces of this personal background, and the name is borrowed from the world's smallest horse, which is also said to be unusually friendly and wise. "The stool shares similar qualities. It's user-friendly, dainty and light, and easy to like. And at first sight, you also know this will be the start of a long-lasting relationship," says Maria Olofsson Karemyr, Brand Manager at Offecct.