The Danish duo Ernst & Jensen have designed a lounge chair that hovers between elegance and playfulness. The EJ 11 lounge chair is a small, yet full-bodied design. Its countless individual elements, asymmetry and contrasting materials are at once accommodating and humorous.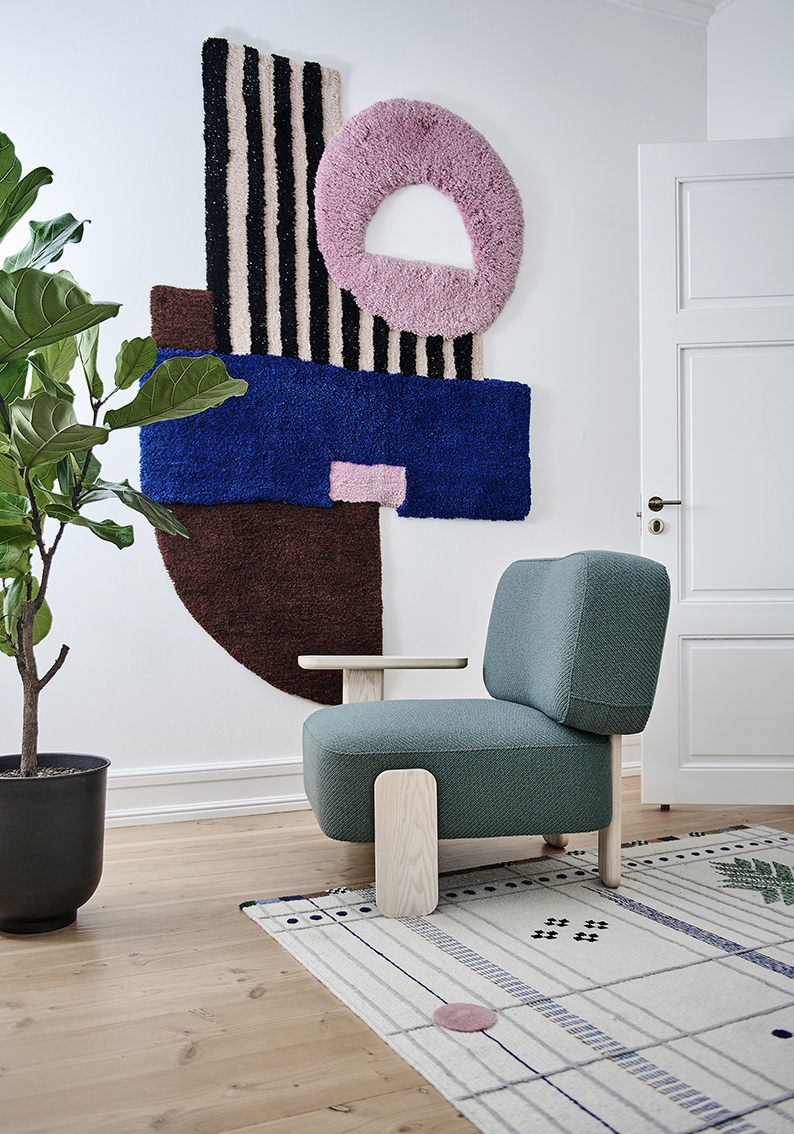 The EJ 11 lounge chair is an addition to the Low-Low sofa series, which was launched during 3 Days of Design in 2019. EJ 11 is a small, yet full-bodied lounge chair. Whether in a private or public setting, the chair's embracing
back invites you to relax.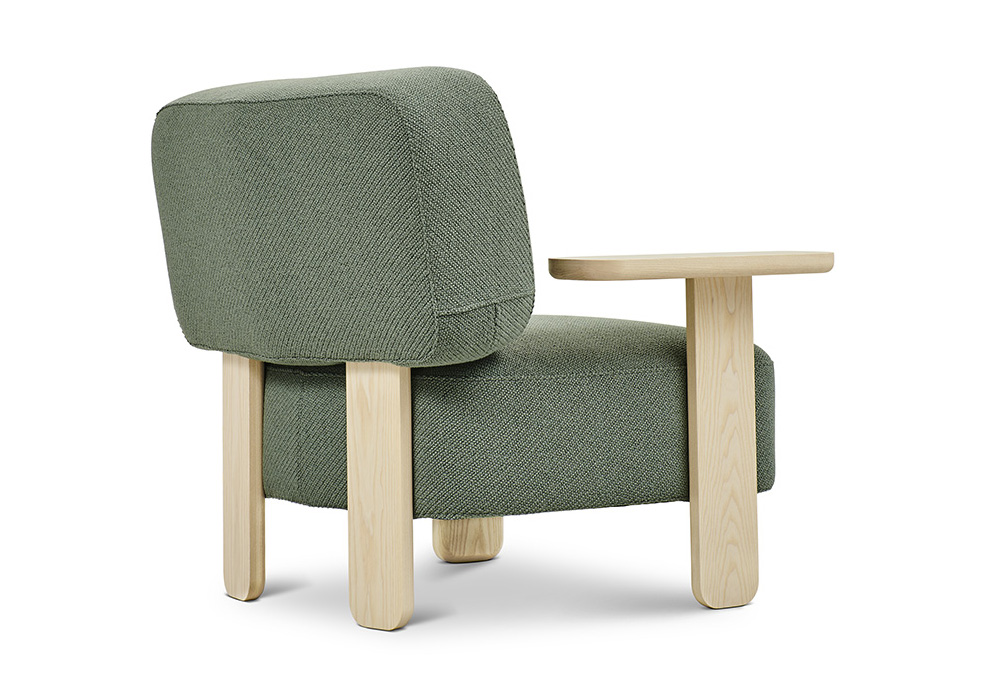 The chair is composed of many stand-alone elements, all of which feature the same basic shape. However, stretching that basic shape into different dimensions results in a highly playful design. EJ 11 balances generous shapes and slender wooden surfaces, and the soft, rounded legs and armrests form a beautiful frame for the fully upholstered seat and back.
Its generous volumes, soft corners and wide 'ice-lolly' legs lend a touch of gentle humour to the EJ 11, and will add personality to any room. There is also an asymmetrical version with just a single armrest on the side of the customer's choice. This paves the way for creating interesting compositions of the various chairs in interaction. The grain of the wood is highlighted in the armrest, which is also wide enough to serve as a tray.
Ernst & Jensen
The EJ 11 lounge chair was designed by Morten Rahbek Ernst and Anne-Mette Bartholin Jensen, the brains behind a number of Erik Jørgensen designs under the name Ernst & Jensen. What all the duo's designs have in common is an experimental approach to making furniture that enhances the environments and settings in which we live. The sturdy, friendly, full-bodied EJ 11 will add both calm and life to any room. The chair is available with legs and armrests in oak or ash, either natural or black lacquered.