A careful attention to detail characterizes the new office chair Atlas Air by the influential Danish design duo Johannes Foersom and Peter Hiort-Lorenzen who have worked with Lammhults for over four decades. "With Atlas Air, we wanted to make a contemporary version of a classic design category," explains Peter Hiort-Lorenzen. "This is a piece that can be used as an office chair, a conference chair, or a chair for visitors. It fits as well in a work or institutional setting as it does in your home."

Atlas Air's lightness is not only rooted in design but material composition. A cast, recycled aluminium frame reduces the seat's weight and environmental footprint. The seat is made of wear-resistant mesh, which contributes to the chair's slender, lightweight appearance. The mesh seat is available in four colours. There is also a version of Atlas Air with a quilted cushion in fabric or leather.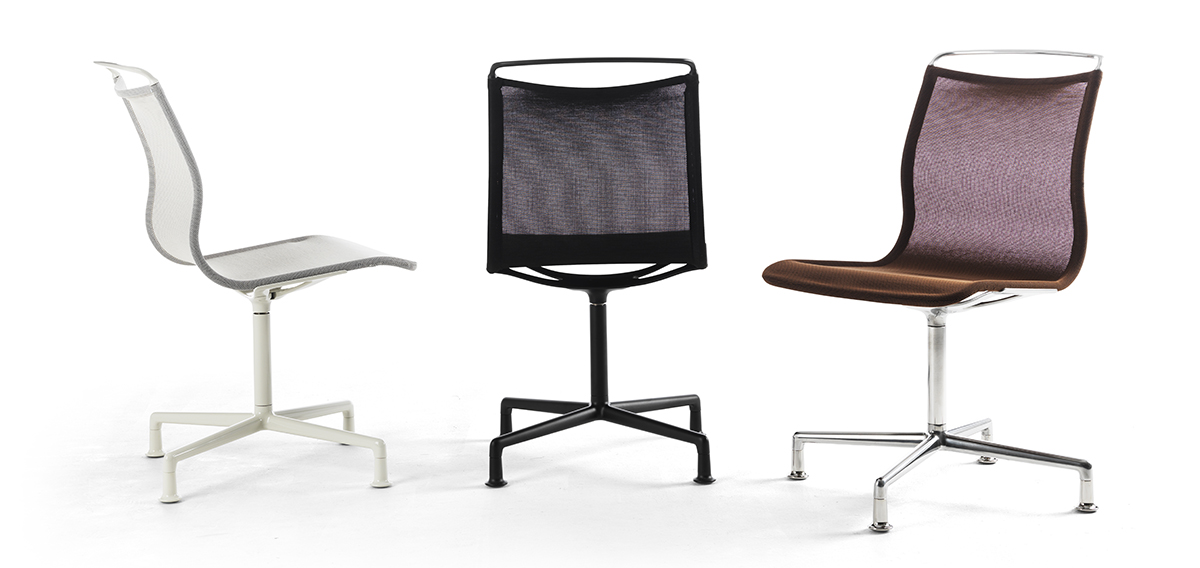 Conceived for the circular economy, the new Atlas Air contains no composite materials. To facilitate repair, maintenance, and ultimate recycling, all its components are separable. Both a four-legged frame with glides and a five-legged, height-adjustable frame with castors are available.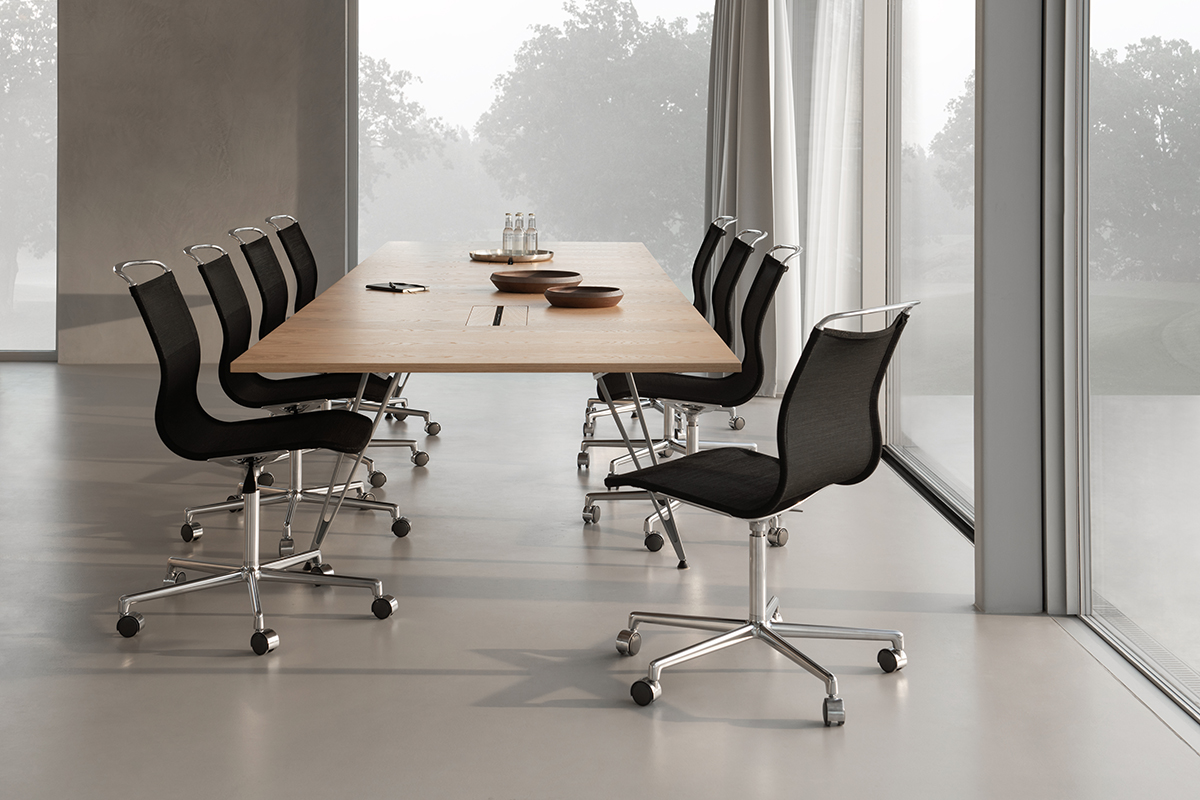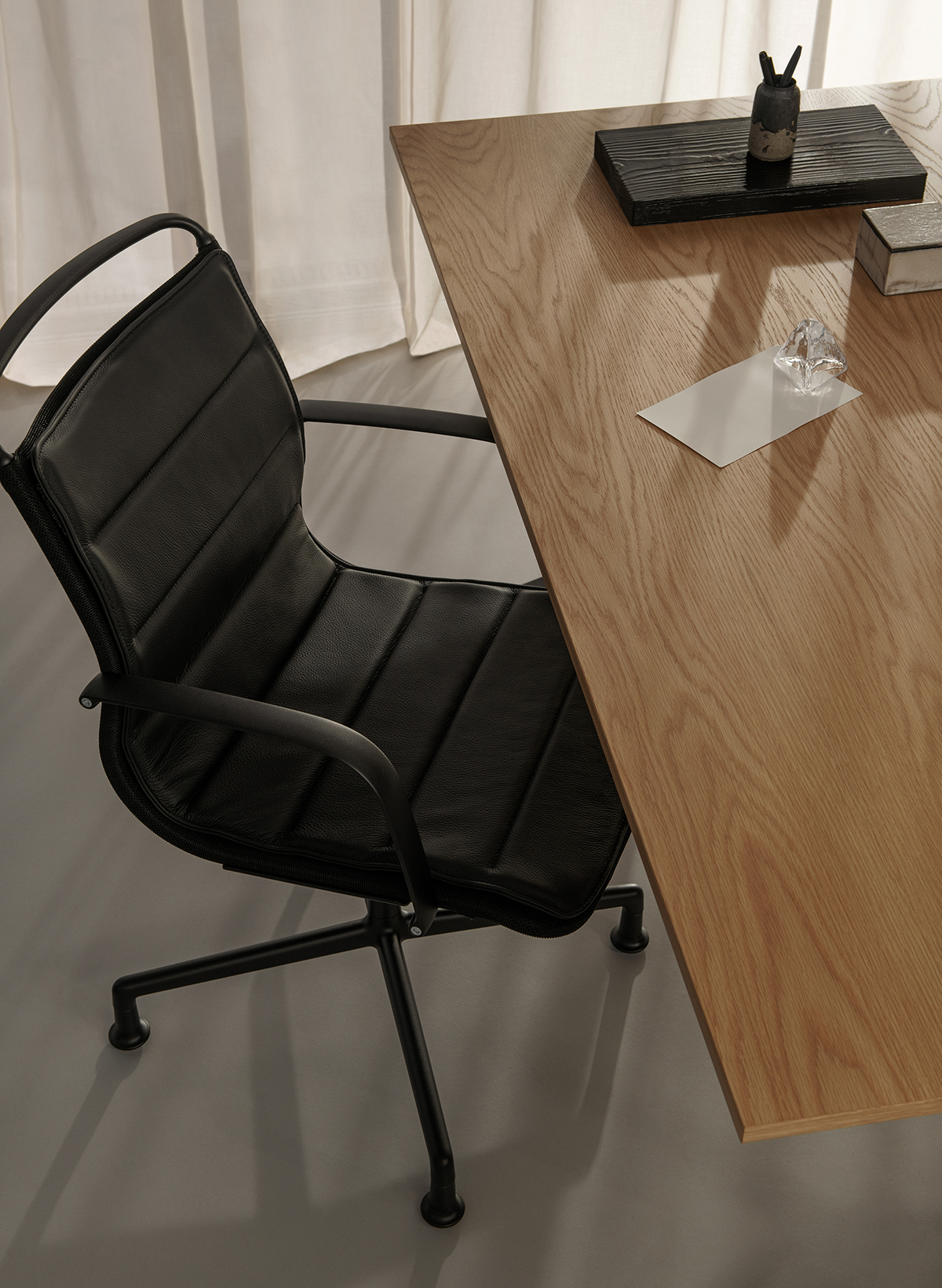 Lammhults Möbel AB, Box 26, SE-360 30 Lammhult
Phone: +46 472 26 95 00, Fax +46 472 26 05 70
e-mail: info@lammhults.se