INTRODUCING THE NEW PAD CHAIR SWIVEL
The Pad lounge chair series welcomes the newest addition: Pad lounge chair with a swivel base and a gaslift function, offering extra comfort and mobility.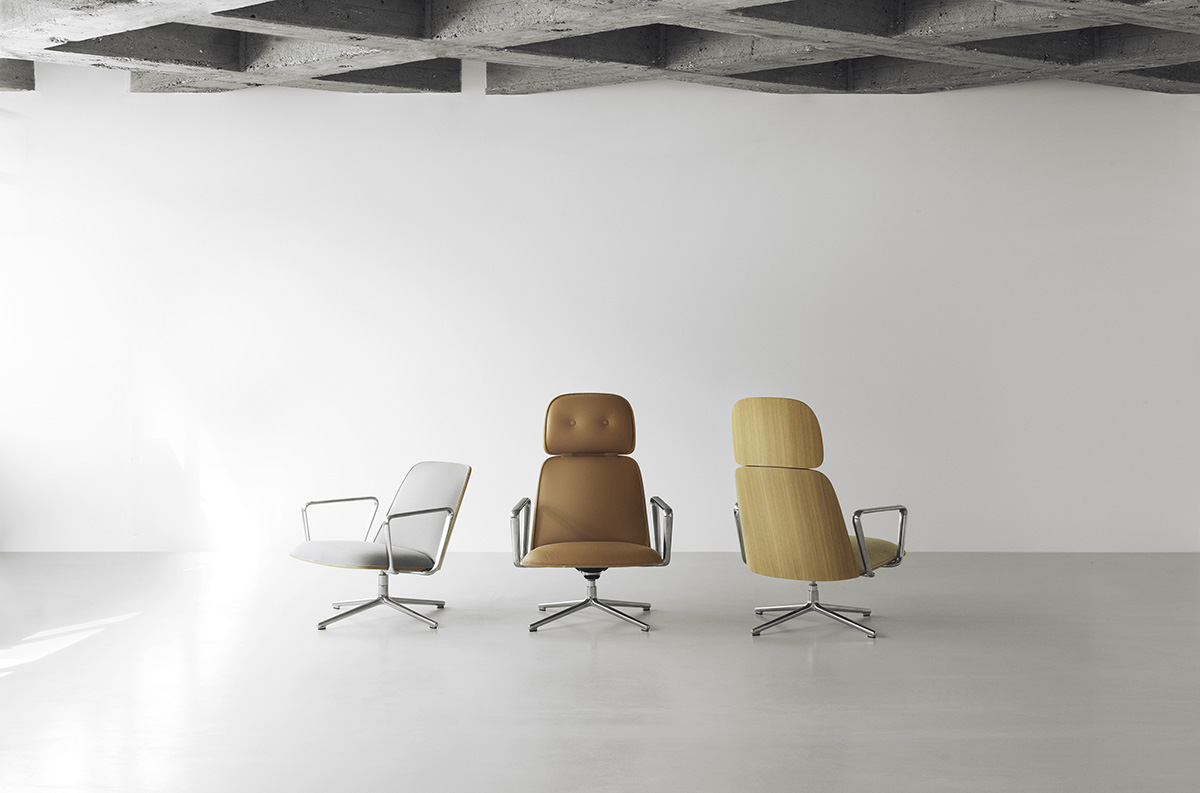 CHARACTERISTIC DESIGN EXPRESSION
The Pad series is characterized by its distinct combination of materials, tactility and shape. The molded shells in oak veneer stand in contrast to the soft, padded front, while the metal base adds airiness and strength to the design.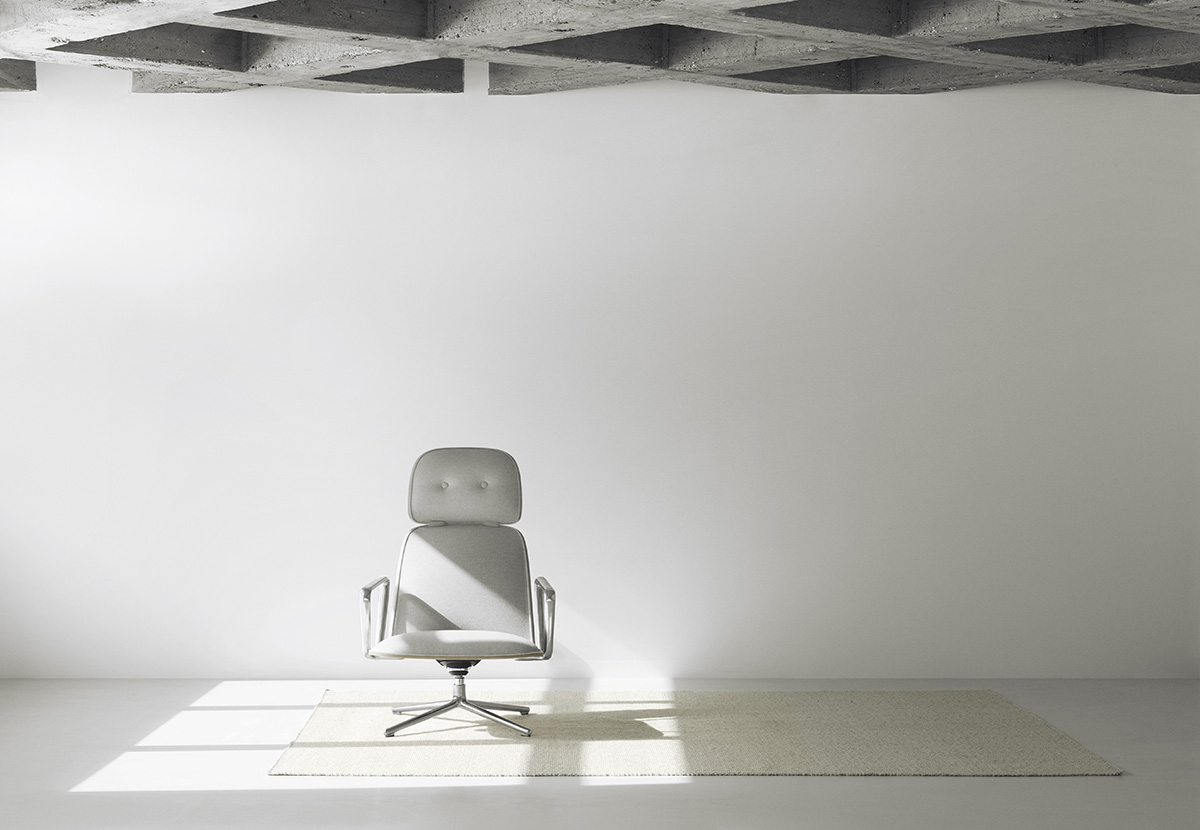 HIGH QUALITY CONSTRUCTION
The Pad lounge chairs are made up of a solid metal frame, in which sections of strong oak veneer form the backrest and seat. The veneer is fitted with molded PU foam, which is then upholstered by skilled upholsterers. In total, a series that is designed to last for generations.
A FLEXIBLE AND VERSATILE LOUNGE SERIES
Now available with either a swivel or a static base, with a high or low backrest, in lacquered oak or black painted oak and with several different upholstery options, the Pad series boasts versatility and flexibility, and offers a wide range of different, elegant options for your living room or lounge area.