Bit is an aesthetically pleasing, versatile stool with countless possibilities for your home. Use Bit as a pedestal for a floral arrangement, as a side table for a lamp, or as impromptu seating for that unexpected dinner guest. Inspired by clear-cut shapes such as monoliths and columns, designer Simon Legald's take on the stool is both bold and multifunctional. The straightforward, utilitarian look contrasts with the pixelated surface made up of small bits of 100% recycled household and industrial plastic. A particular process, where plastic fragments are heated to a 120°C melting point, makes it possible to repeatedly reuse and reheat the material without altering its properties. The result is a stool design with a distinctive thickness and composition, making every Bit a bit unique.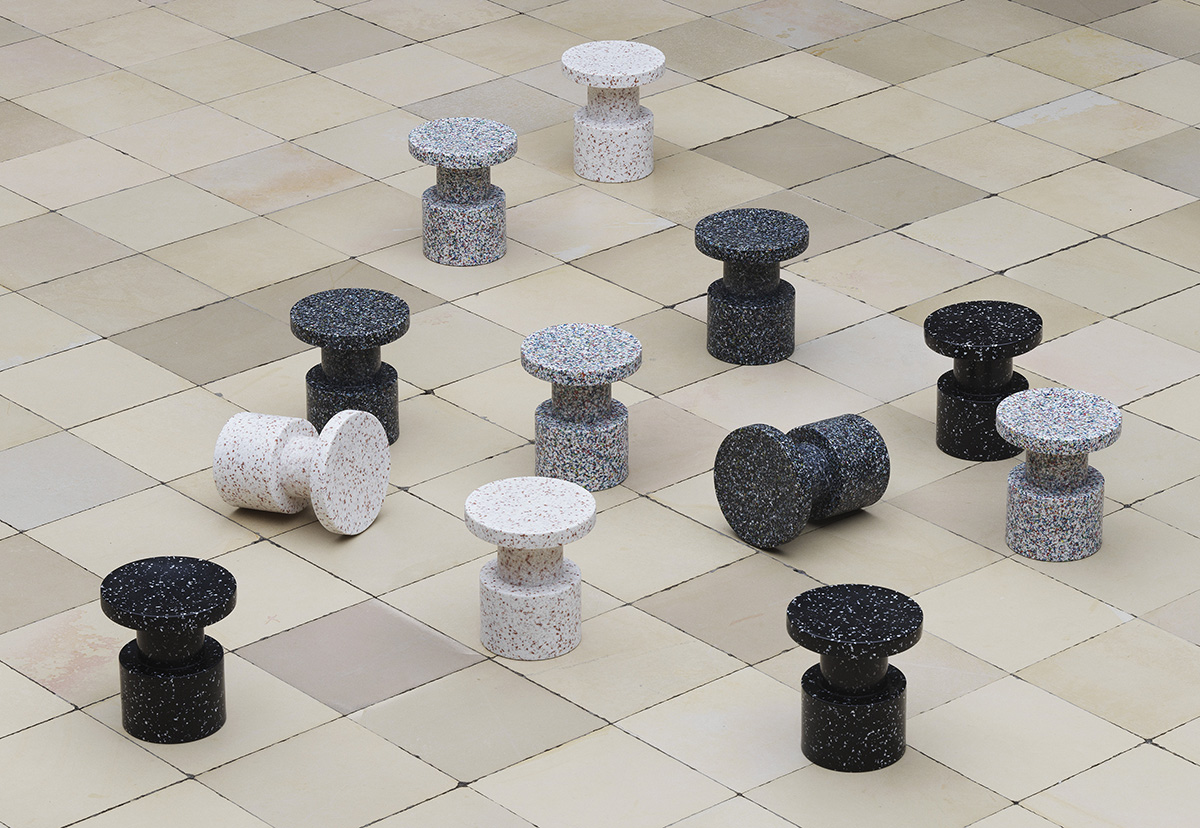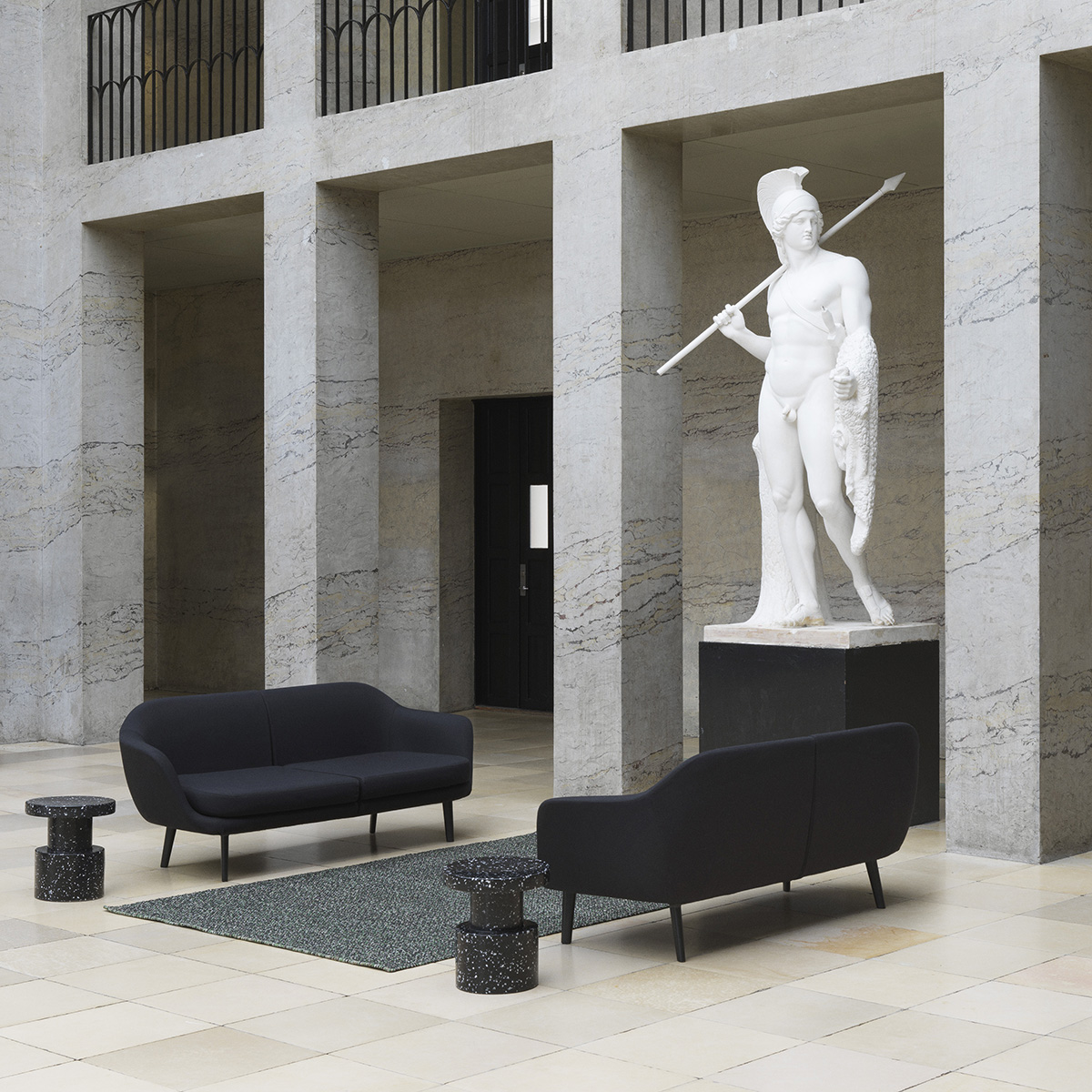 Bit stool is available in four captivating color combinations. Choose the vivacious multicolored and mottle gray Bit to highlight the striking design and distinctive materials or the elegantly demure black or white Bit to subtly blend in with the existing decor. With its playful shape and fascinating array of hues, Bit will bring a sense of personality to any setting. Bit stool is suitable for both indoor and outdoor environments, withstanding temperatures from -10°C to +50°C. Add some panache to the store window, lobby or hotel room or invite Bit into your home to brighten up your living room, balcony or the children's bedroom. Wherever you decide to place it, Bit will definitely bring a smile to your face.
Designed by Simon Legald for Normann Copenhagen.