Coffee table Kiltapp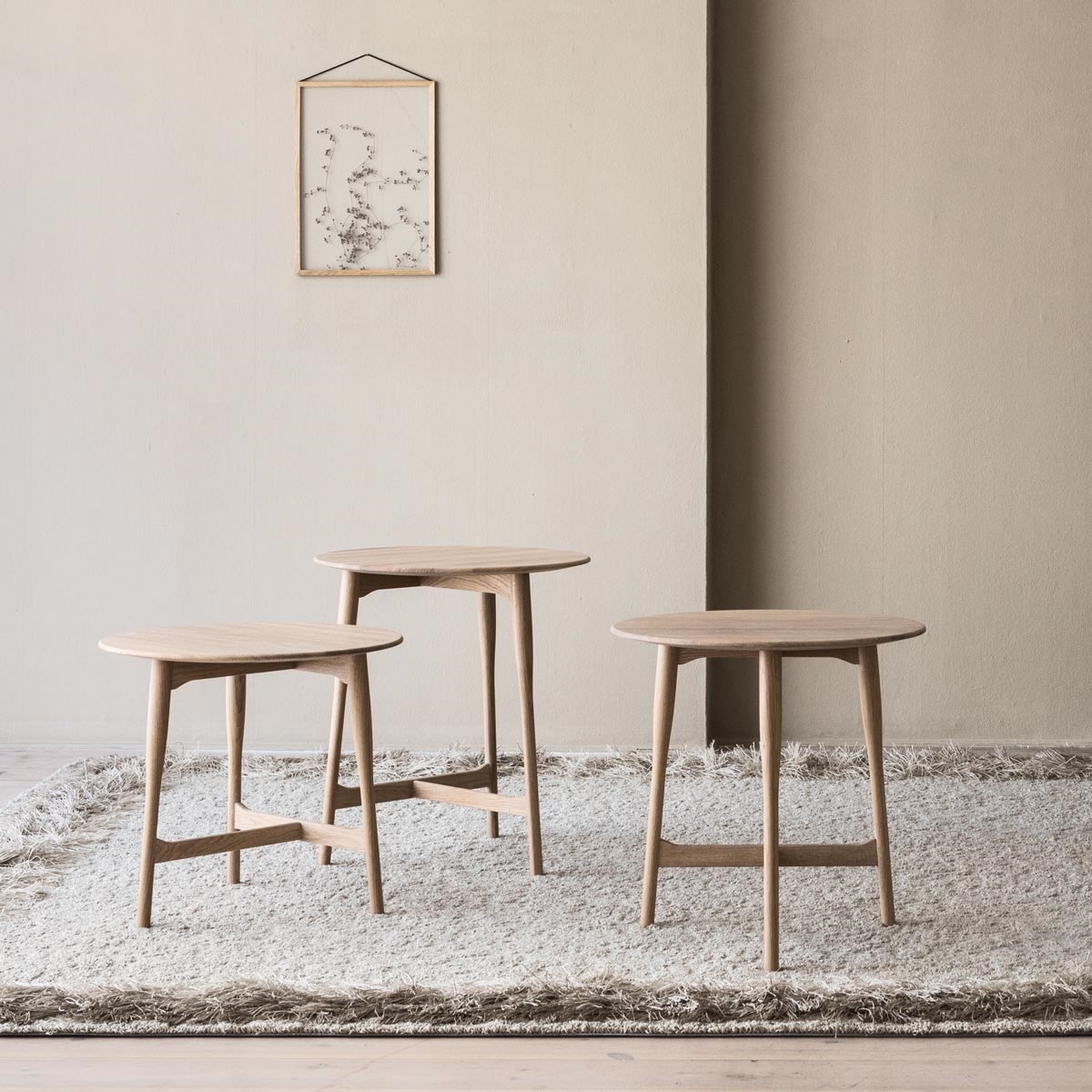 A graceful and easy-to-place coffee table that offers a generous table space. Here, our furniture carpenters excel with old proven craft methods – the Kiltapp becomes a beautiful carpentry detail that beautifies, while we proudly avoid metal fittings. Stripped and slenderly rounded design that takes up space in the room in an easy and confident way.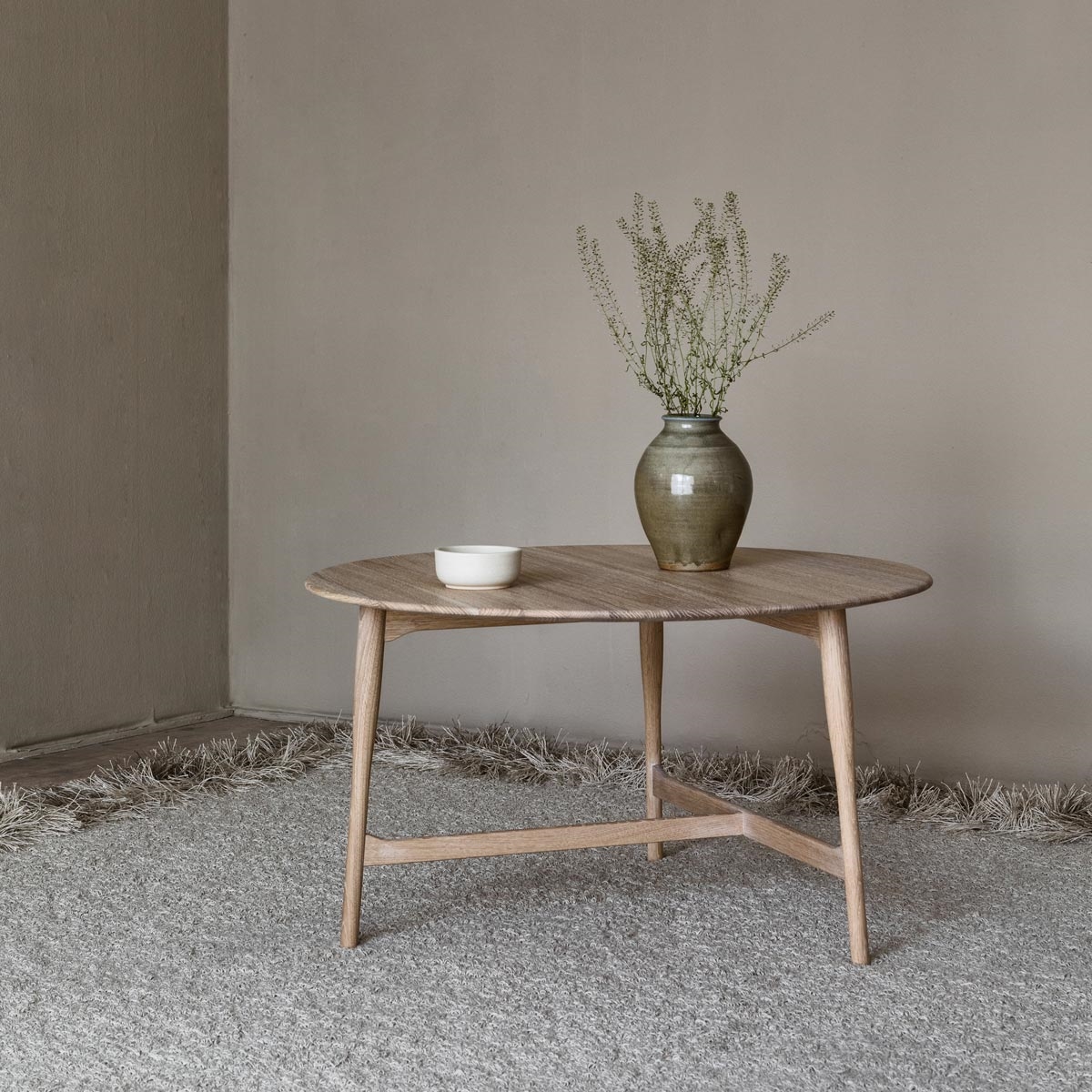 In the same furniture series, you will find Small Tables Kiltapp that are available in three heights, designed to be combined with each other or with Coffee Tables Kiltapp – place wraps and move around easily as needed.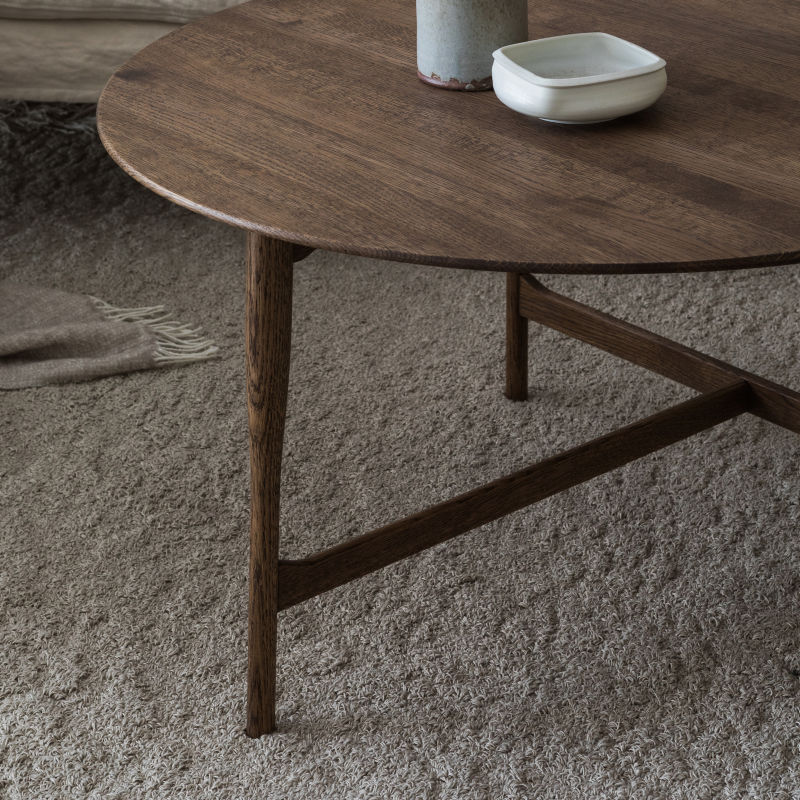 Nirvan Richter about Coffee table Kiltapp
"One of my basic rules for assembling furniture is to avoid metal fittings as far as possible. Instead, I often clarify the construction by – fully visible – using proven craft methods. Kiltapp stud is a wooden composition, where a fixed and continuous stud is fixed with a wedge that is glued in a sawn groove.When the glue has dried, the surface is polished evenly and the composition appears in all its glory.
I like the balance in these tables; with their anatomical legs, they are slender at the bottom and stably a little stronger at the top. The tables are available in three heights to be able to be combined with each other and then perhaps stand slightly wrapped around each other. The table is just as beautiful in solitary majesty, however. "
Nirvan Richter