New approaches to Danish design, a robot creating lamps and the design pioneer Tom Dixon playing bass – we have some fantastic design events lined up at Bredgade 33 in Copenhagen when we invite everyone inside our auction house during the "3daysofdesign" festival.
The annual festival "3daysofdesign" attracts design enthusiasts from all over the world. This year the festival will take place at galleries and design shops all over Copenhagen from 7-9 June. With a series of talks and events, we have planned an extraordinary programme with the industry's leading design specialist Peter Kjelgaard and the legendary British designer Tom Dixon as hosts throughout.
Wednesday 7 June at 11 am to 12 pm
Opening remarks by Peter Kjelgaard and presentation by Tom Dixon
Peter Kjelgaard will give the opening remarks on "Danish Living – Design in Transition". Tom Dixon will then present his thoughts on the creative process behind the "BIRD Eelgrass Chaise" chair, which will be part of this Summer's Live Auction.
Peter Kjelgaard, Head of European Strategy & Integration, Bonhams Design
Thursday 8 June at 4 to 8 pm
Drinks and live music with Tom Dixon and band + DJ
In the beautiful, historic saleroom, we can offer you a drink while Tom Dixon plays bass alongside Johannes Torpe on drums, Kristian Marstal on keyboard and vocals by Maria Marstal – all accompanied by a DJ.
Friday 9 June at 10 to 11 am
Coffee, croissants and a panel discussion
A panel discussion with Tom Dixon, Peter Kjelgaard, journalist Lars Hedebo Olsen from Politiken and design specialist Jonatan Jahn from Bukowskis on the role of the auction houses in promoting both historical design and contemporary design.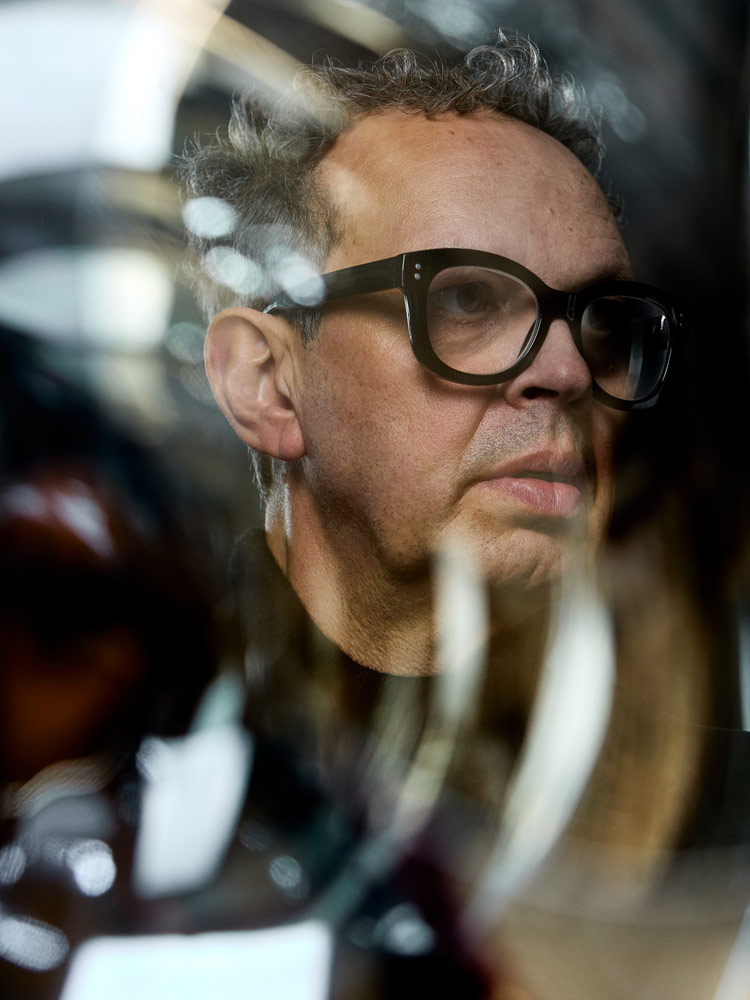 All days at 11 am to 5 pm
Live performance with "Robot to Craft Special Edition Tom Dixon CONE Lights"
A Universal Robot will assist Tom Dixon in creating unique versions of his latest CONE lamps. The lamps are made on site and the unique pieces will subsequently be up for auction.
Tom Dixon, Designer & Creative Director. Photo: Pete Navey.