The Pao collection of lamps is an exciting collaboration with established Japanese designer Naoto Fukasawa. Named after the soft, glowing shape of traditional Mongolian Pao tents illuminated at night-time, Fukasawa set out to encapsulate the same atmospheric warmth and friendliness in the Pao Glass Pendant. Pao draws on Fukasawa's aesthetic of beautiful simplicity; creating an everyday object that draws on design values existing in the natural world. By keeping the aesthetics modest and simple, he brings the design into harmony with its environment, reinforcing his primary intention of making the atmosphere pleasant and comfortable. In the Pao Glass Pendant, Fukasawa has developed a custom LED light source and diffuser, which is nestled within the opal glass shade, offering a functional output of light, whilst still enabling a warm, homely glow. Their functionality and the deliberate simplicity of the design make them suitable for a wide range of spaces and uses in domestic and corporate environments.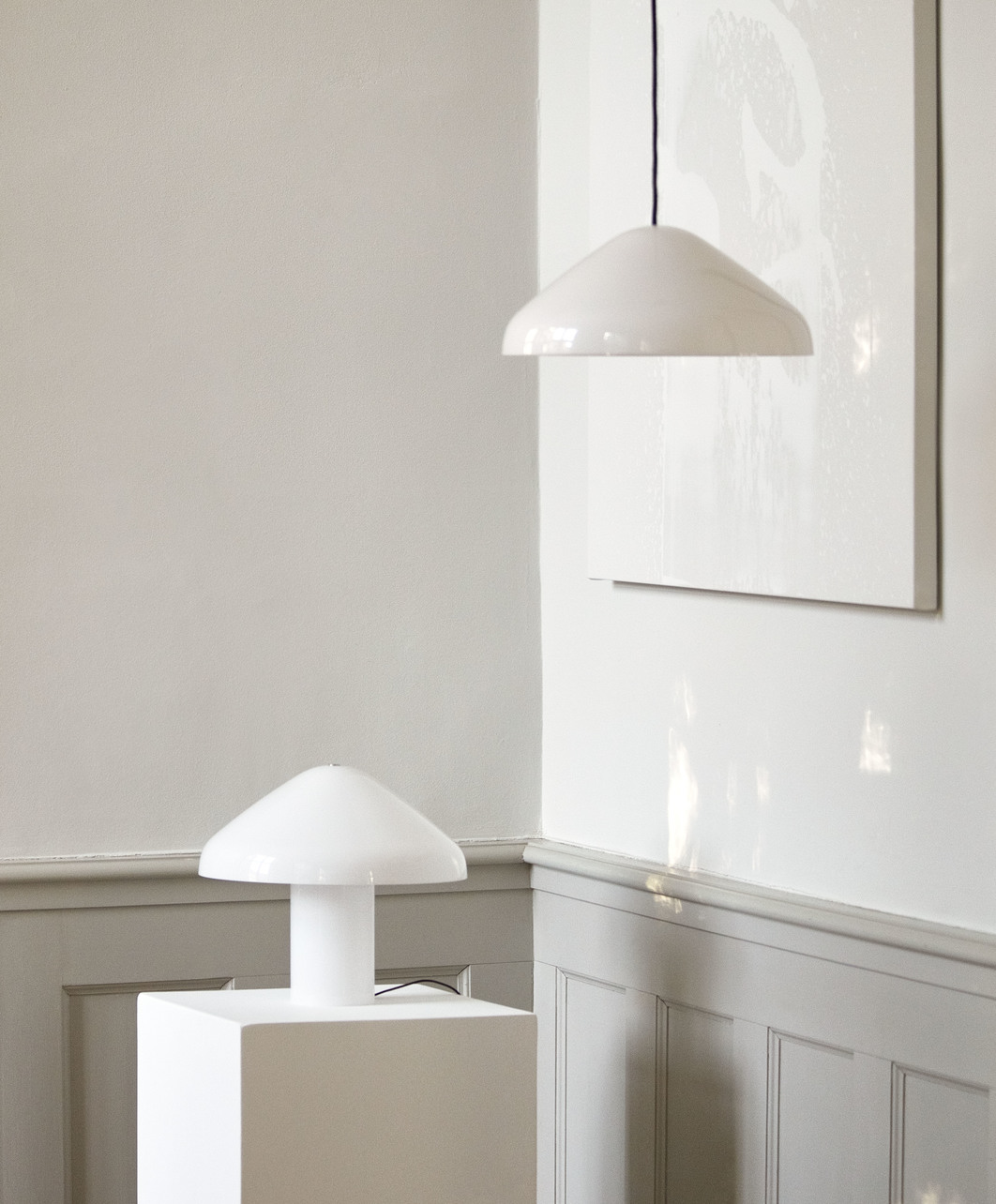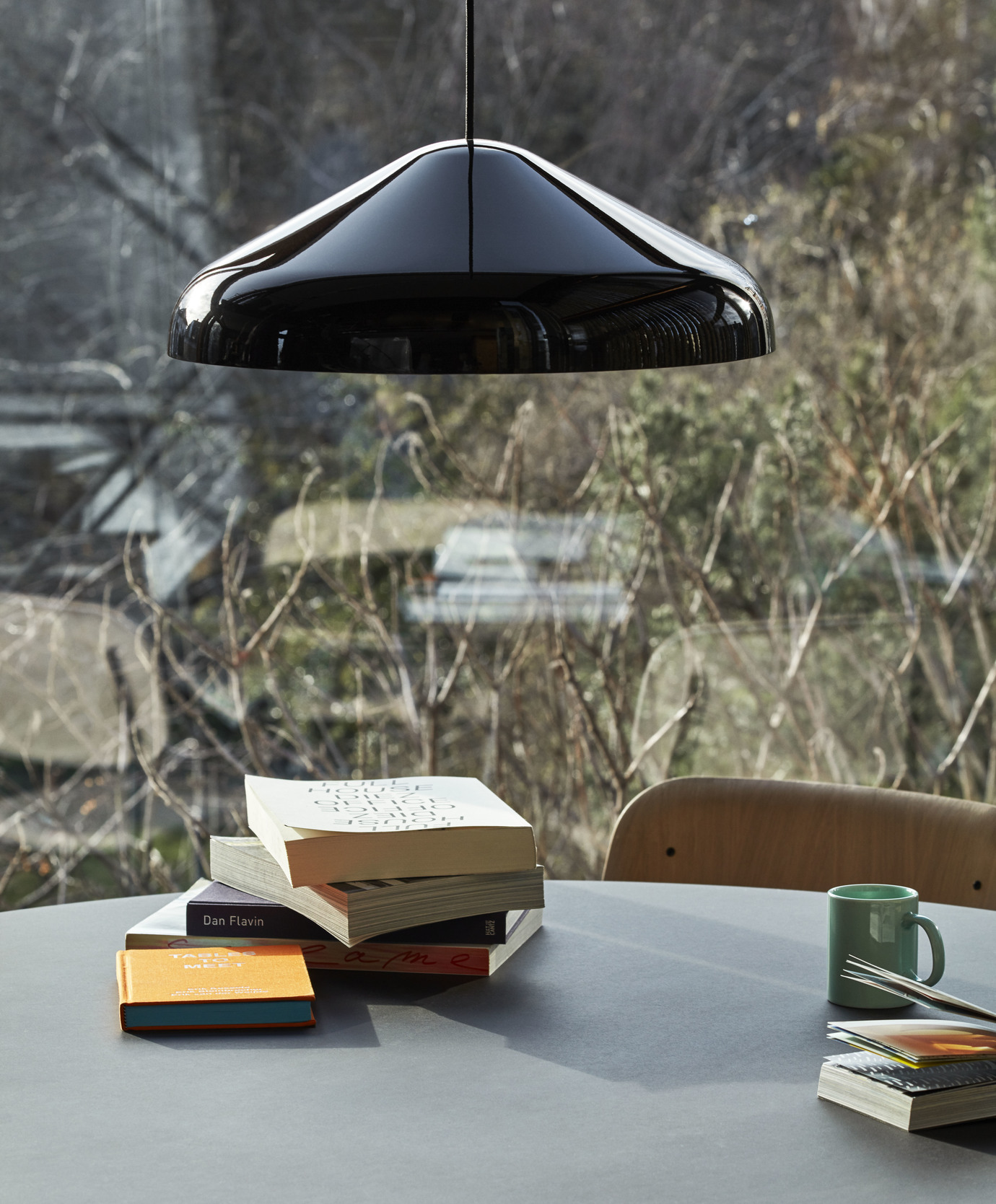 PAO STEEL PENDANT
These precisely pressed steel shades have a super-high gloss
finish that is easy to maintain and clean, and come
in a variety of colours and sizes. They offer a warm, directional light.
Featuring a flush acrylic (PMMA) diffuser, there are no external features or fittings visible on the surface, resulting in a seamless, clean aesthetic.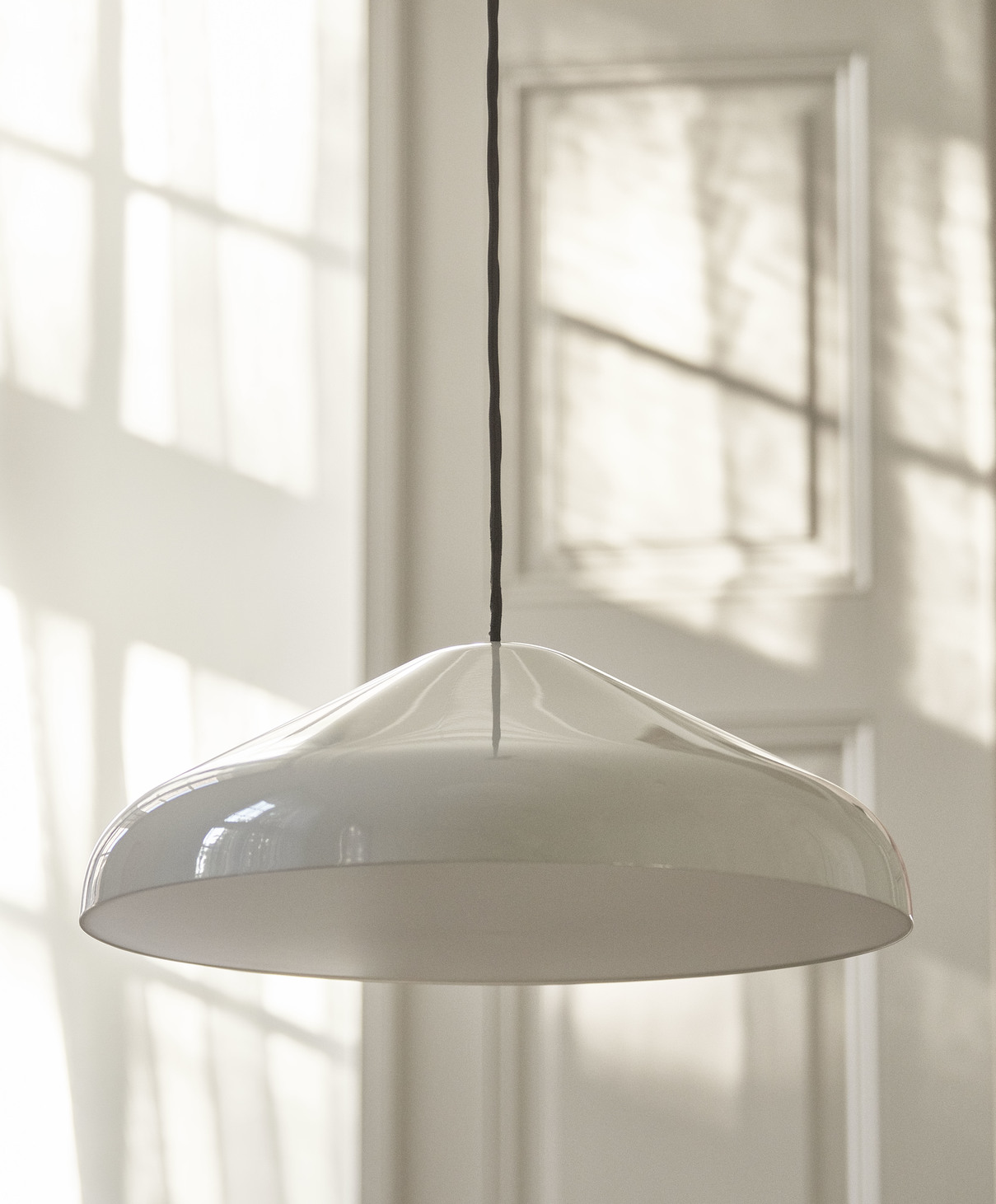 PAO GLASS PENDANT
Pao Glass Pendants offer a soft, ambient light due to the semi-transparency of the opalescent glass shade, embodying the effect of glowing Mongolian tents that inspired the Pao line. Inside the shade, the custom-made light source is concealed by a matte blown-glass diffuser, which creates optimal visual comfort.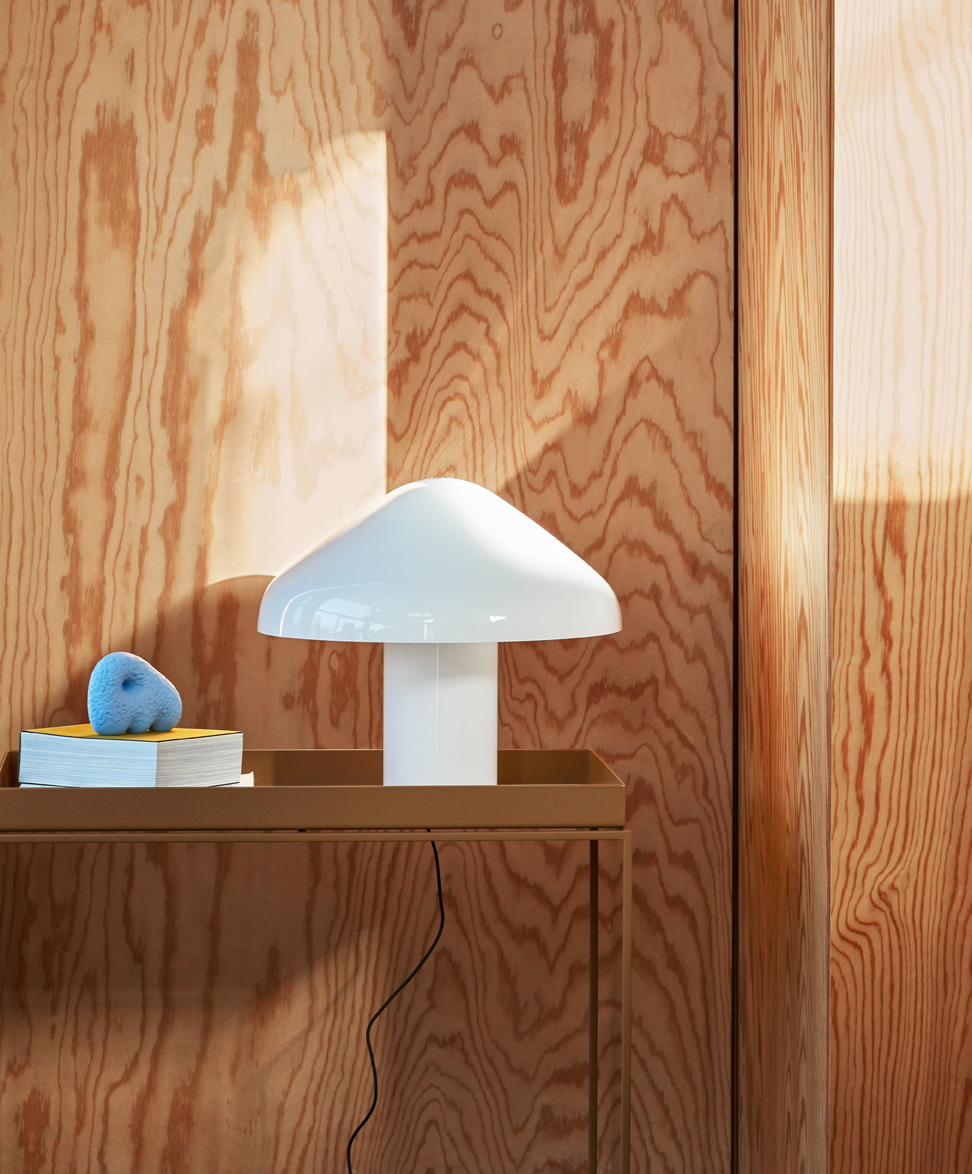 PAO GLASS TABLE LAMP
This elegant table lamp is made from hand-blown glass that is manufactured in Europe. Its internal construction, with its custom-made LED light source, supports the opalescent glass shade and adds to its unbroken profile, ensuring there are no external features or fittings visible to disrupt the visual experience of the product. Due to the opalescent nature of both its base and shade, it offers a warm, glowing effect when illuminated and provides a uniform distribution of diffused light through both elements.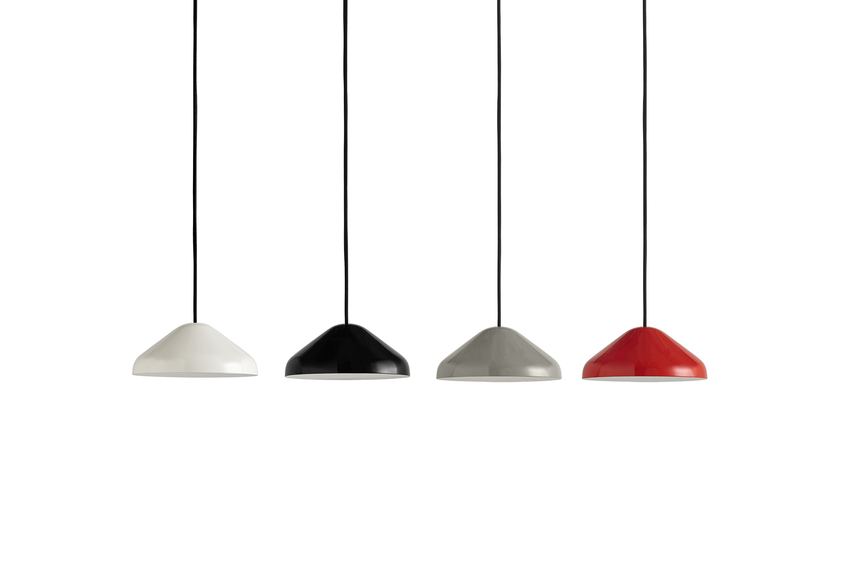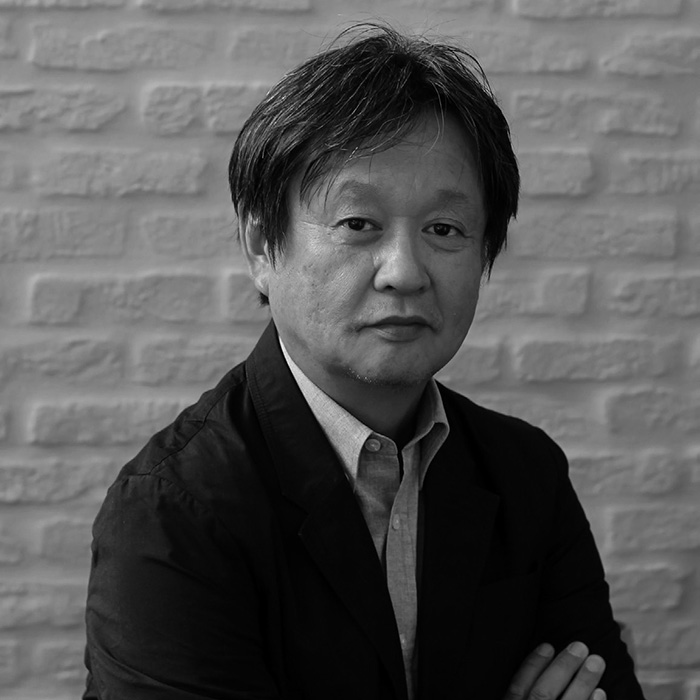 NAOTO FUKASAWA
Born in Yamanashi Prefecture in 1956, Naoto Fukasawa established NAOTO FUKASAWA DESIGN in 2003. His designs are known for their ability to access and communicate the true essence of an object. Currently, he designs for a wide range of leading brands worldwide, as well as consulting and designing for local Japanese companies; He also sits on the design advisory board of Muji, and is the art director of Maruni. His designs span a wide variety of fields, from precision electronic equipment to furniture and interior spaces. Fukasawa is the curator of The Japan Folk Crafts Museum, professor in the Integrated Design Department at Tama Art University, and one of the directors of 21_21 Design Sight. He has been accorded the title of Royal Designer for Industry (Royal Society of Arts), and has been a recipient of the Isamu Noguchi Award. For HAY, he has designed Pao.