Inga Sempé's Pandarine fuses the luxurious comfort of a bed with the versatility of a modular sofa in an elegant and versatile design.
The armrests come either in a cylindrical form, or with a reclining design that can be adjusted individually in the same way as the metal-hinged backrests. This gives Pandarine the ability to transform into a unified, mattress-like surface where the backrests serve as huge, soft pillows. Constructed using a combination of Nozag springs, foam, and wadding, Pandarine is designed to provide exceptional comfort in any number of sitting or lying positions. Available in two- and three-seater versions with options for additional chaise longues and corner modules, its range of textiles and configurations give it great flexibility for use in a variety of private and public contexts.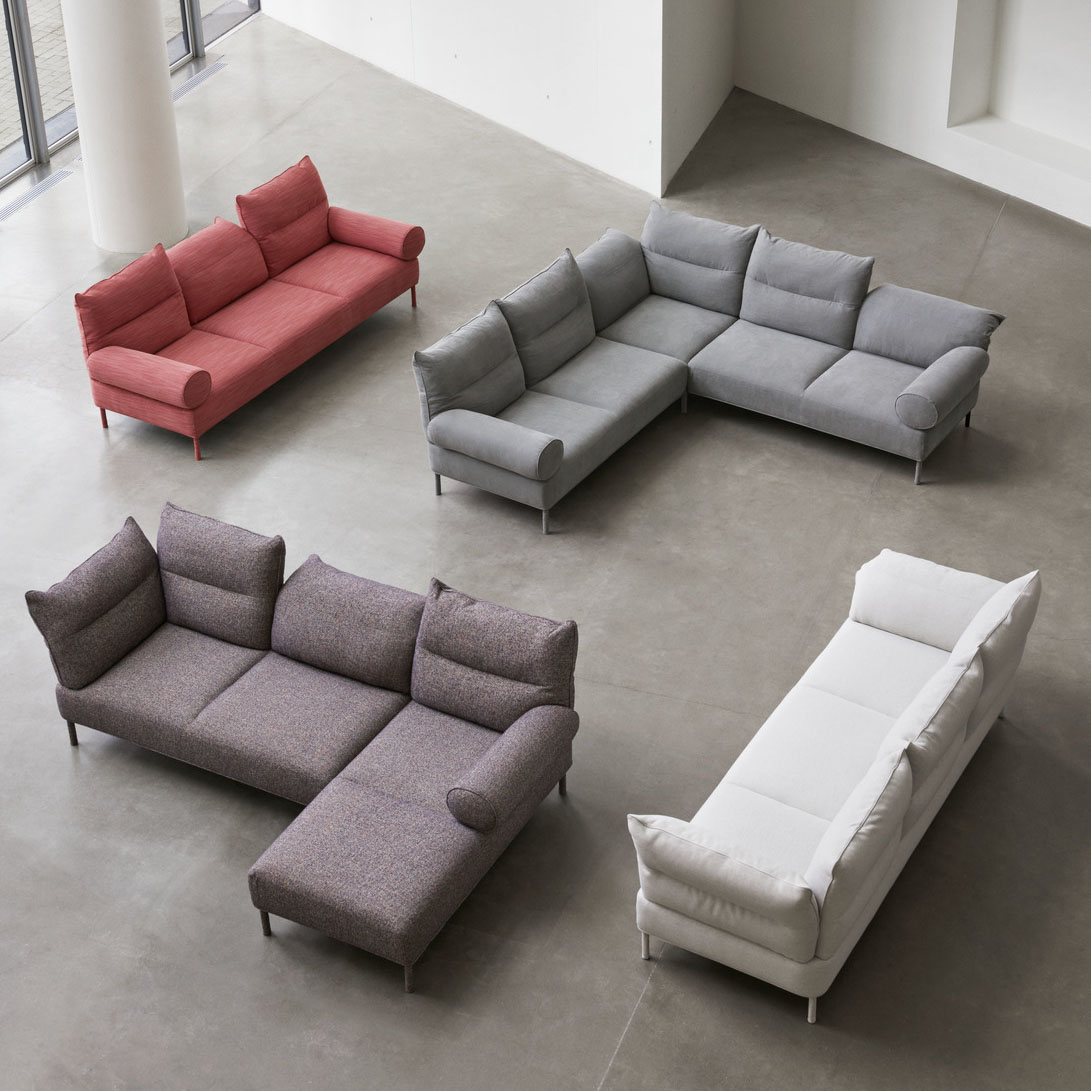 INGA SEMPÉ
Inga Sempé is a French designer who lives and works in Paris.
A graduate of the Ecole Nationale Superieure de Création Industrielle (ENSCI) in Paris (1993), she also took up a scholarship at the Villa Medici, Académie de France in Rome (2000 – 2001). She was awarded the Red Dot Design Award in 2007. Her work is known for a lightness of touch, for a strong personality and for a particularly tactile nature. The idea of everyday use is at the centre of Sempé's approach and she often seeks out materials with special properties to answer the need of a daily function. For HAY, she has created the idiosyncratic accessories Letter Box, Pinorama, Ruban, Panier, Matin Table Lamp and Pandarine.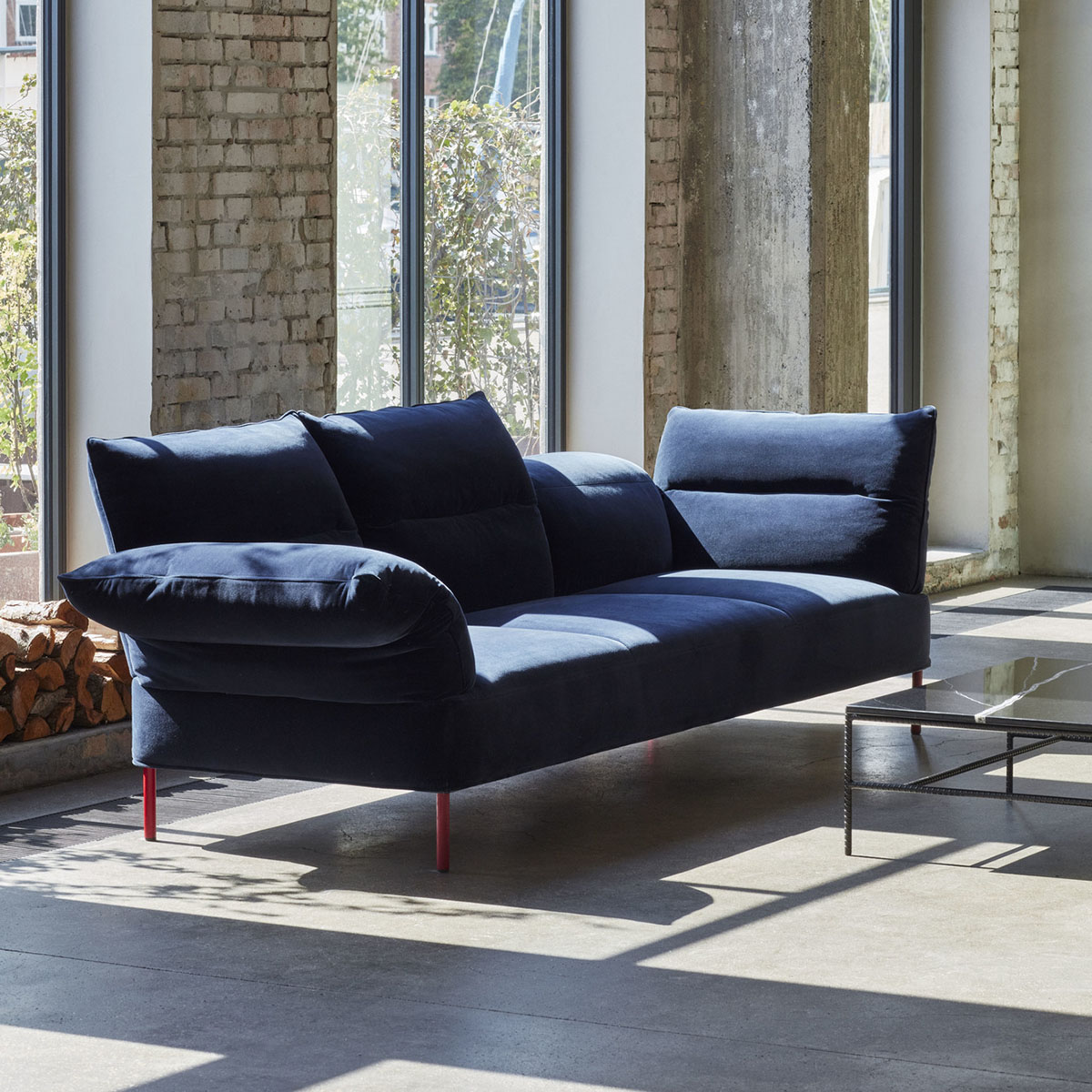 DYNAMIC COMFORT
Pandarine is a highly functional sofa. With ample, generous seating space and fully adjustable backrests and armrests, it enables users to create the ideal environment for whatever they are doing.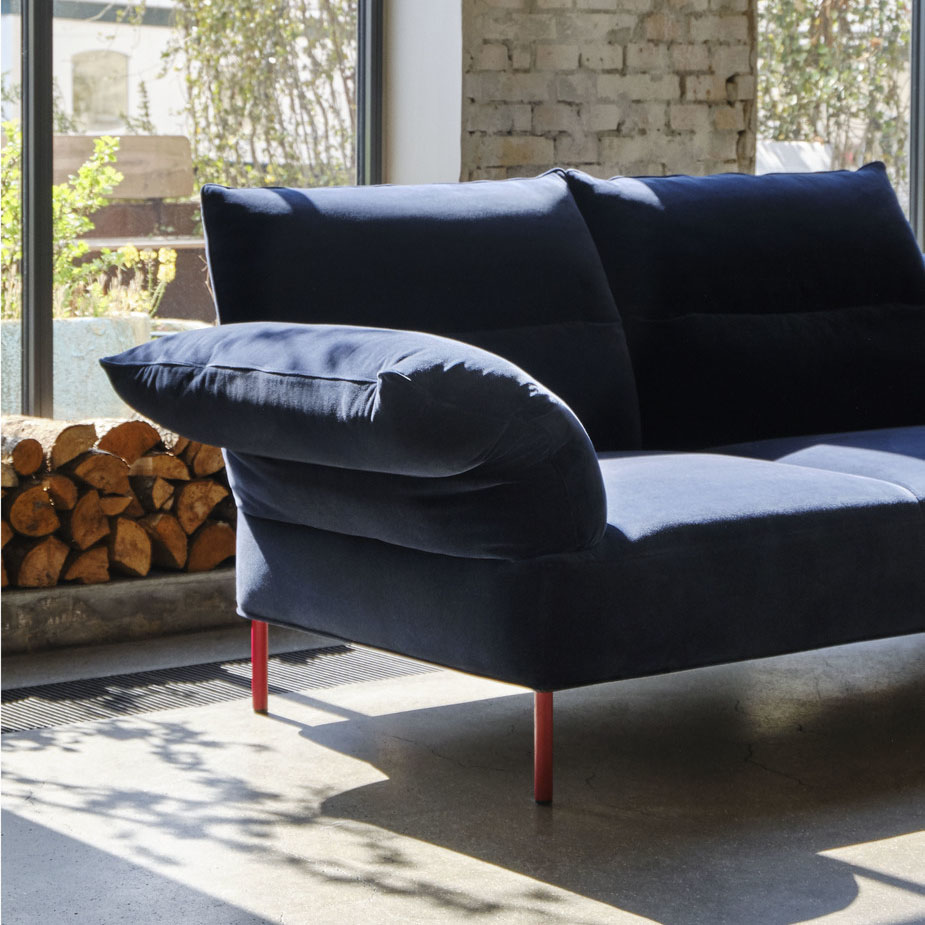 It is also an extremely comfortable sofa, constructed using a combination of Nozag springs, foam, and wadding. And unlike most pieces of luxuriously comfortable furniture, Pandarine has a light and elegant profile. This sofa works well in a home setting where the sofa or living room is the centerpiece for family life, as it can be adjusted to suit any kind of activity, from taking a nap, to sitting and chatting with friends, to studying or working from home, to watching TV.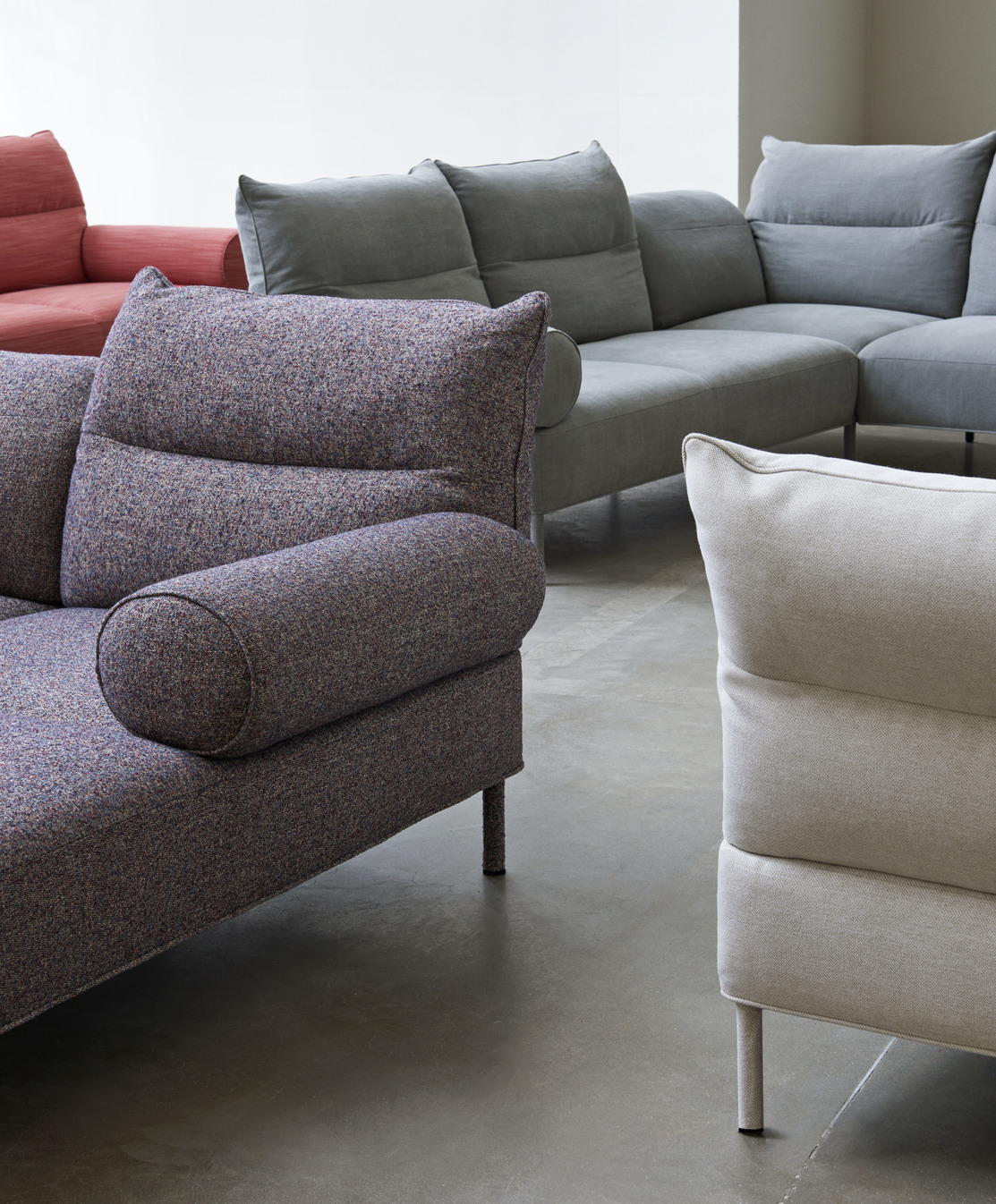 ENDLESS POSSIBILITIES
Pandarine is modifiable in a myriad of ways, including its choice of armrest, both of which support the user in any endeavor. The cylindrical armrest option has an understated elegance that recalls traditional sleeping sofas. It also provides the opportunity to configurate the sofa in many arrangements in big spaces, while dividing and ensuring seating comfort. The hinged, flat armrest, which can be adjusted in the same way as the sofa back, has a more contemporary silhouette and a dynamic nature.
"Beds are the most comfortable pieces of furniture that exist, especially if you add a large choice of pillows to fit all the positions you want to hold. Pandarine is meant to exist like a bed: a soft mattress, on which the backrests are like huge and soft, foldable pillows. The armrests are like comfortable bolsters, where you can also rest your head if a nap is on the program." – Inga Sempé