Nola has contributed to furnishing Hamntorget – a new social meeting place along Årstaviken promenade in Södermalm, Stockholm. The location has been furnished with Nola's Långbordet, designed by White Architects, as well as a black wooden deck and play sculptures in bronze by Eva Fornåås.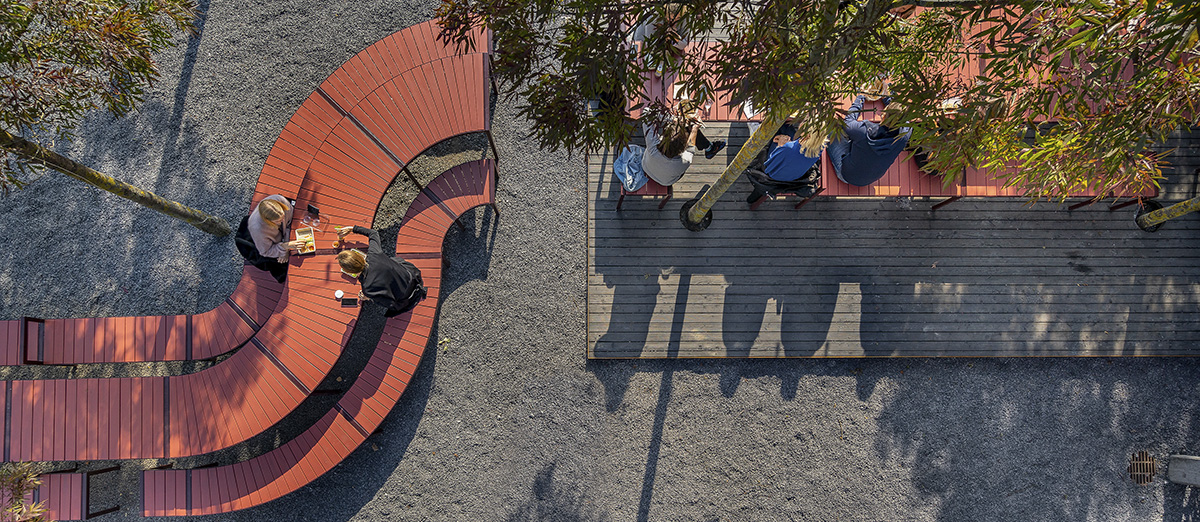 The Långbordet is an environmentally assessed modular bench table system that can be built lengthwise and in circles for adaptation to different environments and contexts according to the settings of a landscape. The table winds its way between the trees and brings visitors together for joint outdoor activities such as lunch, coffee breaks, studying, flea markets, play and much more. The new location in Södermalm brings about meetings and conversations that emerge around the table, which contributes to community and safety for both residents and visitors in the neighbourhood.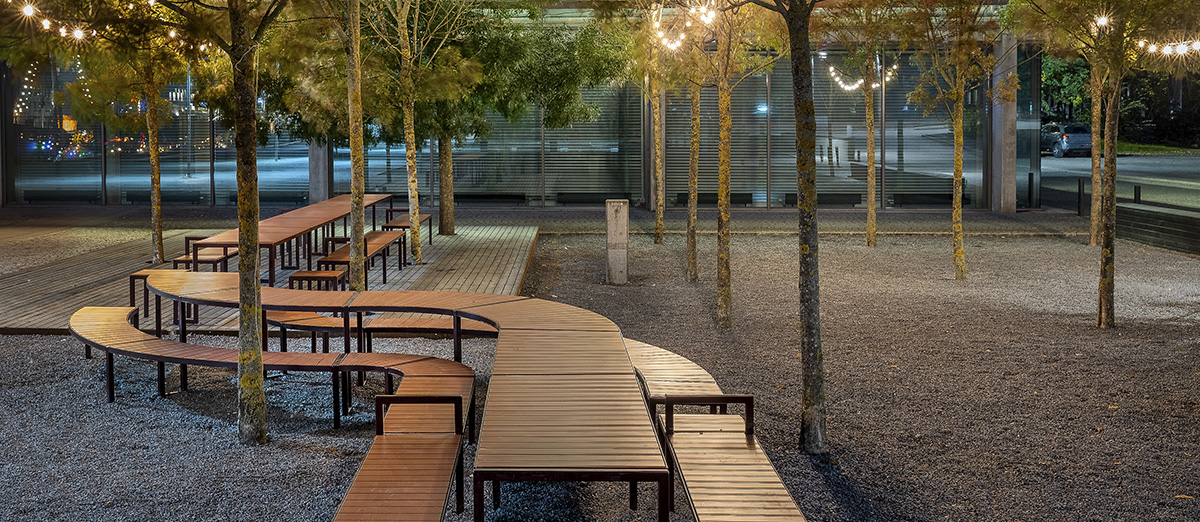 The place was commissioned by Folksam and designed by landscape architects Cecilia Jarlöv and Josefin Norén Almén from White Architects, with lighting design by Clara Fraenkel, White.
Långbordet, design White Architects. Södermalm, Stockholm. Photo: Jann Lipka.

Nola Stockholm
Nola Industrier AB, Box 17701, Repslagargatan 15b, 118 93 Stockholm
T: 08-702 1960, F: 08-702 1962, headoffice@nola.se
Nola Malmö
Nola Industrier AB, Skeppsbron 3, 211 20 Malmö
T: 040-17 11 90, F: 040-12 75 45, offert@nola.se, order@nola.se