ELNA NEST OF TABLES AND COFFEE TABLE
Design Thomas Sandell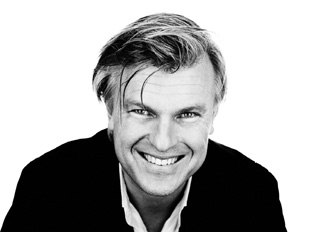 What kind of setting are these tables meant for?
TS: Primarily they are intended as coffee tables or small sideboard tables for the home, though personally I think they work just as well in public places.
How did your thoughts run in the designing process?
TS: When I was a child, my grandmother, whose name was Elna, used to take me to the market in Jakobstad/Pietarsaari, in Finland. The market stalls had piles of semicircular chip baskets with plaited withy handles. The tables get their shape from my recollection of the baskets pilled up in that teeming market place, and the name is a tribute to my grandmother.
Tell us about the arc shape.
TS: The distinctive bracket on one of the tables makes it stand out and gives you a Wow! sort of feeling. You stop dead in your tracks, wondering whatever it can mean. But it isn't just an aesthetic touch, it's also a handle making it easier for you to move the table around as you please. The bracket arches over the tabletop, thrusts downwards and turns into two of the four legs.
What wood is it made of?
TS: Ash at present, but I'm hoping for a beech version, which would be thoroughly in keeping with the spirit of Gärsnäs.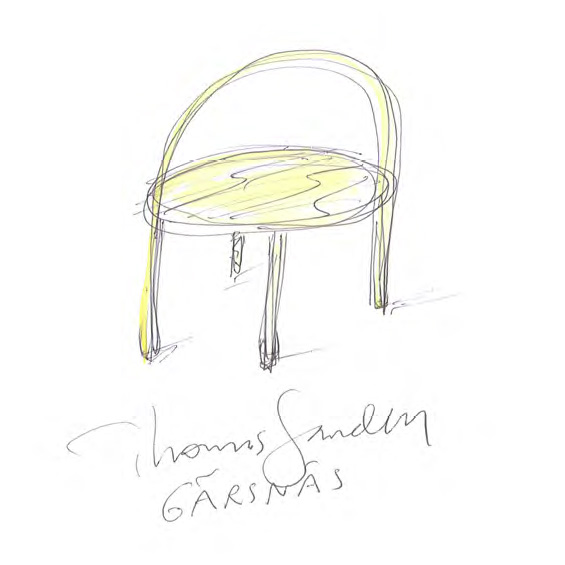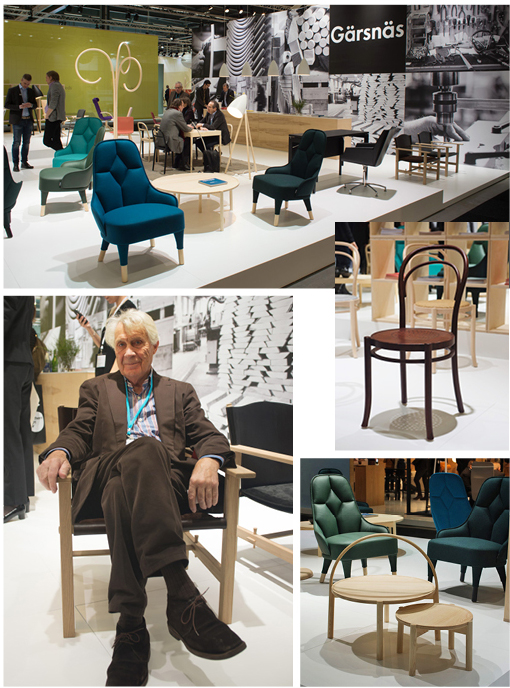 Gärsnäs AB
Head office production and showroom:
Box 26 Se-272 03 Gärsnäs malmövägen 16 − 18
PHONE +46 414 530 00 FAX +46 414 506 16 info@garsnas.se
Office and Showroom:
Eastmansvägen 12A, SE-113 61 Stockholm
phone +46 8 442 91 50
info@garsnas.se